flat die Rice Husk Pellet Making Machine/spare parts for wood pellet machinery
Description for wood pellet making machine
Flat die wood pellet machinebelongs to pellet fuel processing equipment. After the materials like sawdust,wood chips, wood logs,rice husk,sunflower seed shells, peanut shells, and other kinds of agricultural wastes are first ground by a hammer mill and dried to a moisture content about 15%,they can be processed by our dongfang ring die pellet machine into solid biomass pellets. The final wood pellets can be used in stoves for home heating and industrial boilers and large power plants. Besides, the pellets are also widely used for animal bedding.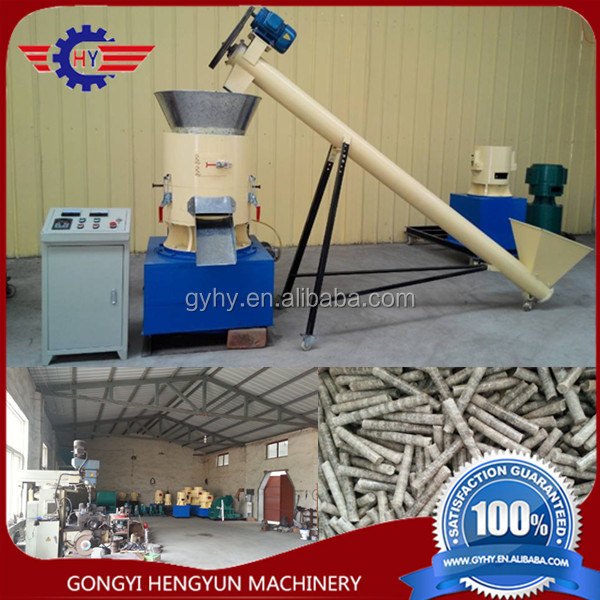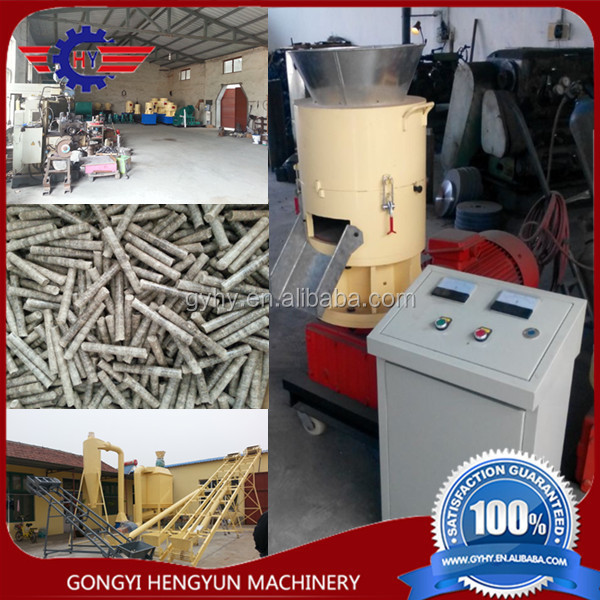 Raw materials for wood pellet making machine
sawdust, corn stalks, peanut shells, straw, cotton, wood stalk, branches, mushroom waste, cow dung and other raw material.
Features for wood pellet making machine
1.The fuel pellets have big compactness and high combustion value. It produce little CO2, SO2 etc, and it is energy-saving and environmental.
2.wood pellet mill is used to make pellet as burning material instead of coal, it can also applied to make kinds animal feed, fertilizer, compound fertilizer low temperature pelleting
Structure and working principle for wood pellet making machine
The wood pellet making machine is made up of motor(diesel engine), gear box, main shaft, coupling, die, roller, feed hopper, knife and discharge hopper etc.
Working parts for wood pellet making machine: flat-die and rollers materials are alloy steel, Heat treatment made by ourselves, Hardness more than 52, In this hardness can assure the pelleting quality and warranty time, Working manner is from inside to outside press, Centrifugal force and extrusion pressure together, Produced more capacity, At the same time assure hardness and density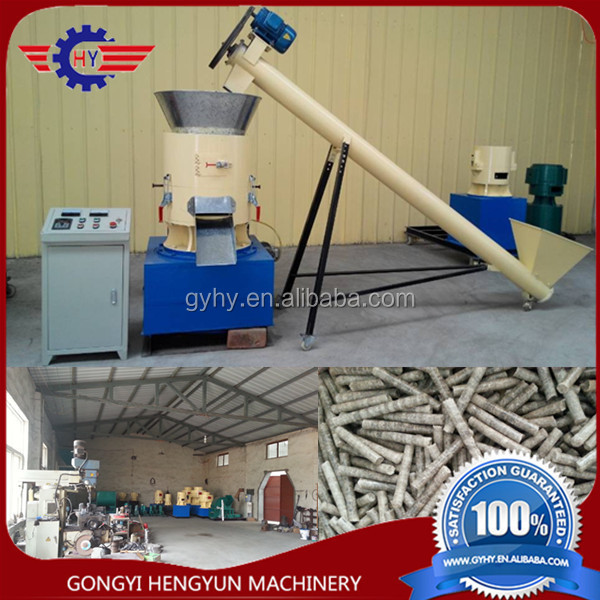 Parameters for wood pellet making machine
Model

Power

(kw)

Capacity

(Kg/h)

Size of pellets

(mm)

Weight

(kg)

HY350

30-4

300-400

Φ4-Φ12

700

HY450

45-6

400-500

Φ4-Φ12

1000

HY 550

45/55-6

500-600

Φ4-Φ12

1500

HY800

90-6

800-1200

Φ4-Φ12

3800