Gold Wash Plant Gold Extraction Equipment Gold Refining Machine
Gold Wash Plant Gold Extraction Equipment Gold Refining Machine Product Description
Gold Centrifuge Concentrator is a new type of gravity concentration equipment for concentrating gold and other high density minerals. Gold Centrifuge Concentrator is kind centrifugal concentration equipment. It can be used not only for placer gold mining, but also for hard rock mining to recover the natural gold, replacing amalgamation. It is also used to recover gold from the old tailings.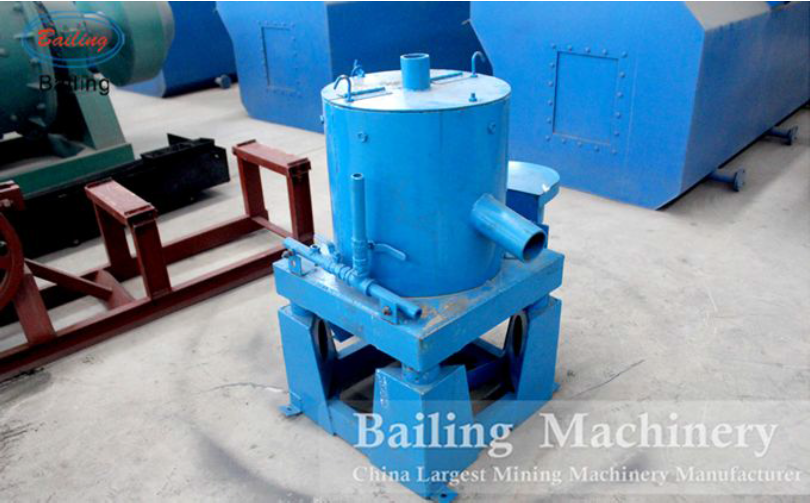 Advantages of Gold Centrifugal Concentrator
1. Very effective for the process of ultrafine ore slime, The recovery rate of 37-39 micron is over 90%.
2. Under the action of centrifugal force, the process of gravity separation is strengthened and the separation time is much shortened. Therefore, the capacity of centrifugal concentrator is much bigger.
3. Small land coverage and high automation.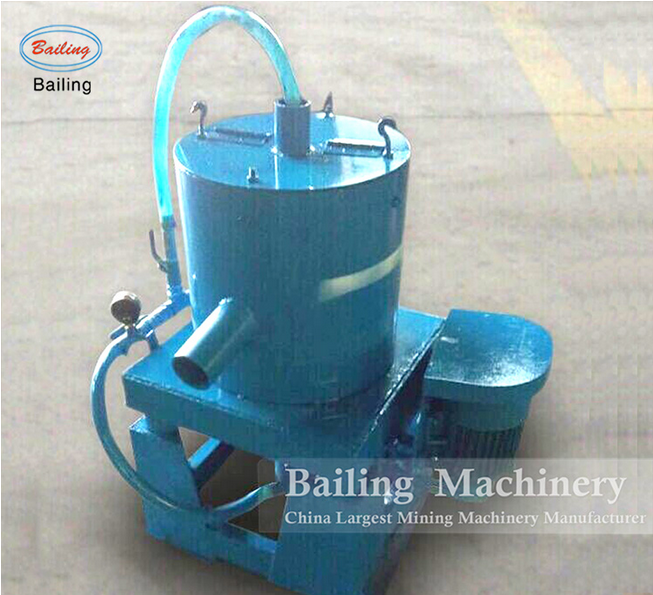 Technical parameter of Gold Centrifugal Concentrator
Model
STLB20
STLB30
STLB60
STLB80
STLB100
Feeding Capacity
T/H
1-2
2-3
10-20
30-40
50-80
Fluidization Water Required
T/H
1-2
4-6
10-15
20-30
17-25
Pressure water
Mpa
0.05-0.1
0.1-0.2
0.1-0.2
0.1-0.2
0.1-0.3
Feeding Density
%
10-50
10-50
10-50
10-50
10-50
Feeding Size
mm
0-4
0-4
0-5
0-6
0-6
Bowl Cone Rotation Speed
r/min
800
600
480
400
360
Concentrate Weight
Kg
2-3
10-20
25-40
45-60
70-80
Motor Power Requirements
KW
0.75
1.5
4
11
18.5
Approximate Weight
Kg
160
600
1400
2200
3700
Approximate Dimensions
mm
940×700×1000
1200×1250×1250
1850×1550×1600
2000×1800×1900
2300×2000×2300
Q: 1. To which country your products have been exported before?
A: Our products have been sold to America, Brazil, Chile, Sudan, Zambia, Kenya,Turkey, Indonesia,Malaysia, Philipines, Australia, Iran, India and so on.
Q: 2. How will you help the customer install the equipment?
A: Our senior engineer will guide the installation and commissioning as well as the initial production at
Q: 3. How about the wear parts supply?
A: We offer wear parts to our customer with our most favorable price. If there are problems youcould not handle, we will send our technicians to your place and you are therefore, responsible for all thecost involved.
My friend, feel free to contact me if you need any of our help. :)