Factory! Filter Tube, Filter Cartridge, Filter Cylinder
Filter tube mainly includes welded wire mesh tubes and cylinders.
1. filter tube material:
Stainless steel, carbon steel, aluminum or other materials. The mostly used stainless steel perforated tubes include 304, 304L, 316, 316L.
Hole pattern: Round, square, hexagonal, oval and special hole patterns.
Open area: It will determine the strength of the support tube and the filter flow.
The thickness of perforated metal tubes: 0.2mm to 15mm
Opening diameter: 0.2mm to 100mm
2.filter tube application:
Widely used in petrochemical industry, oilfield pipeline filter, refueling equipment, engineering
machinery equipment fuel filter, water treatment industry equipment filtering, medicine and food
processing field.
3.Filter tube category
1) Perforated metal tubes
Perforated metal tubes are popularly used in filter products as support tubing and sometimes it is used directly as filter tube and cylinder for certain industries.

We can manufacture perforated tubes solutions with high tolerances and straight or flared ends to allow for unrestricted flow, facilitating flow pressure and temperature measurements. Construction of our tubes can include spiral or longitudinal welded seams or lock seams and you can choose any combinations from a selection of hole sizes and patterns.

Micron opening perforated metal tubes are used as filters or screens itself in the screening of coal, gravel and ore; In the shifting and separation of food products, medical material, fine chemicals and oil. Made of quality stainless steel or carbon steel sheets, perforated filter tubes and cylinders can be made spiral welded or butt welded in a wide range of sizes.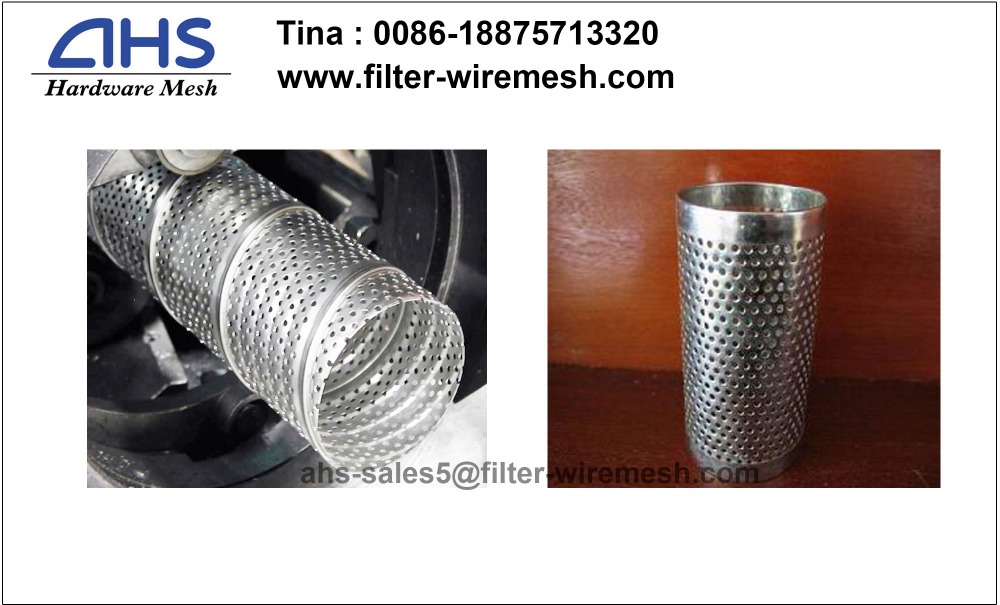 Perforated filter tube production process: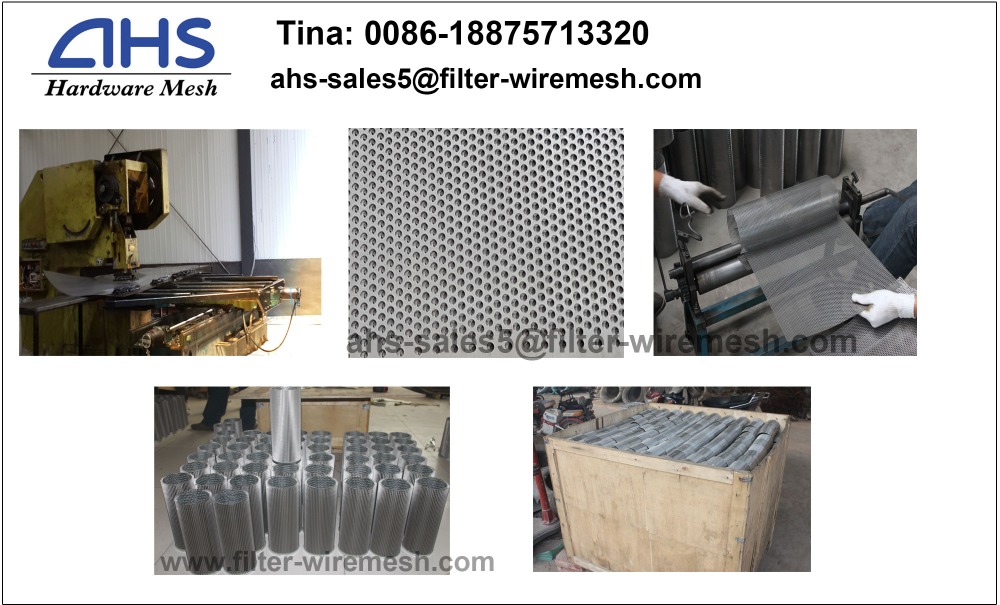 2) Stainless Steel Filter Wire Mesh Tube
Stainless steel filter tube, use for water filtration.

Material: stainless steel 304, 304L, 316, 316L
Specifications: Filtration rate ranges from 2μ M to 200μ M. According to the fine wire mesh inside.

Usage: It is mainly used in petroleum industry, chemical industry, heavy-duty machine industry, food processing industry, pharmaceutical industry, environmental-protect industry and ship manufacturing industry, etc.

Capability:
(1)With a great wide range of operating temperature, it can work safely and permanently under the temperature of -270_400° C.
(3)As the stable performance of stainless steel material, it won't separate any deleterious substance both in high and low temperature.
(4)With a high capability against corrosion, it won't be damaged both under the condition of acid and alkali.
(5)It can be cleaned by very easily.
(6)With a longer service life.
Production process: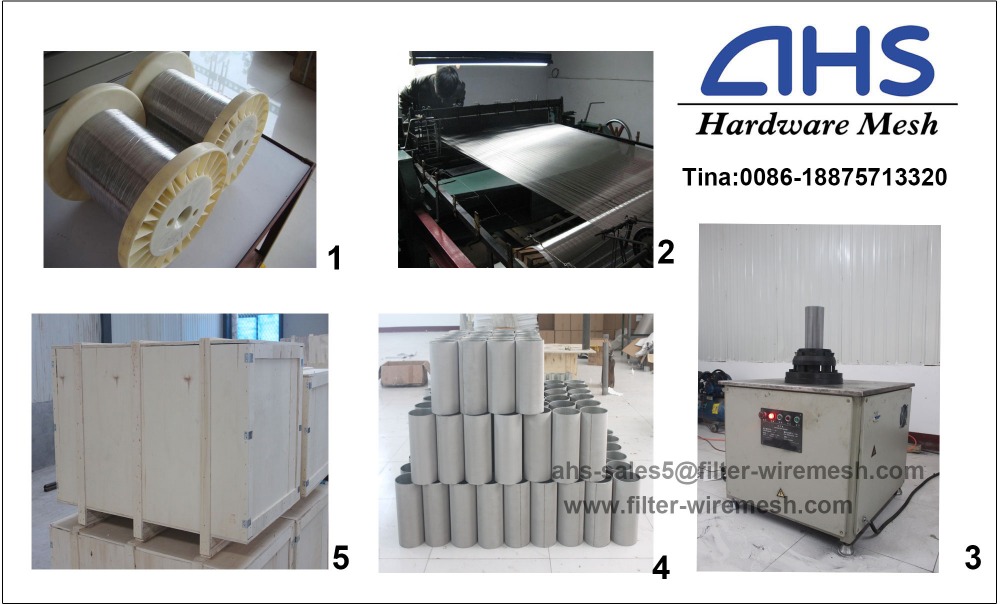 3).Woven mesh filter tube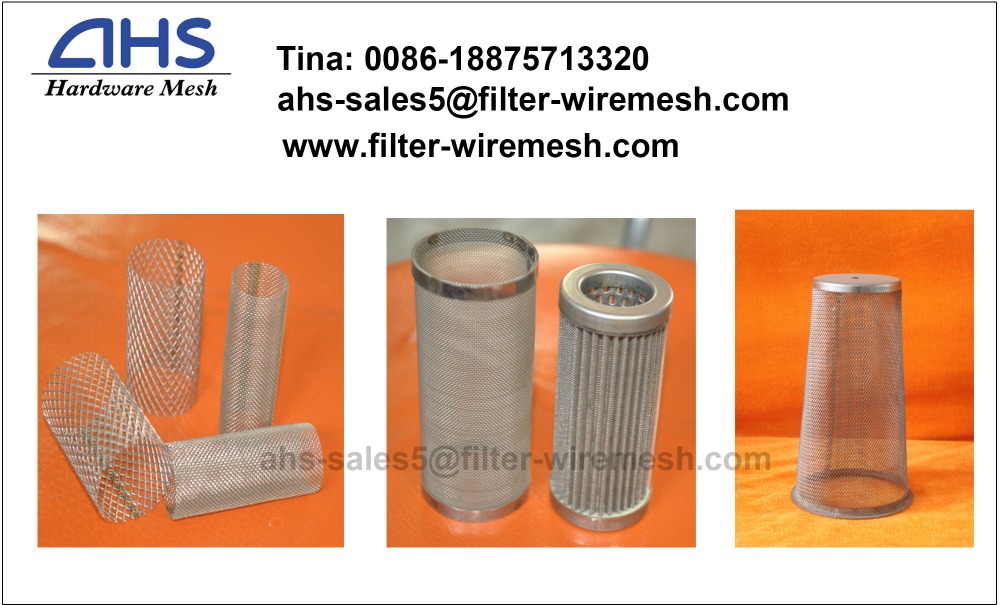 4) Expanded mesh filter tube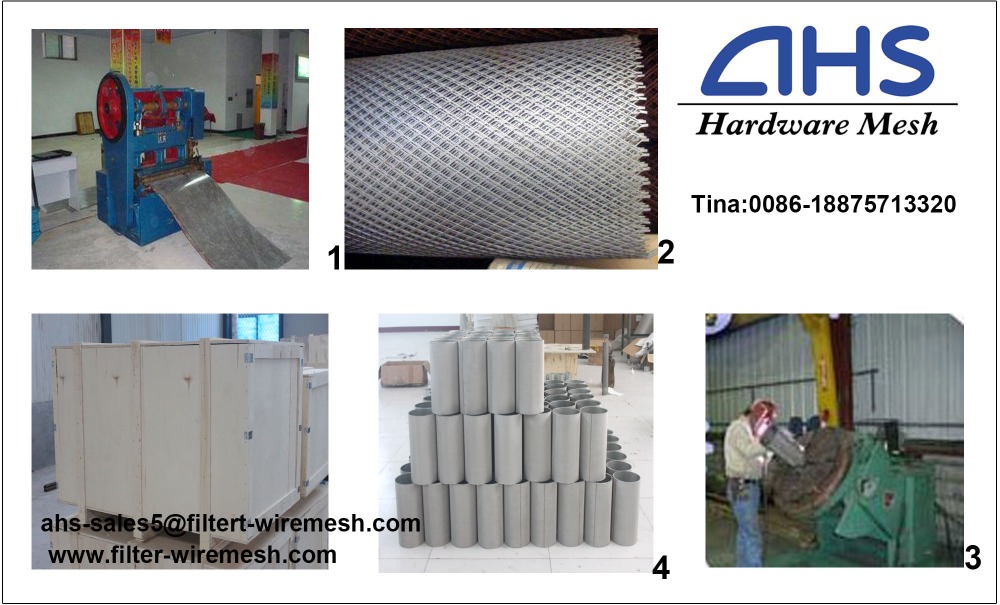 4. Anhesheng Company
5. Certificate
6.Contacts
If you have any inquiry or question,please do not hesitate contact with Tina,Waiting for your call any time.