21.5" TFT LCD 16:9 Aspect ratio computer touch screen monitor for sale
Features:
1. Any size ranging from 5" to 82", such as 5",7", 8", 10.4", 12.1", 15", 17", 19", 20", 21.5", 22", 24", 26", 32", 37", 40", 42", 46", 55", 65",70",82" etc.
2. Optional touchscreen: 4-wire/5-wire Resistive,Infrared,SAW, Capacitive, with USB or RS232 touchscreen interface.
3. One aluminum bezel on the front, VESA mount and panel mount together, open frame style, rackmounted style, and Panel PC available, with VGA, HDMI, DVI port together, special interface such as BNC, SDI, s-video available.
4. SAMSUNG/AUO/SHARP panel, with high brightness, short response time, low power consumption; 7"-10.4" is with LED as backlight, 12"-20' CCFL, 22"-65" LED; We can also provide high brightness lcd monitor such as 500nit,1000nit,1500nit,which can be readable in sunlight, waterproof with IP 65 is also available.
5. A/D board is industrial grade with wide operating temperature, can be applied to special conditions, suitable for work 24 hours per day, 7 days per week.
6. Applicable to ATM, kiosk, transportation, automatic vending machine, POS, gaming machine, medical device, etc, industrial areas.
why us?
1,factory direct production

2,our lcd panel is origianl sumsang

3,our A/D board is industrial grade with wide temperature from -20 to 80 degree.
4,IP65 vadal proof ,dust proof ,water proof
5,HIDM , DVI ,VGA inputs
5,Industral grade design with continued working 24h/7/365
6,high resolution/contrast/brightness/wide viewing angle
7,any customized service is available.
8,our products with CE,RoHS,FCC,CCC certificates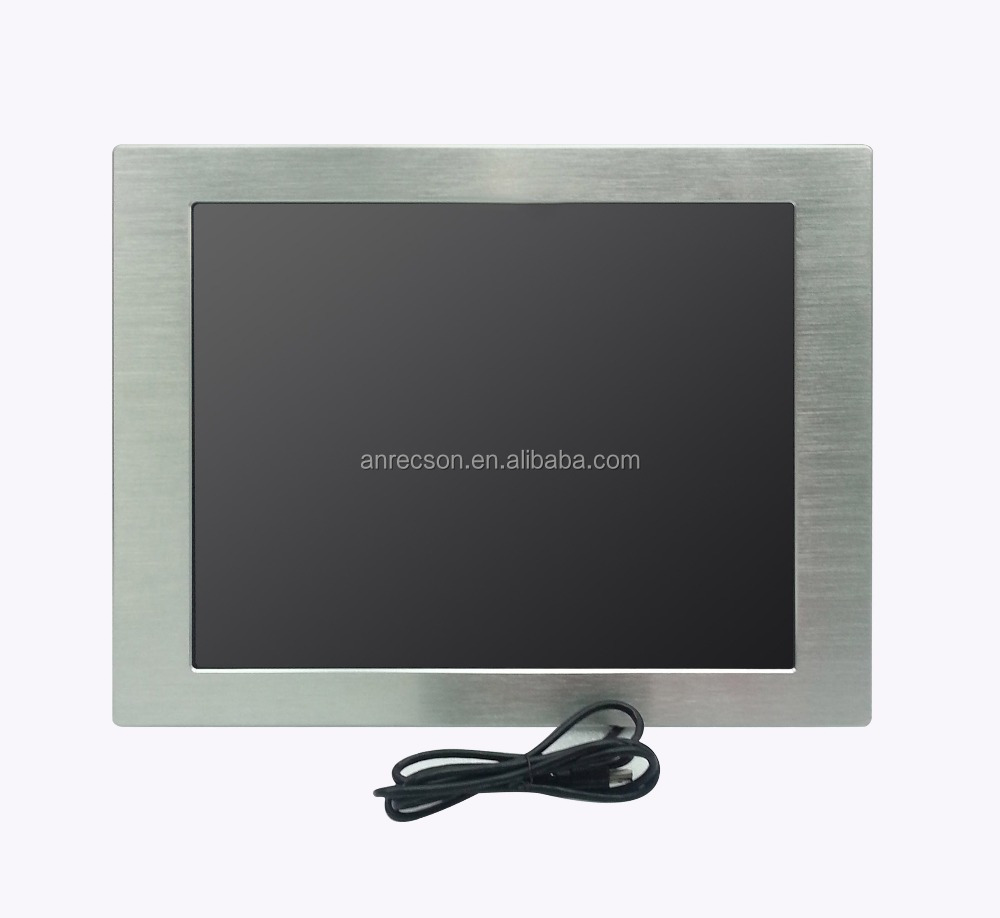 Specification