2015 widely used Separated pressured heat pipe vacuum tube solar hot water heater


Advantages:
1.Pressurized heat pipe solar collector
2.Adjustable bracket solar collector
3.More convenient tube holder solar collector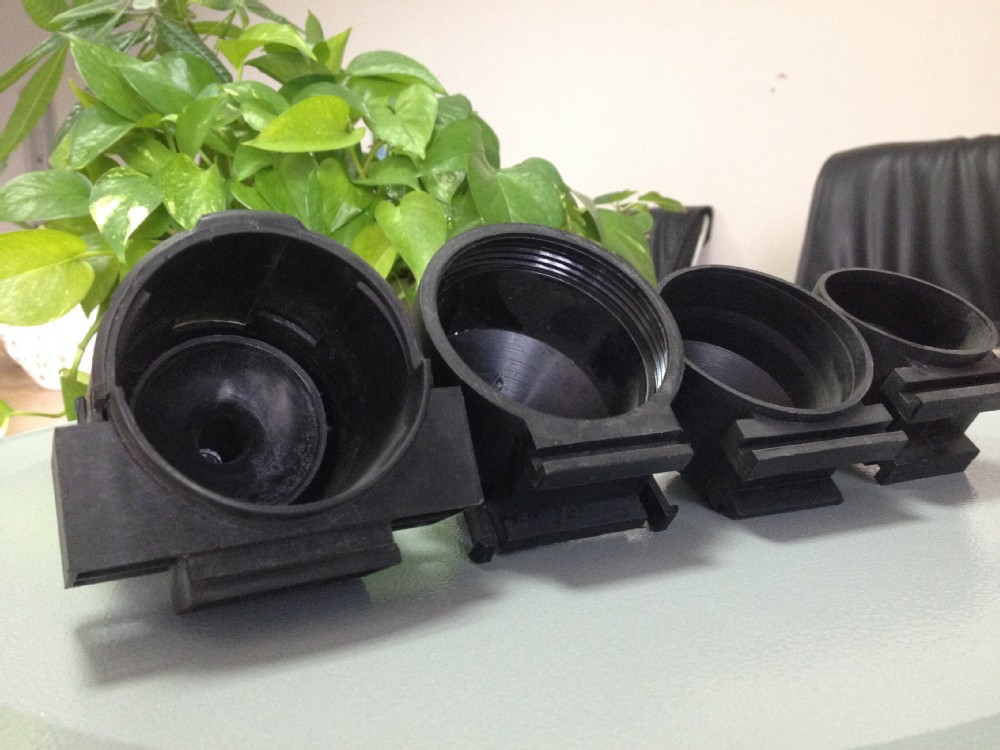 4.Better anti-freezing solar collector
Working principle:
When the discrepant temperature of the solar collector and water tank reaches the set value, the controller shall start the circulation pump automatically. Vacuum tube is composed of inner and outer glass pipe, inspiratory layer, vacuum space, inspriatory membrane. The surface of inner and outer glass tube is plated with selective absorption layer. The layer absorb the solar energy and turn it into heat energy, aluminum fins pass the heat energy to the heat pipe, the liquid medium in the heat pipe is heated by the heat energy, then turns into the gas medium, the gas medium flows up to the top of the heat pipe (condenser) and transfer the energy to the copper manifold header heat pipe. At the same time the gas medium turns into the liquid when cooled, then flows down. Keep recycling. In case the temperature of the water tank does not reach Tmax, then start the auxiliary heating device.
Specifications of split high pressurized heat pipe solar water heater
------------------------------------------------------------------------------------------------------------------------------------------
| | |
| --- | --- |
| Material of out manifold | 0.4mm thickness color steel/ fluorine carbon steel |
| Material of inner tank | Food grade 1.2-2.0 mm thickness SUS304 stainless steel |
| Material of outer tank | Colour steel or stainless steel |
| Inlet and outlet hole | Male G3/4 |
| Max pressure | 0.6 Mpa |
| Solar collector tube | 3.3 Borosilicate glass with SS-ALN(L)/ALNor CU/SS/ALN coating |
| Thickness of glass tube | 1.6mm |
| Vacuum tube tightness | P≤0.005 Pa |
| Absorption | as=0.93-0.96(AM1.5) |
| Emission ratio | εh=0.04-0.06(80C±5C) |
| Idle sunning property parameters | Y=220~260m2.C/KW |
| Average heat loss coefficient | ULT=0.6~0.7W/(m2.C) |
| Bracket | Aluminum alloy |
| Welding | Argon arc welding |
| Fastening pieces | Made of stainless steel screw |
| Working station | SP116,SP228 |
| Heat exchanger length | 10m, 12m,15m, 25m, 35m |
Special features of split high pressurized vacuum tube solar collector China
------------------------------------------------------------------------------------------------------------------------------------------
1. Collectors are separated from the storage tank. The tank can be put anywhere of the house,so the whole system is harmonious with the building
2. Absorbing heat quickly
3. No worry about being frozen because there is no water running inside the tubes when working
4. Completely automatic operation
5. It can withstand pressure of tap water when it works
6. Without incrusting, long usage life
7. Multifunction: Bathing, washing, domestic heating
8. One or several glass tubes broken will not fluence system work
9. Tubes can be laid for long time under the sun without water in the tank.
10. Suitable to use in all kinds of climates with electric heater
11. The tank inside the building, the hot water loses less energy than the normal one
12. The upright tank can reduce the cold and hot water to mix together
13. Guarantee: Water tank for 2 years, tube and frame for 5 years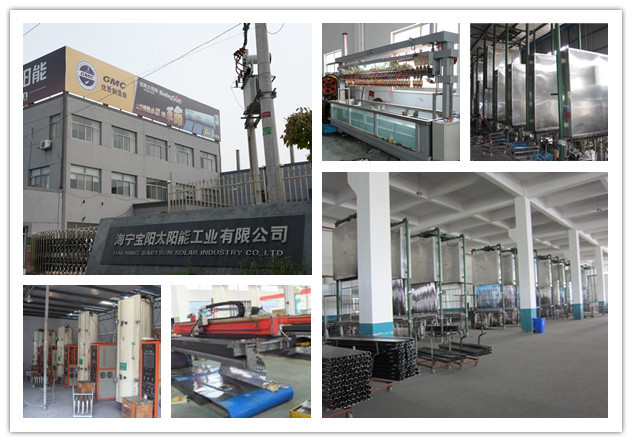 CERTIFICATE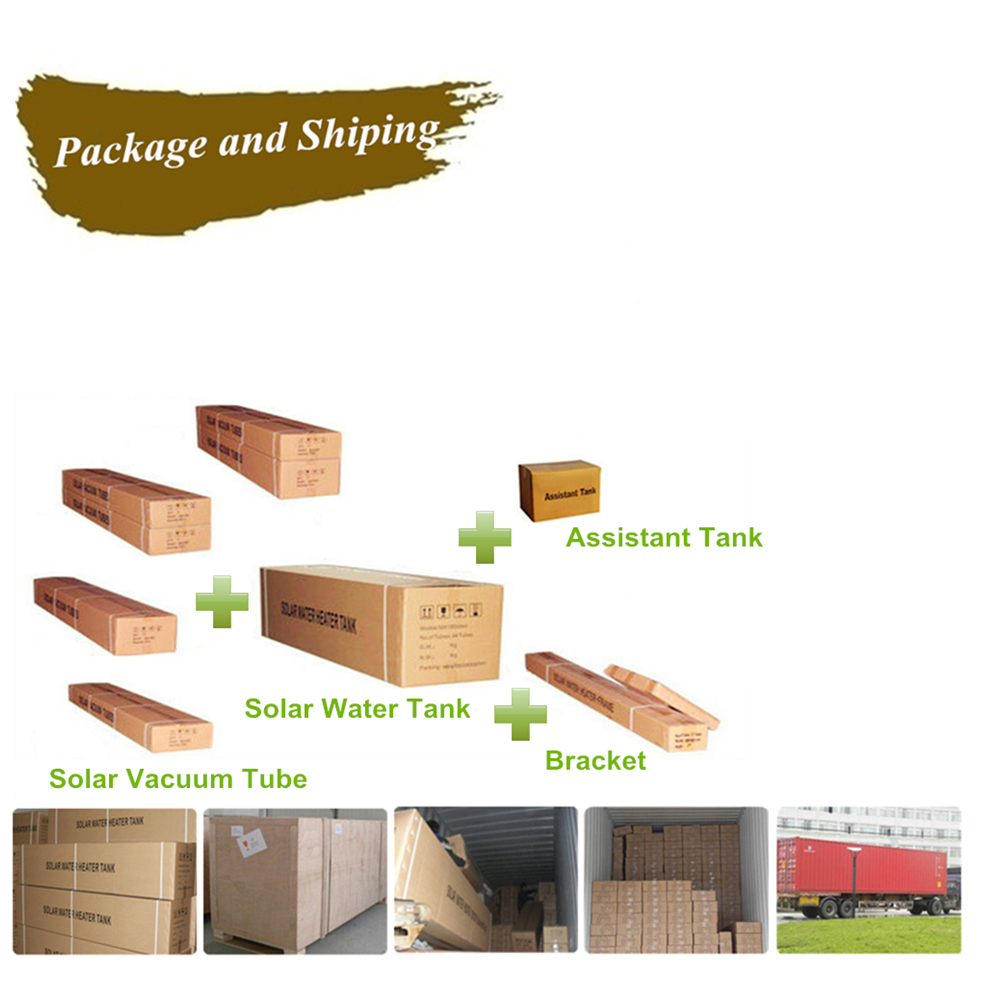 1- What is your Delivery Time?
LCL order/Sample order:10days.
Full container order:14days.
2- What is your Guarantee Time?
5 years.
Provide you with some extra accessories and vacuum tubes, they are free for you.
3- Can you accept OEM ?
YES
4- What is your Payment Term?
We accept T/T or L/C at sight, Western Union.
5-What is your MOQ?
1 sets
6-What is your Packing?
LCL order/Sample order in wood cartoon
Full container order in high quality export carton
7-What is your FOB Port?
We accept FOB Shanghai, Ningbo etc.
8.-What is your Monthly Production Capacity?
6000 sets
9-What is your Shipping Term?
By Sea/Air/Rail