Product Description
We are engaged in Used Clothing Recycling, Sorting and Exporting Grade A quality.
.We has many years experiences of professional export, processing, recycling old clothes
.Our Used Clothes are in Sufficient quantity, Competitive price and Superior quality.
. We have Enough Stock and can according to your Quantity Requirements.
. Our Used Clothes are Carefully Collected, Best Sorted, More than 55 Items.
the items
ITEM

DETAILED LIST

LADIES

Ladies jean/cotton/tight pants, ladies cotton/silk/jean skirt,

ladies cotton/silk/polyester dress, ladies cotton/silk blouse,

ladies short /mini pants, ladies woven shirt, ladies T-shirt,

ladies jean jacket, Slimming clothes, Leggings, Jumpsuits,


ladies night dress, Body shapewears, Bra, etc.

MEN

Men jeans/cotton/tregal pants, men long/short sleeve/RN T-shirt,

men jean/cotton short pants , 3/4 pants, swim suit,

long/short mixed cargo pants, Ball uniform,

Adult training wear (N/C/P), etc.

CHILD

Children summer/spring/autumn wear,

children cotton/silk dress, children shirt,

children sports wear, children pants

children open-seat pants, etc.

OTHERS

Bags, swimming, cap, silk scarf, blankets,

belt, neckwear, toy, bedding bedspreads,

shoes etc.
Raw materials: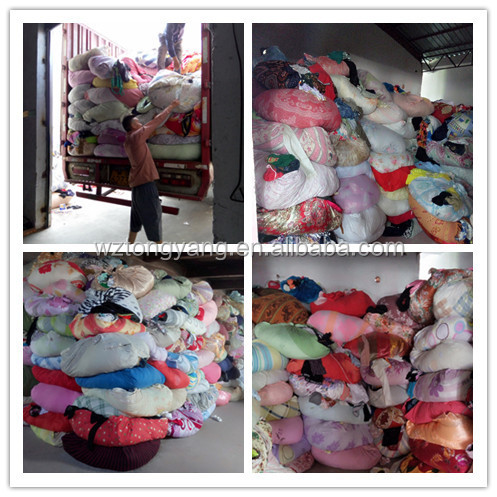 Sorted clothes: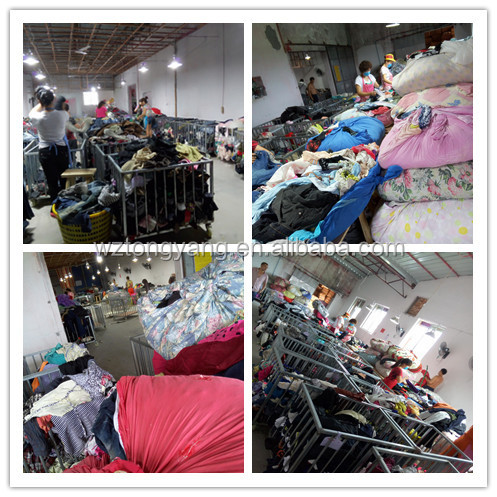 Packed bales:
Customers bales: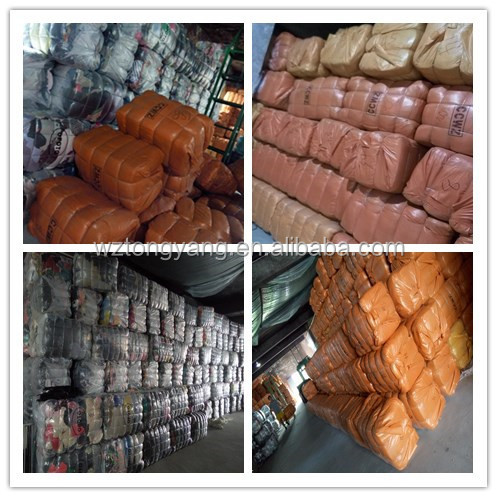 Loading & Shipping:
Sorted well : Real Top Quality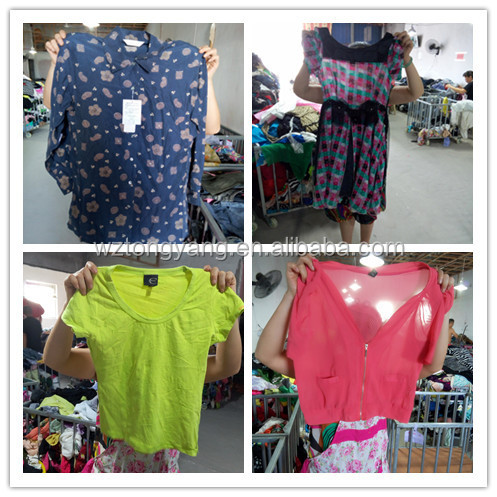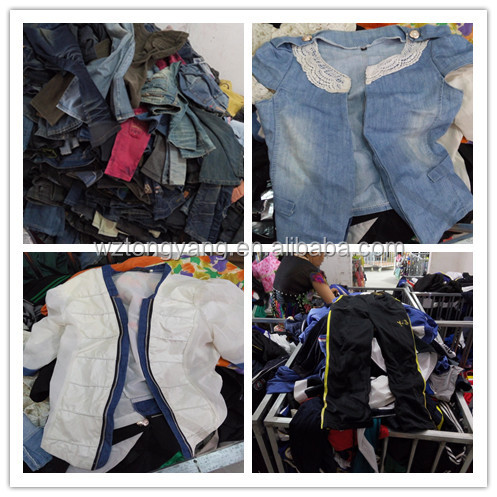 Packaging & Shipping
Container: 1*20'FT Container, 1*40'HQ Container
Compressed in bag, box, bales, 45kg/bale, 80kg/ bale, 95kg/ bale, 100kg/ bale.
If 45kg/bag,240bags/1*20'FT Container ,560bags/1*40'HQ Container .
If 100kg/bag,140bags/ 1*20'FT Container,280bags/ 1*40'HQ Container .
Or according to your requirements, and free design logo and any color outside package you like.
Our Services
Look forward to a pleasant cooperation with you, warmly welcome our company to negotiate!