1. High efficiency: Time Saving.
(1) ONE master pattern → patterns in ALL sizes you want=10 seconds.
If you have one master pattern in any one size, through Ruizhou footwear grading software, using grading function, you can have any other size you want in a flash.
(2) Left side design→ right side design, ONE click.
If you finished one side, no matter it is right or left, you can have the other side design, with a click of the mouse, because they are bilateral.
So, when compared with manual work, the speed can be greatly improved by 10 times.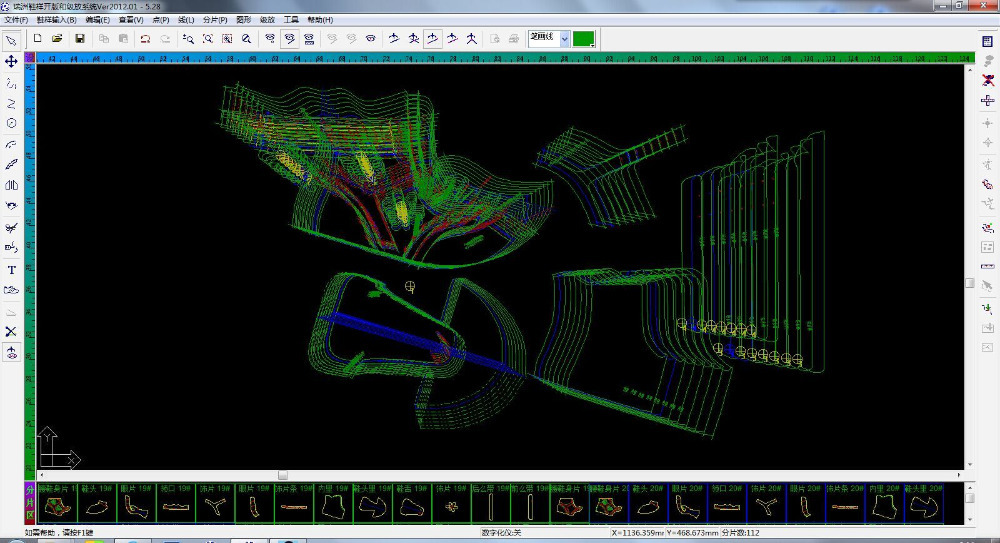 2.High accuracy: Better Quality
(1) Computer design and grading.
By computer counting, you can achieve 100% same patterns in one size, without any difference. Patterns in different sizes can also be achieved very precise, as the grading rules can be set as you want.
(2) Pattern cutting machine output.
The designed or graded pattern data can be sent to the cutting machines or pattern plotters. Machinery produces every pattern almost 100% the same.
3.Material Saving
(1) Modification
Done by computer, so even you want to change something or when made some mistakes, everything is done by computer, you do not waste any true material.
(2) Patterns cutting
The pattern graded or designed data by RUIZHOU grading footwear grading software can be sent to cutting machines(Pattern cutting machine, plotters are available in RUIZHOU). And machines is faster, more accurate and material saving.
4.Labor Saving
5.Convenient
Every used or ever designed pattern can be stored up in the computer. And you can call them back once you need it.
You can also very easily copy it to other place.