high pressure portable air compressor diesel engine 13 bar
Our advantage:
1. Germany DENAIR air compressor factory for electric mobile air compressor
2. More smaller size and more rational layout with higher performance
3. Imported Germany main parts are assembled in China
4. DENAIR air end, the world top-level three filters etc
5. Germany products with China price
6. reliable performance, energy-saving and long using life
Specification:
1. motor power: 180KW/ 250HP
2. Air delivery: 17/min or 600.331cfm
3. working pressure: 13 bar =188.5 psi
4. Insulation level: F class
5. diesel engine compressor, mobile compressor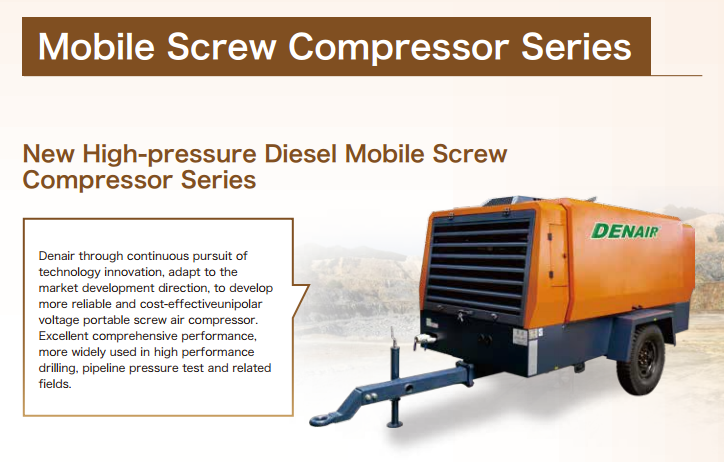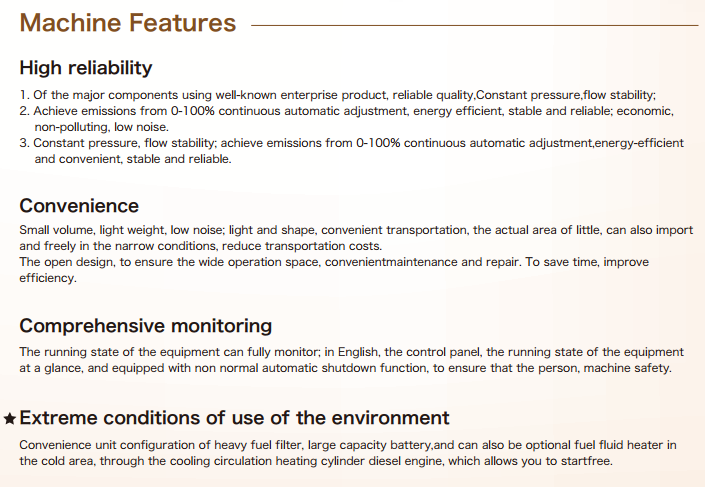 Large capacity, high pressure
The machine has the characteristics of large capacity, high pressure, the customers do not need to worry unstable flow, pressure in the process of usage.
High reliability
The main components adopt well-known domestic and abroad brands implementation of emissions from the 0~100% continuous automatic adjustment, high efficiency and energy saving, stable and reliable; economy, no pollution, low noise.
Comprehensive monitoring
Can be fully monitored Chinese-English control panel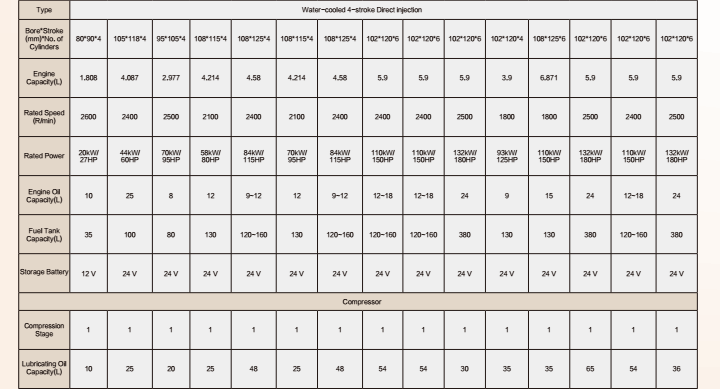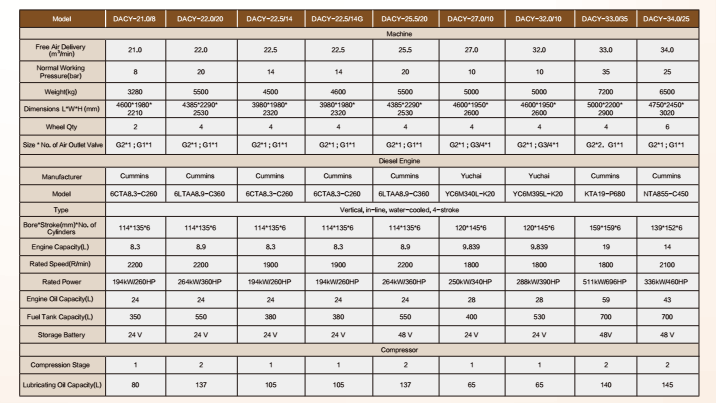 Products picture: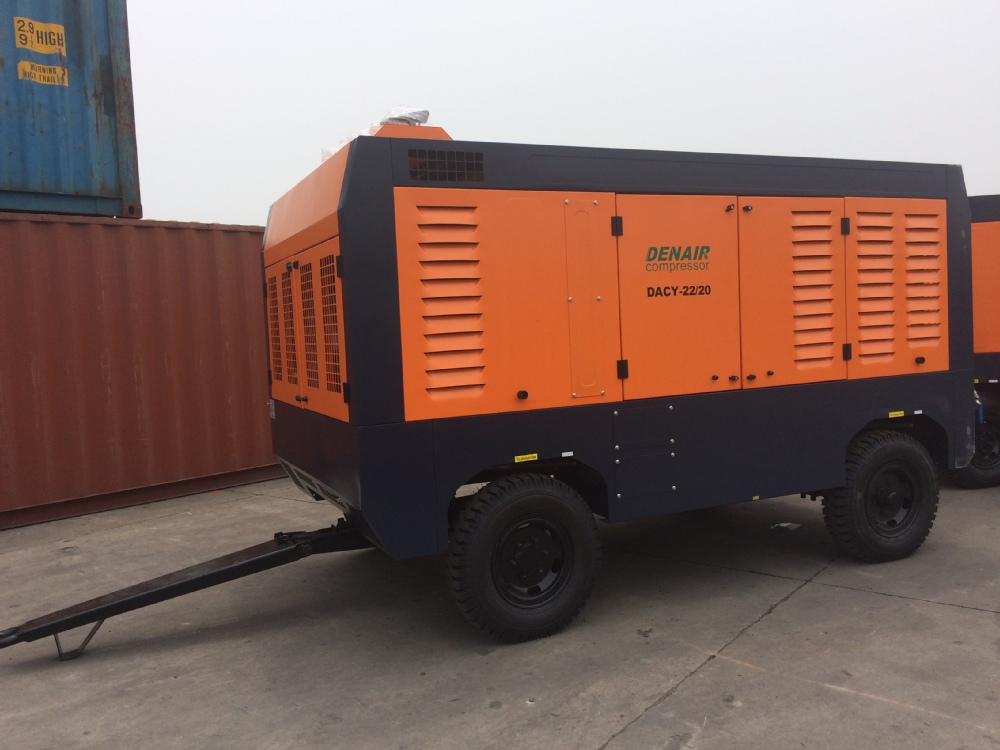 DENAIR Air Compressor working scene:
Packaging & Shipping: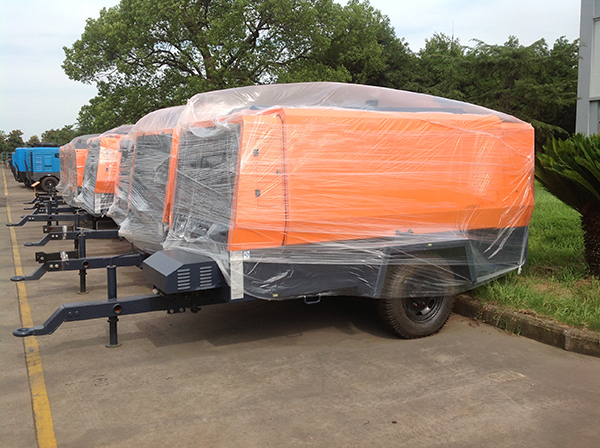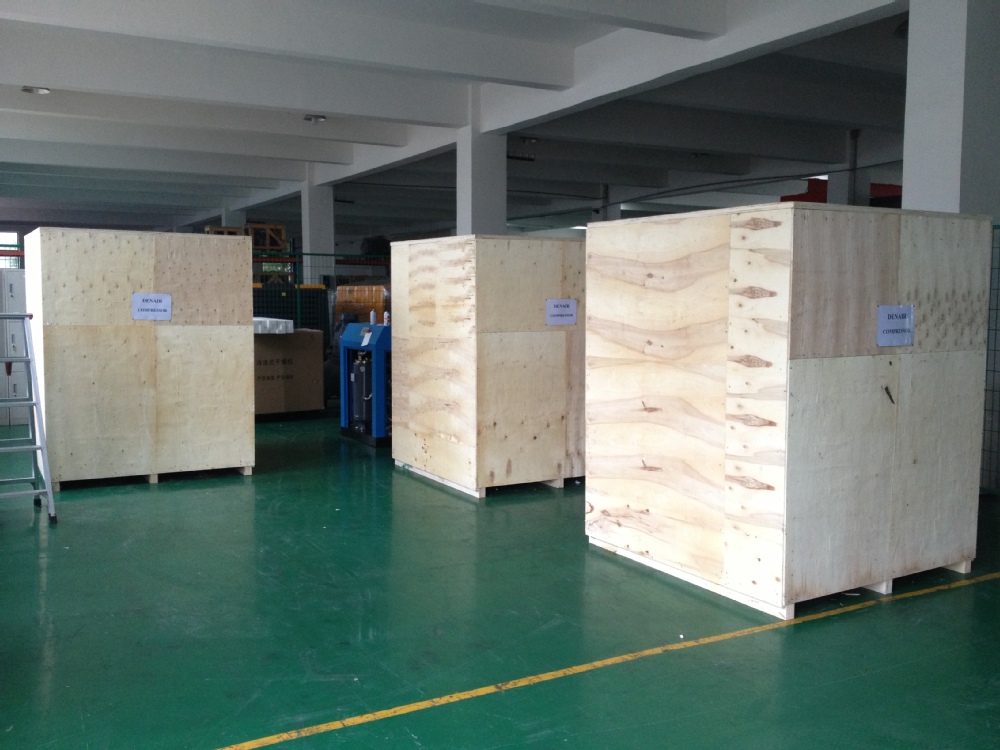 Our teams:
Our Service:
Certificate recognition: