Description

Orchid Phalaenopsis Seedling

For phalaenopsis, we mainly offer flask, all sizes of seedlings and with spike, only neighbour countries, we can offer pot flower

Native

Zhangzhou City, Fujian Province, China

Size

1.5inch, 2.5inch, 3.5inch pot

Florescence

Bloom before or after the Spring Festival for 2-3 months

Characteristic

Phalaenopsis flowers strongly like moths

Flowers last for weeks

The higher the humidity and temperature, the greater the need for turbulent air flow to prevent rot, fungus and diseases

Habit

Prefer environment with high humidity and half-shade

Avoid dirct sunlight

Temperature

16°C-30°C for best growth

Temperature of hibernating no less than 15°C

Function

Indoor plant with elegant, arching sprays of blooms and bright color Enjoy good reputation of Queen of Orchid

Cheer up a kitchen, dining room, bed room, office or living room

Figure

A monopodial orchid growing from a single stem

Leaves added to the top of the stem and surrounded by many aerial roots

Flowers laterally on the stem with three petals and three sepals with one petal modified into a lip
Description: Phalaenopsis orchid beautiful flowers seedlings
MOQ: 1000pcs
Packing: Inner packing plastic bag with coco peat to keep water for palaenopsis orchid, outer packing: cartons or wood crates
Delivery date:7-15 days .
Payment Term: T/T (30% deposit, 70% against original bill of loading) or L/C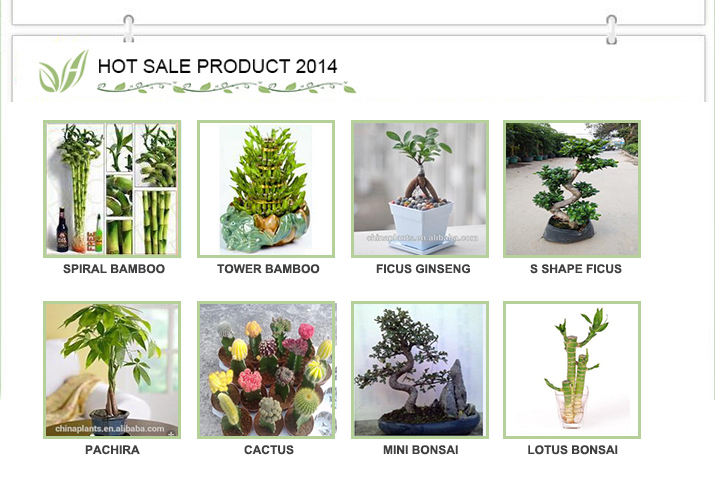 1:MISSION:Customer satisfaction is our mission,customer always come first,we focus on customer feedback..
2:PROFESSION:We have more than 10 years in exporting china plants including lucky bamboo,cactus ,pachira ,ficus microcarpa Sansevieriaetc all kinds of china plants and bonsai according to exporting quarantine standard.
3:QC:We prepare specially according to order demand ,process and disinfect and do selection carefully,control quality strictly.
4:PRICE CONTROL:We try best to save plants cost according all kind of preparing plants and good packing way and reduce our profit for long time cooperation.
5:SUPPORT:It is very normaly that some plants and bonsai will damage during long time staying in container,we will try best to add some free plants in next container to support if plants damaged because of our quality problem.
Welcome to visit us if possible
Contact Person: Niki Huang
Mobile: +0086-17750155759
Webchat / Whatsapp: +0086-17750155759