Best supply organic fresh freeze dried durian
Features:The world's most advanced dehydration technology - vacuum freeze drying technology.The product are in good shape,special flavor and the ingredient of nutrition.

Freeze dried fruit is IQF (Individually Quick Frozen), processed under vacuum and dried so that the appearance, structure and taste of the fruit is maintained but the natural moisture is all but eliminated.

1. Sublimation drying at low temperature (minus 25°C) to ensure that the product drying process is not due to heat destruction of vitamins and thermal material;
2. Ultra Low pressure(one ten thousandth of atmospheric pressure) under the conditions of sublimation drying to ensure that the product drying process is not due to oxidation and destruction of the vitamin;
3. Aluminum foil packaging, to ensure that the products in the stored procedure can maintain the original color,smell,taste and nutrients.

connect us without any hesitations as long as you have the idea either learning or purchasing our food. we would serve for you try our best as possible as we can.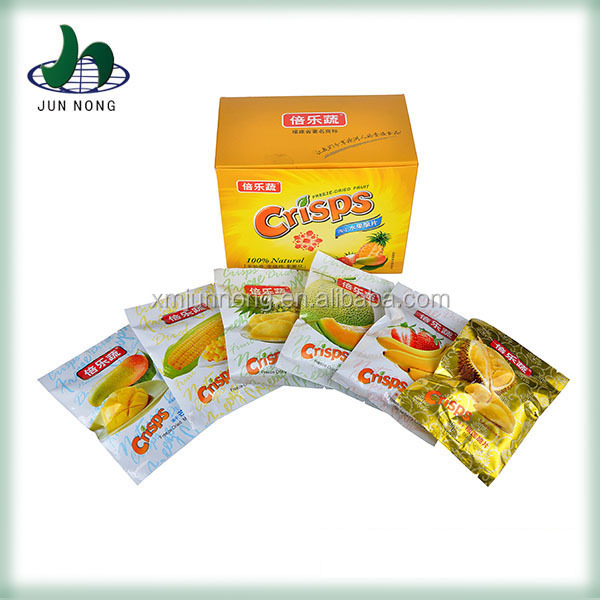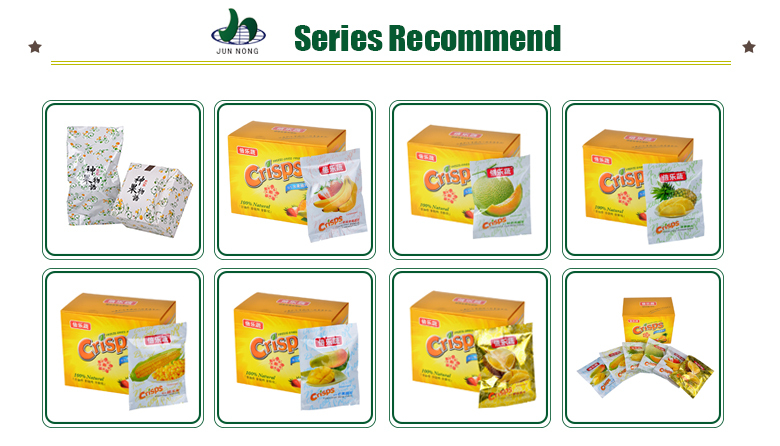 Main Products:
1.Canned Fruit: Pineapple, Yellow Peach, Cherry, Strawberry, Pear, Orange, Litchi, Apricot, Apple, Mandarin Orange, and Fruit Cocktail…
2.Canned Vegetable: Mushroom,Sweet Corn, Baby Corn,White Asparagus, Bamboo Shoots, Mixed Vegetable, Water Chestnut, Sweet Potato, Cherry Tomato...
3.Canned Fish: Sardines, Mackerel, Tuna…
Canned Beans: Green Peas, White Kidney, Red Kidney, Broad Beans, Chick Beans...
4.Tomato Product: Tomato Paste in tins, Tomato Paste in drum, Tomato Sauce, Tomato Ketchup, Peeled Tomato Whole/Diced...
5.Freeze Dried Food: Mushroom, White Asparagus,Green Asparagus,Green chives,Bed Bell
Papper,Green Peas,Apple rings, Banana ,Durian chunk,Hami Melon,Mango,Pineapple,
Strawberry,Sweet Corn.
2015 Banana chips, freeze dried fruit, dried fruit

1. We can do different D.W based on clients' requirement.
2. Special sizes, label and brand all can be made according to customers' specific requirements.
Fresh canned peach, canned yellow peach, canned fruit
1.Q:Are you a factory or trading company?
A:We are a trade company,but we have good and long time cooperation factory to make our order.
2.Q:Can you provide OEM &ODM service?
A: Sure. We can help you print or emboss your logo. We're good at this and I always provide this service for home or abroad company.
3.Q: What is your terms of delivery?
A:We accept EXW, FOB, CFR, CIF, DDU, DDP, etc. You can choose the one which is the most convenient or cost effective for you.
4.Q: What terms of payment you use?
A: T/T,L/C, Western Union
2015 Banana chips, freeze dried fruit, dried fruit