Our Diesel Generator Production Range is as follows:
* Engine (motor) for Choice
Cummins Engine(USA ) 15KVA - 2000KVA
Deutz Engine(Germany) 20KVA - 150KVA
Perkins Engine(UK) 8KVA - 2000KVA
Volvo Engine(Sweden) 85KVA - 700KVA
Doosan Engine(Korea) 60KVA - 850KVA
Lovol Engine(China) 20KVA - 150KVA
Yangdong Engine(China) 8KVA - 40KVA
Weichai Engine(China) 8KVA - 150KVA
Shanghai Engine (China) 60KVA-1000KVA
Yuchai Engine (China) 20KVA-1125KVA
With Cummins engine 1mw power generator

is adopted the B,N,K series engine(sino-us JVC),and widely used in army,engineering,mining industry,more
reliable,economic.As the top one of JVC in China diesel gen-sets industry,Donfeng Cummins Engine Co,Ltd
(for B,C,L series)&Chongqing Cummins Engine Co.,Ltd(for M.N.K series) are its branches.
1000kw diesel generator with Cummins diesel engine KTA50 genset 1mw power generator
1. The main parameters of 1mw power generator

The model of the unit:

CLK-1000CG

Power:

1000KW/1250KVA

Rated voltage:

400V/230V(adjustable)

Rated current:

1800A

Rated frequency:

50Hz/60Hz

The factor of rated power

COS=0.8(lag)

The regulating rate of steady voltage:

≤±0.5%

The regulating rate of instantaneous voltage:

≤-10%/ +15%

The time of steady voltage:

≤1.5sec

The waving rate of voltage:

≤0.5%

The regulating rate of steady frequency:

≤3%

The regulating rate of instantaneous frequency:

≤±5%

The time of steady frequency:

3sec

The waving rate of frequency:

≤0.25%

The waste of fuel with full load:

208g/kw/h

size(mm):

4500*1800*2350

weight:

9200KG
2.The main parameters of the 1mw power generator engine

Brand:

Cummins

Model:

KTA50-G3

Type:

four strokes, waste gas turbine boost,direct spurting type

Cooling way:

water cooling

With Type:

V type

Bore *Trip :

159mm*159mm

Displacement

38L

Lubricating oil capacity:

135L

Cylinder:

12cylinders

Rotating speed:

1500r/min or 1800r/min

The regulation of rotating speed:

Electronic speed

Starting way:

DC24V starting with electricity
3.The main parameters of the alternator for 1mw power generator

Brand:

ComAp,Stamford,Marathon,Hengsheng

Type:

brushless (AVR automatic voltageregulating)

The connecting way of the phase:

three phases four lines

Insulation degree:

H degree

Grading Protection:

IP21/IP23
Engine Feature for 1mw power generator
1.Diesel, heavy-duty, four stroke, water cooled and direct injection fuel system
2.24/12V D.C starter and charger alternator
3.Industrial capacity exhaust silencer supplied loose with flexible section
4.Engine driven cooling fan with protection guard
5.Steel wire braided fuel lines, vent and rain fittings
6.Set mounted acid battery installed with leads and terminals
Alternator Feature for 1mw power generator
1.Brushless self excited, single bearing, 4 poles
2.Class H insulation
3.IP21/23 protection standard
4.Self-exciting and self-regulating
5.Automatic voltage regulator (AVR)
Control System for 1mw power generator
1.manual / auto start and protection module
2.Equipped with Deep Sea,ComAp,Harsen,Smartgen famous control systems.
3.New integrated controllers in manual and remote start application.
4.Featuring full gen-set monitoring and protection.
5.Powerful graphic display, Icons, symbols and bar graphs
6. High functionality set new standards in gen-set control.
Our with Cummins engine KTA50-G3 1mw power generator service quality
assurance:

1)Before-sale Service:
we provide detailed product technical parameters for equipment choosing and system designing
2)Service quality assurance:
our sale staffs are all experience and professional,who can provide the most proper system design and
optimized equipment for the customers.

3)After sale maintenance service:
We create files for end user and provide them follow-up service,regular return visit and permanent
maintenance.

4)Spare parts supply:
We provide all kinds of spare parts and technical support.

5)Main overhaul or maintenance service:
We provide perennial major overhaul and maintenance service.
Our Products display
1.Open type
2.Silent type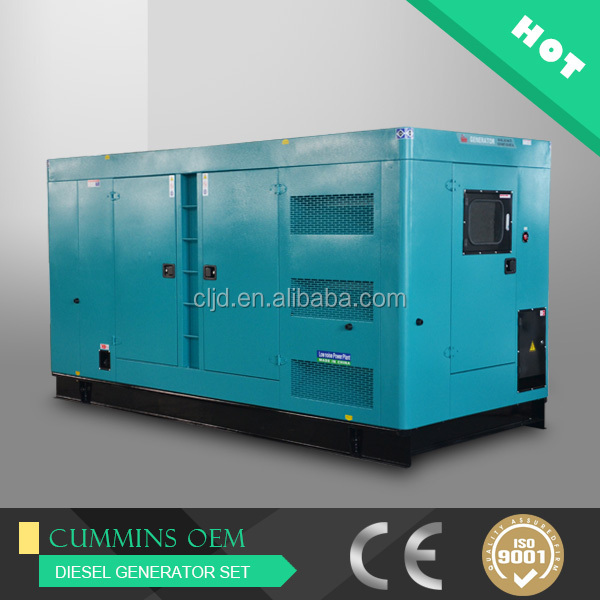 3.Rainproof type
4.Trailer type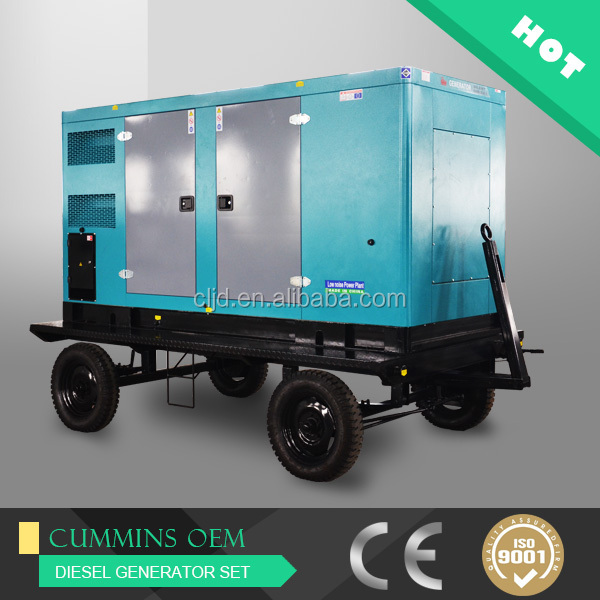 5.Container type
1.What's your power range of diesel generators?
Answer: We can offer the range from 5kva~3000kva.
2.What's your delivery time?
Answer: Generally,we can delivery in 7 days after we get the deposit.
3.What's your payment?
Answer: We accept T/T, L/C,and 30% T/T as the deposit,the balance payment should be
paid before shipping.
4.What's your warranty?
Answer: All our products we offer on year warranty or 1000 hours which comes first.
5.What's your MOQ?
Answer:We accept the MOQ is 1 set.
6.What's the frequency of diesel generators?
Answer: 50/60HZ
7.Do you have single phase or three phase diesel generators?
Answer: Yes,we have single phase and three phase diesel generators.
8.What's the voltage of your diesel generator?
Answer:Generally,the voltage is 220/380V,230/400V,240/415V or according to your requests.