Introduction of rice hull briquette machine
rice hull briquette machine are made by grinding Biomass and sawdust into a homogeneous pulp and forming this into a briquette under very high pressure. High pressure & pressing releases one of the natural components of wood - lignin which has the property of becoming liquid at high pressure (temperature) and, as it subsequently cools, it binds the wood together in its new form Briquettes.After the processing of drying, compressing under the high pressure and temperature.
Basic features of rice hull briquette machine
1) Briquette with different diameter
2) High density, hardness and heating value and capacity, low energy consumption
3) Automatic with automatic temperature control system are designed to produce high density wood briquette stick from biomass.
Working Process of rice hull briquette machine
Making use of the inherent characteristic of lignin material and by means of screw extrusion to grind ,compress and extrude the loose biomass particles into briquettes,the machine force the lignin in raw materials plasticizing and the materials become bar-shaped hollow fuel under high temperature and high pressure condition.Lignin serves as the glue in the briquetting process, binds the particles of wood together. So during this process ,no special binder needs to be used.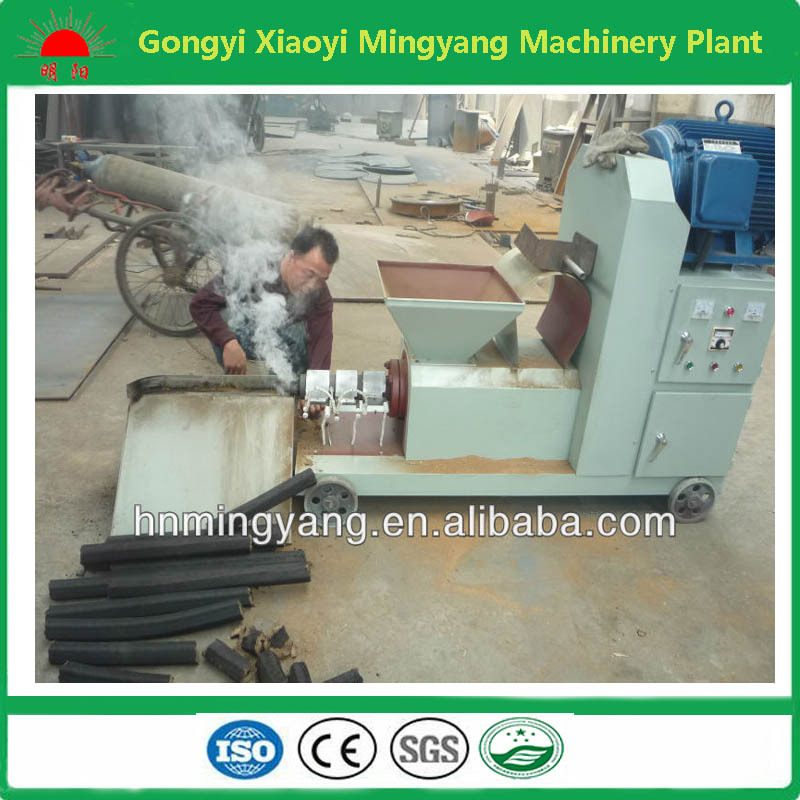 The final product of the rice hull briquette machine
About the use of raw materials and application of rice hull briquette machine
Our rice hull briquette machine can process all kinds of agro-wastes like: Groundnut-shell Sugarcane residue Caster Shells/Stalk Saw dust Coffee Husk Paddy Straw Sunflower Stalk Cotton Stalks Tobacco waste Mustard Stalk Jute waste Bamboo Dust Tea waste Wheat Straw Palm husk Soybeans husk Rice Husks Forestry wastes Wood Chips and many other Agro wastes.
1.Use as biofuel directly for furnace or boiler, electric power plant , even for home cooking/heating and open fires.
2.Further processed it for BBQ charcoal.
How to make charcoal use the rice hull briquette machine
1. Crushing the raw materials into size less than 5mm.
2. Dry the crushed materials to 8% -12%.
3. Pressing the raw material into briquette.
4. Carbonization
the stucture of rice hull briquette machine
1.Forming cylinder 2.Screw propeller 3.Inner wear sleeve 4.Hopper 5.motor
6.Cover 7. charge unit 8.Machine body 9.Electric control cabinet 10.Gear box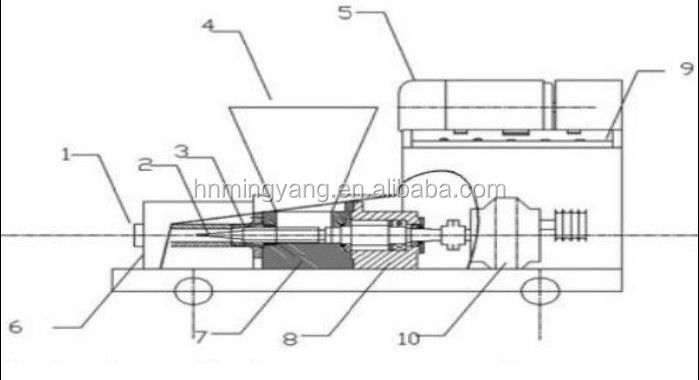 the parameters of rice hull briquette machine
for us -------- Gongyi Xiaoyi Mingyang Machinery Plant
Gongyi Xiaoyi Mingyang Machinery Plant is located in Zhengzhou City, which is the biggest manufacturing base of charcoal making machinery.And we are the one of the earliest and largest manufacturers of renewable fuel & energy equipments and related machinery.
our company: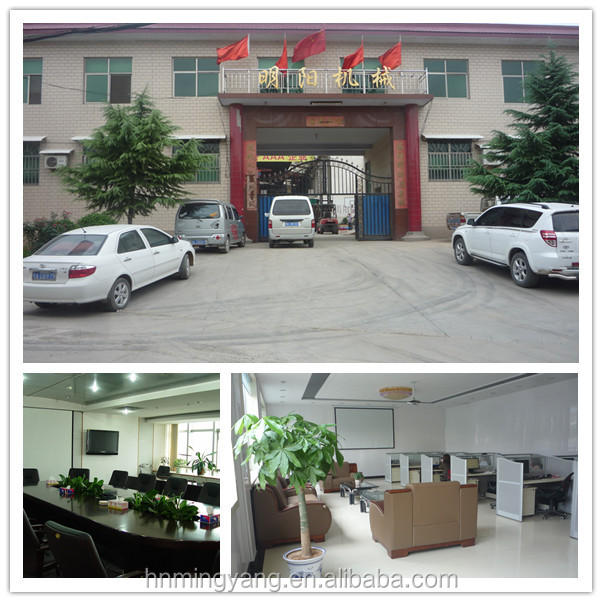 After 15 years development, now our company becomes an independent economic entity with the integration of science, engineering and trading department. our products are widely accepted in both domestic and world market, and also exported to more than 30 countries, such as England, Russia, Sweden, Poland, Iran, Sudan, South Malaysia, Indonesia, Vietnam, etc.
The customers from different countries: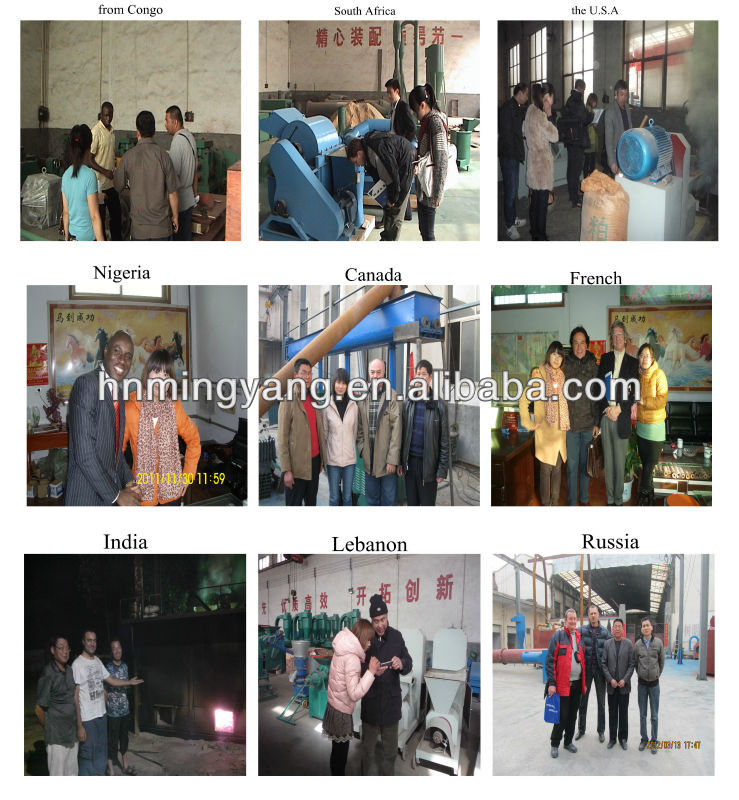 We have got many certificattion such as CE, ISO9001,BV ,etc.
So if you have any interest of the machine,contact me freely!
Hope we can have good cooperation in near future!