pressure retort
Temperature ,pressure, time, adopt the automatic control ,stable and reliable performance ,convenient use ,is a traditional vulcanizing tank equipment.0.6-3.0Mpa design pressure, design temperature150-220'C,600-5000mm in diameter ,length between 1000-60000mm,according to the product technical requirements for individual design customized for clients .Steam tank bottom enters, imported by the automatic control valve at the tank bottom setting steam ,the steam vertical diffusion tube arranged in the tank bottom ,small and medium-sized mouth diffusion tube (3mm,4mm,5mm)arranged according to certain rules and Angle offset, to ensure that the steam into the tank after the temperature even spreading around ,prevent the uneven steam diffusion caused by the different product quality. Affer setting process ,automatic control system for heating ,heat preservation, sulfide, vulcanization after send out sound light alarm and automatically stop working.
type:horizontal ,vertical
heating ways:steam heat ,thermal oil heating ,elecricity heating ,electric heating air
temperature :150-220 degree
pressure:0.6-3.0Mpa
operation ways:automatic
diameter:600-4500mm
length: any length is ok
safety device:automatic discharge pressure ,automatic feed water ,automatic alarm, the door has double safty interlock device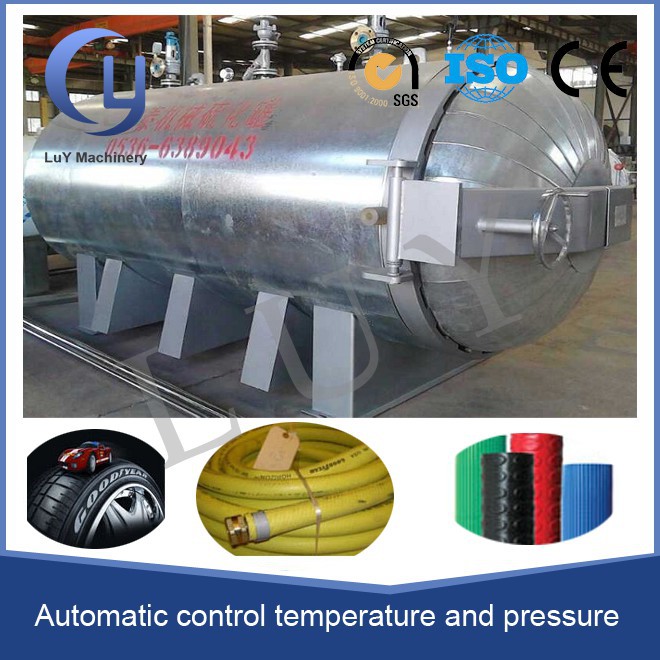 Why to choose our pressure retort ?
1.Our ram material is national goverment pointed facmous steel factory ,and standard pressure vessel special plate ,Q345R .Each steel is tested before leaving factory .It have good bear pressure
2.heating area is uniform ,according to your working technology to design inside heating system ,we have special design heating sink ,,it is arranged in the up side ,bottom ,left side ,right side ,
3.Adopt external insulation ,the galvanized sheet is welded around the tank (it wont rust within 10 years),inside are 80mm insulation cottom ,heat insulation head add 60mm thermal insulation , then add fixed bolt .To make inside heating value can be used enough ,and reduce consumtion , save cost . and it is easy for transportation.( see below photos )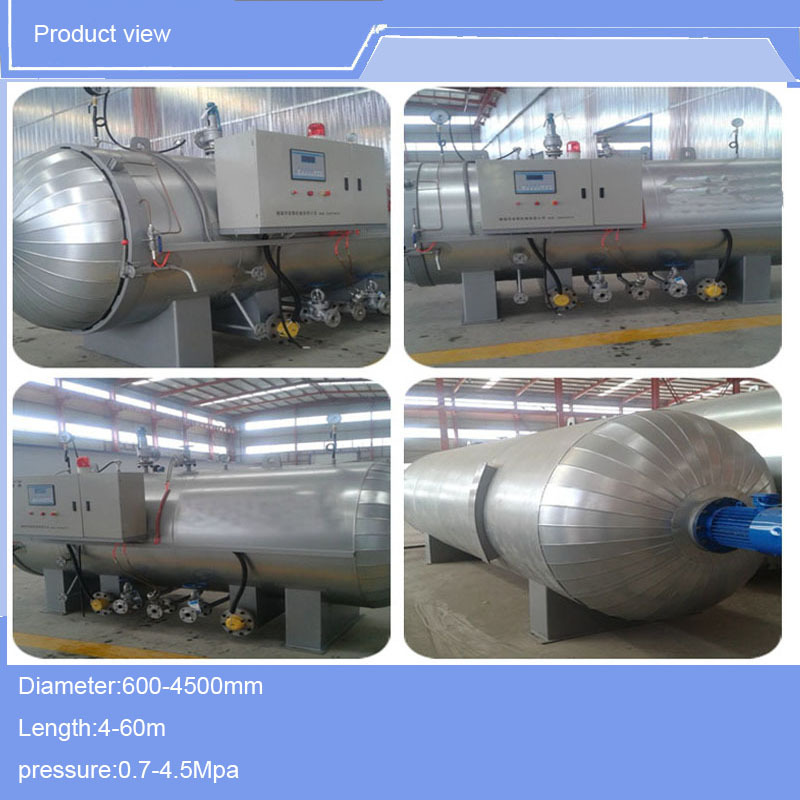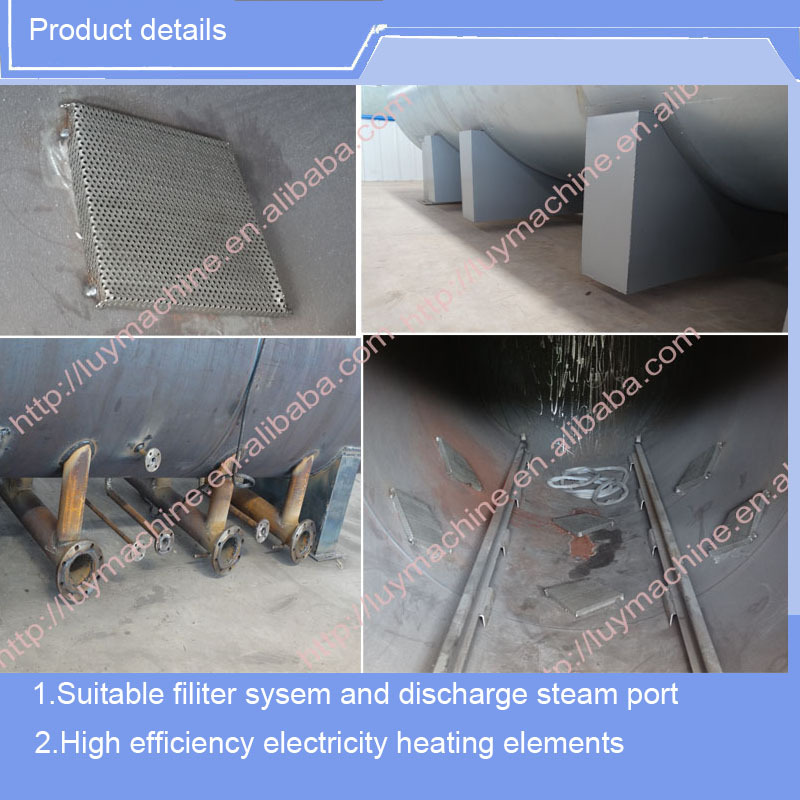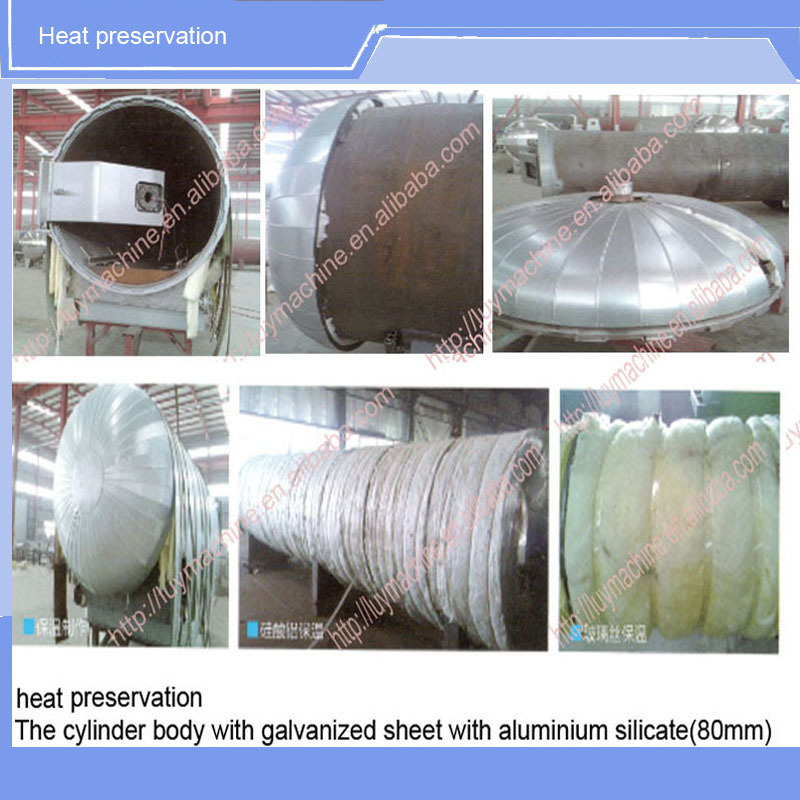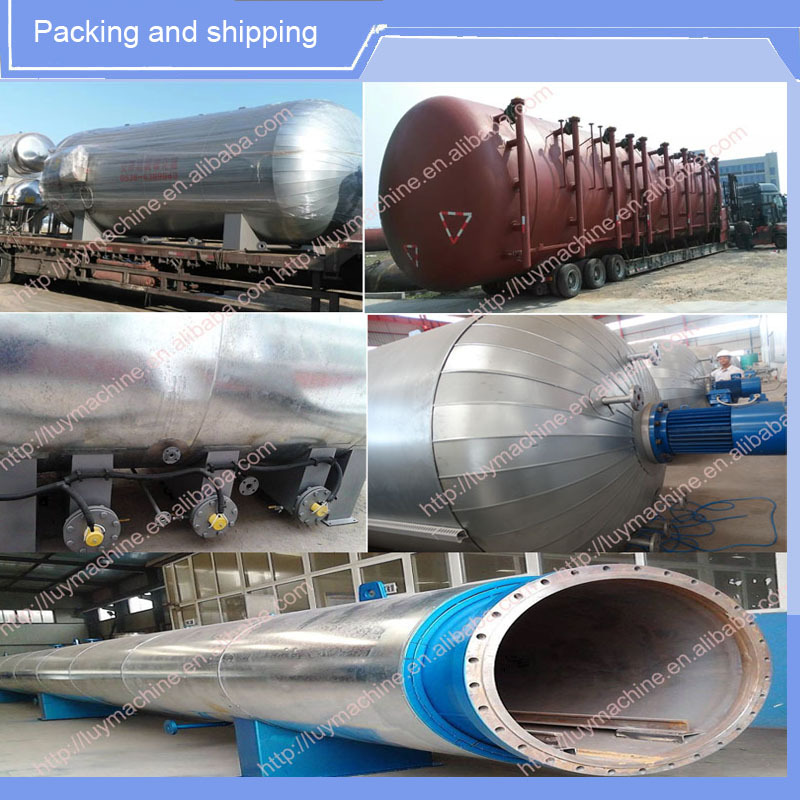 We have manufature License of special equipment , and design Licen of special equipment ,and quickly open door safety interlocker device
Warmly welcome our customer to visit us
There are below accessories:
high temperature fan
heating water electric heating elements
heating air electric heating elements
silica seal gasket
angel valve
PLC control cabinet
safety interlock
trolley
motor open door device