Find the product you need
Superhard Coating are difficult to grind or polish.These hard,brittle surfaces require the highest technology to meet quality and precision objectives . KGS provides innovative flexible diamond tools to grind and polish HVOF coated hydraulic rams ,shock absorbers, large roller and other hard coated cylindrical part as the KGS Telum®CH,KGS Telum®,KGS Flexis and KGS Swiflex® SDA diamond and Ferrzon® products.
KGS Swiflex®SDA-RESIN BELTS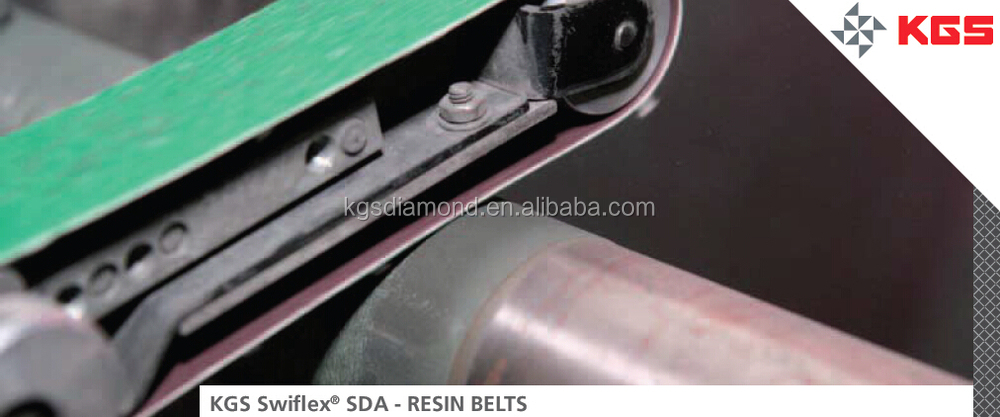 Application:
Overspray Removal:Often complex 3D parts coated with HVOF Tungsten Carbide or ceramics will benefit from finishing with small beltmachines.This includes removal of overspray from the powder spray process.If used with care,exceptional life,compared to Silicon Belts,can be achieved.
Series and Specification: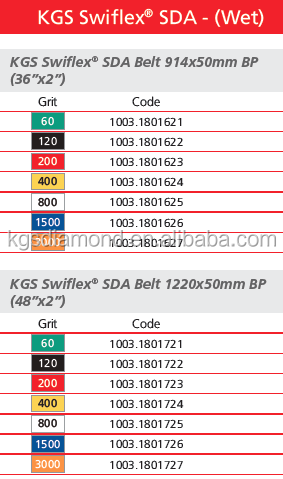 More product details:
Benefits:
1)Same results every time.
2)Not only grinds fast,can polish too.
3)Much longer life-time than normal belt.
4)Hard pulley gives high calibration.
5)An efficient,low cost solution.
6)Lower grinding force than wheels.
7)Much lower capital investment ,cost-effective.
What are the differences between diamond belt and normal belt?
1:As we all know ,diamond is the hardest material ,so we can use this kind of belt to grind or even polish some superhard material which other normal belts can not.
2:And more importantly,it's life-time is much longer than normal belts with better finishing effects and higer finishing speed.so,this is the best choice in the long run .
Life performance on hard and brittle materials
Diamond products versus conventional products:
Diamond outperforms every time:
1)Exceptional longer life
2)Consisitent finish
3)Continuously high grinding rate
Packaging and Delivery:
Packaging Details:Carton
Delivery Detail:A week, it depends on the order amount.
Services:
Besides high quality products and appropriate price, we provide the best service as our extra value is being a professional supplier. We always try any possibility to meet your requirements.
1)Friendly and prompt reply.
2)Highest quality in this field.
3)Fast delivery for your urgent demand.
4)Economical expression solutions.
5) Keep tracking delivery status.
6)Professional technical support and technicalsolutions.

Company Information:
KGS DIAMOND is the industry leader in the application of Flexible Diamond Abrasives and electrolitically metallised fabrics.Founded in switzerland in 1952,KGS has 13 sales and distribution offices in Europe,North America ,China and Australia as well as four manufaturing sites in Switzerland,The Netherlands,Hungary and Portugal.
KGS is a technology driven company regularly applying for patents and bringing innovations to the abrasives world.The control of complex technologies such as metallisation of fabrics
electroplating,metal bond and resin bond sintering ,moulded resin expertise,spray coating and standard coated abrasives technologies allow for technological synergies allow technological synergies and truly unique innovations.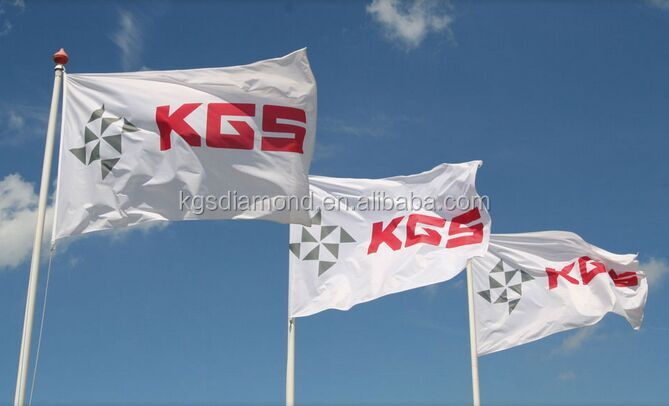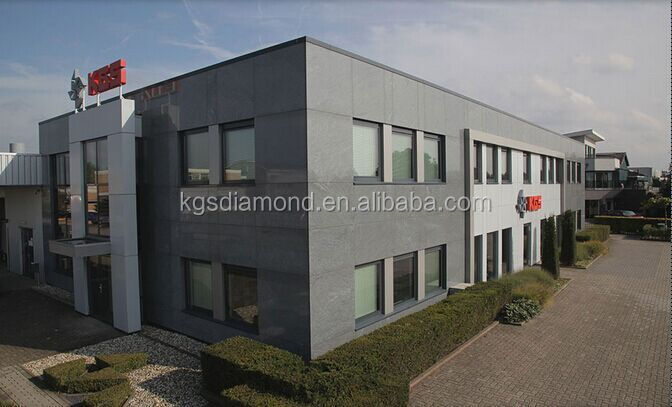 Click here and check out the homepage of our company: http://kgsdiamond.en.alibaba.com/company_profile.html#top-nav-bar
KGS GIVES YOU BETTER BELT AND BETTER SOLUTIONS!!!