Wholesale Blue Gym Yoga Environmental Friendly PVC Half Balance Ball
Description of Balance Ball:
The balance ball targets the core muscles of your body, those muscles around your abdominal and back area, helping you to not only gain strength, trim and tone, but also to help coordinate your entire body. Virtually any exercise you can perform on the ground can be performed on the balance ball - making that exercise more challenging, more fun and more effective!
Flip the ball around and use the platform side up for push-ups or seated exercises.
Features of the Balance Ball:
Effectively improve body's movement ability, shaping your body curve more perfect

Combine all the elements of fitness: cardiovascular, toning, and flexibility in unique and highly effective combinations

Compact design for yoga gym fitness at work, office, home or sports , easily stored under a bed or in a closet

Made of durable material for long time use and easy to clean

Two resistance bands could be easily removed or placed according to your exercise
Dimension: 58cm

Weight: 5.5KG

Color: blue
Pictures show of Balance Ball: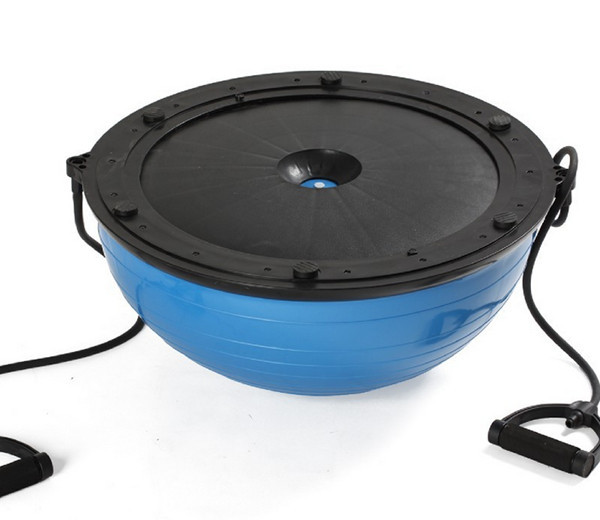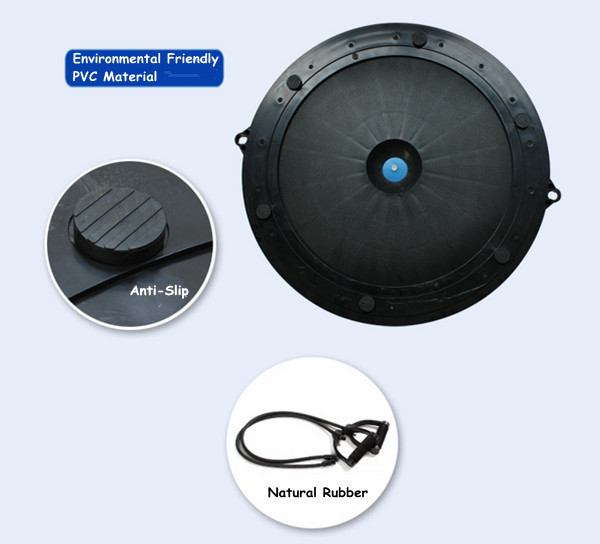 Functions of Balance Ball: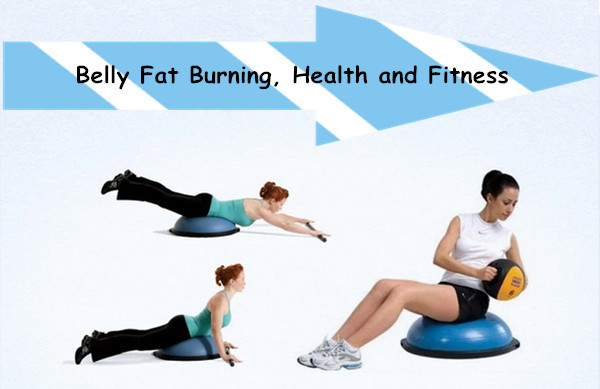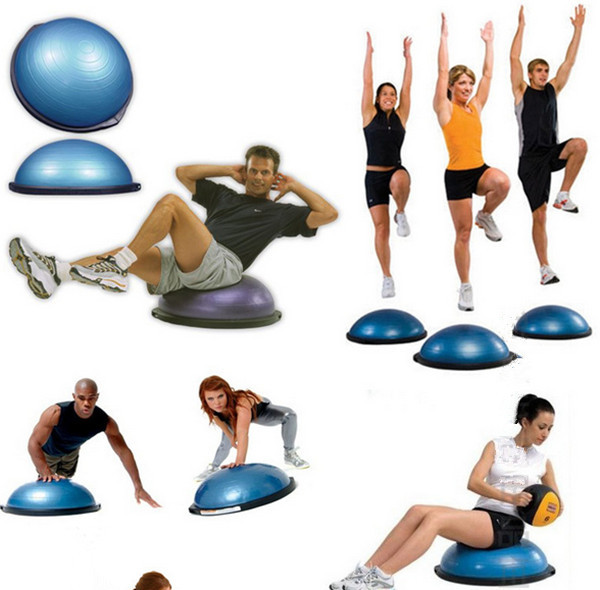 Package & Shipping:
1 x Half balance ball

2 x Resistance straps

1 x Foot air pump
Contact Information:
If you are interested in the balance ball, please feel free to contact with me. Will reply you within 24 hours. Looking forward to cooperate with you ! ! !