High Quality Silica Gel Chemical Formula for Leather Bags
Brief Introduction:
Silica Gel is a high-activity absorbent which is the result usually through chemical reacting between Sodium Silicate and sulfuric acid and aging, sour bathing and over physical process. It has a stable chemical property and never reacts with any substance except the alkali and hydrofluoric acid. It is widely used to controlling humidity and preventing dampness of products.
Features:
Silia gel has the feature of high absorption capacity, good thermal stability, high mechanical strength, non-toxic, odorless and environmental friendly. It is the only desiccant that can contact with the food and pharmaceuticals.
Ingredient:
| | | | |
| --- | --- | --- | --- |
| Ingredient | Content (%) | Ingredient | Content (%) |
| SiO2 | 99.6 | Na2O | 0.17 |
| Fe2O3 | 0.02 | MgO | 0.01 |
| CaO | 0.04 | Al2O3 | 0.16 |
Performance Parameter:
Item

Reference Standard

Moisture Absorption (T=25

°C,RH=80%)

≥

30%

Moisture Content

<5%

Bulk Density

750g/L

PH

4-7

Dosage Reference

1.67g-2g/L
Products Pictures: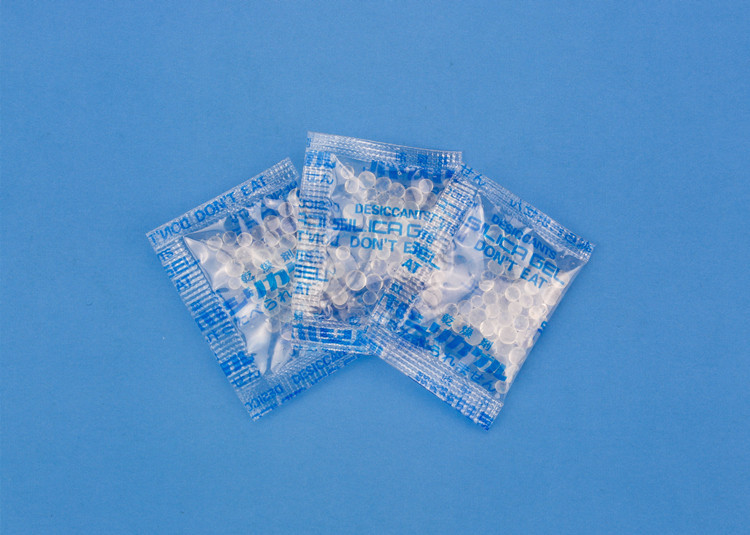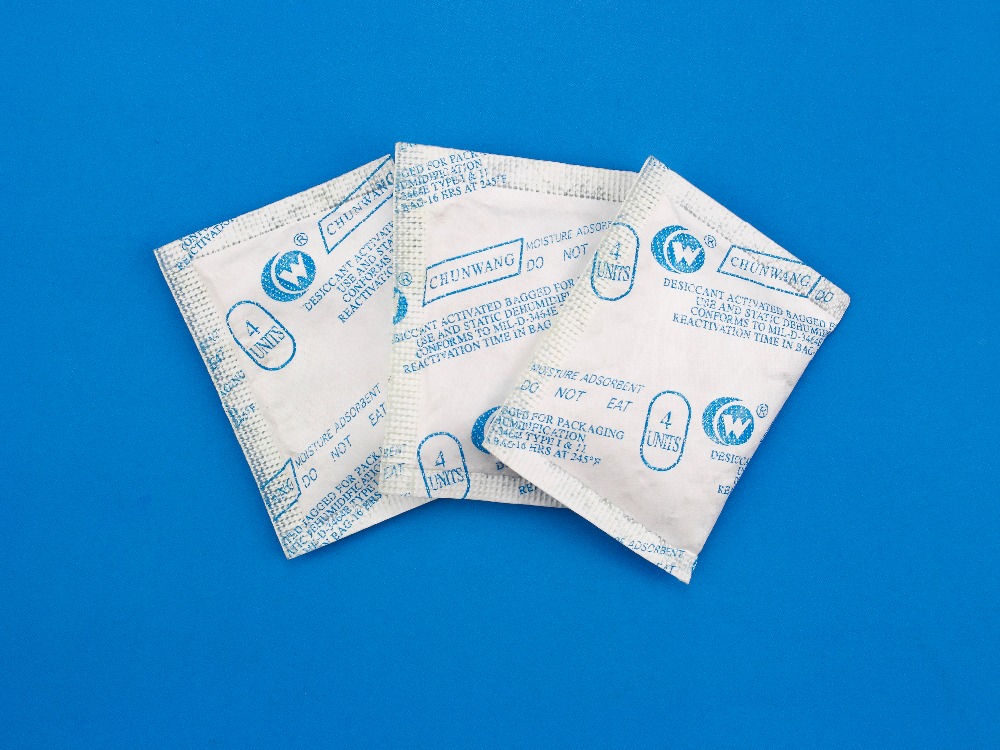 Application:
1. Packaging of electronic components
2. Instruments & Equipment Computers

3. Garments, shoes, caps, toys, bags

4. Aerospace

5. Food and Medical

6. Wood-works, furniture and so on
| | |
| --- | --- |
| Inner package | Composite paper, cotton paper, pattern paper, non woven paper, Tyvek paper, etc. |
| Outer package | Carton, bag, iron bucket, plastic bucket, etc. |
| Shipping | Within 20days after receiving payment |
Advangtage:
1. We can offer you free sample for your reference.
2. We can give you high quality products. (We have our own factory, professional equipment, high qualified management teams to control the quality)
3. Our company have 20years experience in desiccants area and is a public company.
4. OEM&ODM is welcome
5. We can offer you a good after-sell service (Our sales team will work for you at any time you need.)
1. Company History: Established in 1998, CHUNWANG Group is a set of R&D, production and marketing enterprise
2. Product Series: Silica gel desiccants, clay desiccants, montmorillonite desiccants, oxygen absorber, pharmaceutical desiccant, humidity indicator card, deodorizers, household moisture absorbers, toilet bowl cleaners, air fresheners, etc.
3. Enterprise Scale: more than 12000 square meters, more than 200 staffs
4. Certificates: RoHS, REACH,DMF, ISO9001: 2008 , ISO14001:2004,BSCI etc.
5. Customers: Sanrio, Aldi, Coach, Vanguard, Samsung, Toshiba, Flextronics, DHL, etc
Workshop:
Warehouse:
Certifications:
Q : What is a desiccant and what does it do?
A: Desiccant is a hydrating agent, which attracts moisture from the atmosphere. It adsorbs and holds Particles of water to itself.
Q: What is Silica Gel?
A: Silica gel is form of silicon dioxide, Si02, the material that occurs in nature as sand. The difference between silica gel and sand is that sand is a crystalline, non-porous form, whereas silica gel is non-crystalline and highly porous. Silica gel is an amorphous adsorptive substance with stable chemical properties and has a highly complicated porous structure. It is odorless, tasteless, and non-toxic, and offers an excellent capacity for physical and chemical dehumidification.
Q: Where does the silica gel desiccant be used?
A: It is widely used in sealed environment which in storage of shoes&caps, bags, food, medicine, toys, wood-works, instruments, electronic, computers, furniture, etc.
Q: How much water vapor can silica gel desiccant hold?
A: Silica gel desiccant will adsorb up to 40% of its own weight in moisture.
Q: What's the warrranty?
A: Usually , Warranty 1 year

Q: What's the payment term
A: T/T, Western Union, L/C ,Paypal

Q: What's the lead time
A: Within 20 days after payment checked

Q: Do you offer free sample
A: Yes, free sample available, frieght customer side

Q: What's your supply capacity each month
A: About 1000 Metric tons each month.
Q: Can I customize my own brand?
A: Yes, when meet the OEM MOQ, it is definitely available
Q: What is your MOQ
A: according to Different , 10000 -100000 pcs.