1.About Lidao
Advanced Technology:
Lidao coating lines is designed specially for alumnum coil(not for steel and zine),it is more stable,pricise ,and
the coating layer is more smooth durable, with less color difference.
Coating lines for extra-thick aluminum coil with max thickness 3.00mm,is the only one in China.
Coating line for extra-wide aluminum coil with max width 2400mm,is only one in China.
Lidao is one of few factory with whole process line in China.
Full set of process:
Professional slitting line,to divide the coil into any width ,with accuracy +-0.02mm;
Professional cutting line,to make sheet with any length;
Embossed line could process aluminum coil with max thickness (1.0mm of A5754H24);
Brushing line,to make the coil brushed as required;
Full-set processing for food-grade aluminum coil and sheet.
Sufficient Raw-materials in Stock:
To make an shorter lead-time ,lidao hold in stock around 5000tons of aluminum coil mill finishing ,
in alloy A1,A3,or A5 series;with thickness from 2.0mm to 3.0mm width from 1000mm to 2400mm
also approx 2000tons of coated aluminum coil and sheet ,As VIP customers of our suppliers ,we
could always get the raw-materials as soon as possible.
Stable and Reliable Quality:
Aimed at first-classed market ,Lidao get the raw materials from few excellent supplier like South Western
Aluminum ,CHALCO,NanShan Aluminum,Suimin,and some from Novelis or ALCOA,the coating lacquer
are mainly from PPG ,Becker,or Valspar.
Aimed at long term cooperation ,Lidao works with professional Quality-inspection term that keeping online
24 hours ,to make completely strick inspection and detailed record on each coil.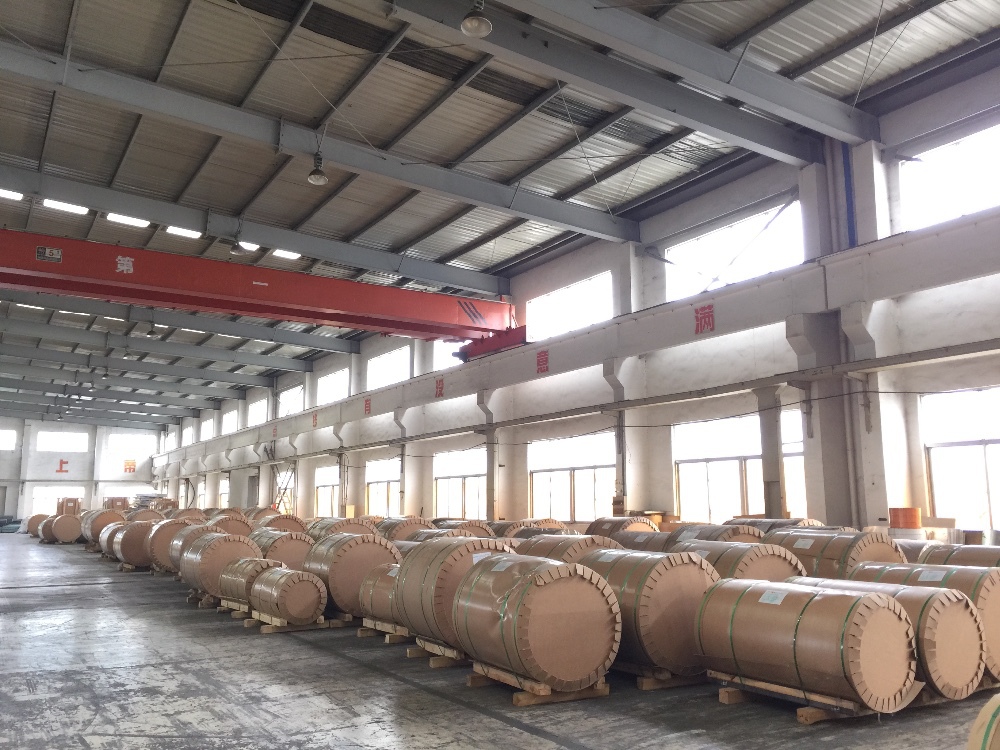 2.aluminum coil use for:
What use for please confirm with me!!!
3.About our factory: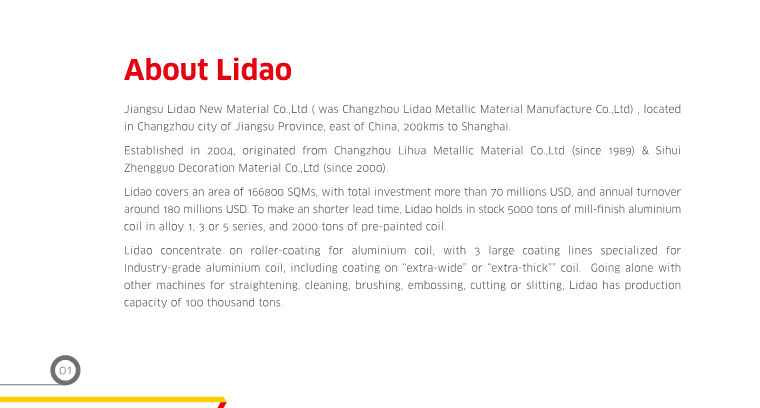 4.Why Choose liDao?