Wood biomass pellet hot water house hold heating boiler
Wood biomass pellet hot water house hold heating boiler belongs to our company-yuanda boiler's mature boiler series, it is highly praised by the customers overseas and has the following advantages:
Advantages:
1.Equipped with water tube in the furnace pipe, increase the radiation heating area.
2.Better water clrculation, the whole structure's elasticity is good.
3.Adopt double-deck fire grate combustion chamber, then the gas can burn second times, improve the heat efficiency.
4.In the boiler body, the upper part belongs to convection heating area, the bottom belongs to radiation heating area, the overall arrangement is reasonable and the heat transfer is good .
5.High steam quality, strong steam output, so the price is very economical and attractive.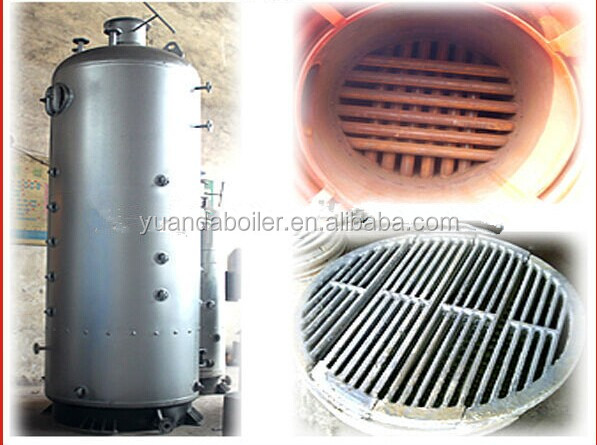 Technical datasheet:
vertical hot water boiler model

CLSG0.21-85/60-AII

CLSG0.35-85/60-AII

CLSG0.49-85/60-AII

CLSG0.7-85/60-AII

thermal power (kw)

210

350

490

700

Pressure (Mpa)

0 Atmospheric pressure

Area of stoker (upper,lower)(

m²

)

0.35/0.42

0.51/0.73

0.85/1.04

0.96/1.61

Water capacity(

m

3

)

1.02

1.5

2

5.8

Out let water temperature(°c)

85

85

85

85

Boiler dimension(mm)

1.27*3.25

1.47*3.46

1.72*4.15

1.8*4.5

Weight(t)

1.56

2.06

3.53

4.35
Boiler's burning fuel--various kinds of biomass/wood or pellet:
We will adopt many methods to protect the boiler while shipping ,such as wooden box, strong rope, rubber pad and so on.