Automatic Pad Printing Machine For Plastic Syringes

1.Its production efficiency is more than twice as fast as the traditional screen
printing.
It can produce t up to 240 pieces per minute with oil injection, up to 300 pieces per minute
without oil injection
2.Low Noise.
Adopting nylon gear conveying, the noise is close to zero and the whole machine runs smoothly.
Compared with screen printing cam-linkage mechanism, the noise of a set screen printing machine
is the equivalent of ten sets of roll-printed machine's
3.Low Printing Consumables.
Printing parts adopt matching between drum-type Rubber wheel and steel seal, which can effectively
reduce the wastage of the ink, and save a third of the original printing ink under the same output
4.High qualified rate.
Positioning accuracy of 99.9%, even 100%. The biggest advantage of positioning components and
the percent of pass up to 99.9%.
5.Avoiding the direct touch between operators and the material effectively.
Designed for the special technical requirements of Purification workshops,
which completely avoid the direct touch between operators and the material effectively.
All operations are under the control of the microcomputer program, operation panel with humanized
LCD display, only need the operators executes operating command.
Printing Size

1-2ml

3-5ml

10-20ml

30ml

Printing Speed

(pc/min)

230/min

250/min

250/min

180/min

Power supply

220V50HZ

220V50HZ

220V50HZ

220V50HZ

Machine Size(cm)

250x150x200

250x150x200

250x150x200

250x150x200

Power

2.5kw

2.5kw

2.5kw

2.5kw

Weight(kg)

500

500

500

500

Air Pressure

0.2-0.4MPa

0.2-0.4MPa

0.2-0.4MPa

0.2-0.4MPa

Zhengri is a professional disposable syringe equipment supplier, which producing the first auto syringe
assembly machine in China, and enjoy high reputation for high quality and reliable equipment, there
as, we have 80% of the China local market, and export to a lot of countries like USA, Turkey, Egypt in
recent years. With abundant experience in the disposable syringe research, production, and marketing,
we are not only the supplier of the syringe equipments, but also provide the whole solution of the
syringe production. We will make the total plan of building a plant for disposable syringe, supply all
the necessary machines, give after sales service, technical support, and the know-how to produce
the high quality syringe, and continue supply the raw material such as syringe gasket, needle, packing
material, syringe special silicon oil that need for the production.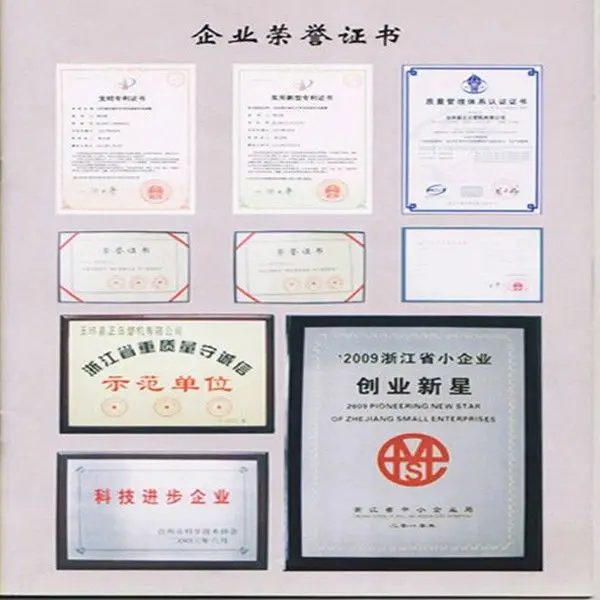 In the beginning of the sales , we will have professional sales engineers communicate with you,
confirming your detail require, then choose the most suitable machine for your reference. We accept
custom-tailored for your specific needs.
If the equipment failure caused by quality problem. We provide a year free warranty from the day
equipment arrived at your place .
If the equipment failure caused by non quality reason. We also can guaranteed provide actively
cooperation, repair and maintain the machine.
Life time guarantee supply spare parts, truly worry-free purchase.
If you have any questions, contact us. We will try our best to serve you.