key worder:screen printing

screen printing use on crystal mosaic
screen printing 

description

:
Water-based Varnish H802 which is supper sticky and can be applied to screen printing of architectural glass and glassware. It can be cleaned by water.
Features: Drying
Method: To be fire by oven
Drying Time: Medium drying rate
Material-oil ratio: 1:0.3~0.35 (Depends on the density and usage of pigment)
Operating temperature: 20~25°C
Operating humidity: 50~70%
Fire temperature:650-850 degree C
screen printing component list:
| | | |
| --- | --- | --- |
| Chemical Name | CAS | Weight(%) |
| WATER-BASED ACRYLIC | 9003-01-04 | 60 |
| ETHANOLAMINE | 141-43-5 | 15 |
| WATER | 7732-18-5 | 30 |
| GLYCERINUM | 56-81-5 | 5 |
screen printing with pigment photo
screen printing with pigment printed on glass photo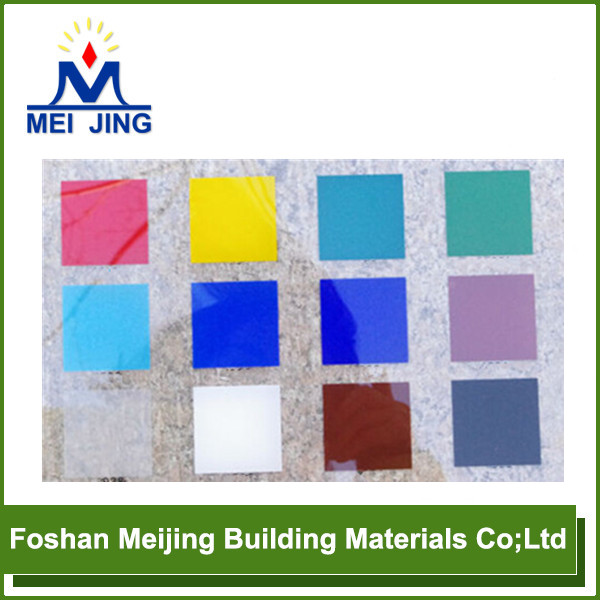 We can offer oil-based screen printing also,pls see the photo as follow:
In view of the technique protected,so we can not show the screen printing use step at here,if you need,pls contact us.
the screen printing machine for your reference:
Our cooperate company for the screen printing
expect screen printing,we can offer other raw materials about making glass mosaic as follow: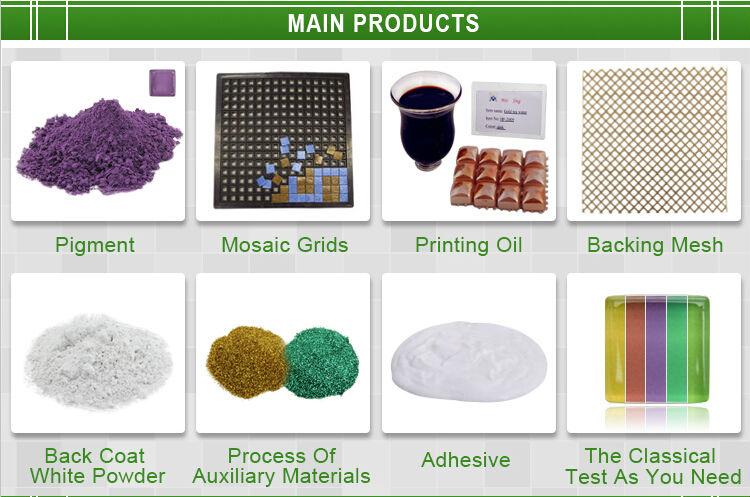 1. Q: What is our factory product range? screen printing
A: screen printing

1)for making mosaic main material:paving mold,backing mesh,adhesive,printing ink,pigment,solvent,white back coat powder,paint,refractory slab, etc. screen printing

2)Other Accessories:hardener,thinner,gloss oil,frosting powder,Tio2,zirconium silicate,fine color,foil paper,flash chip,etc. printing ink

2. Q: How to order? screen printing

A: screen printing

Please send us your purchase order by Email or Fax,or you can ask us to send you Proforma Invoice for your order.We need to know the following information for your order: screen printing


1)Product information:Quantity,Specification(temperature,Item Name,item No,size ,quantity, material, color,Shipping mark and packing requirement), printing ink

drawing or Sample will be the best. screen printing

2)Delivery time required. screen printing


3)Shipping information:Company name,Address,Phone number,Destination seaport. screen printing

4)Forwarder's contact details if there is any in China. screen printing


3. Q: How long and how to get sample from us ? screen printing


A: screen printing


1)If you need some sample to test,we can make as per your request,please provide us size or drawing to make for You. screen printing


2)should pay for the transportation freight of samples,but the sample be free to offer.the free sample is mesh,30g pigment,powder etc. screen printing


3)For new design mold Lead time for making sample:about 7 days,and should to pay the sample fee as 600RMB each design. screen printing


4)The transportation freight of samples: the freight depends on the weight and packing size and your area.
4. Q: What is the payment terms for sample cost and order amount? screen printing


A: printing ink

For sample we accept the payment sent by West Union,T/T, for orders, we can accept T/T. screen printing


5. Q: What is the whole process for doing business with us ? screen printing


A: printing ink

1)First,please provide details of the products you need we quote for you. screen printing


2)If price is acceptable ,we provide Proforma Invoice.If need the sample to do a test,we will send a sample PI to you for do the payment. screen printing


3)If client approve sample and require for bulk production for order,we will provide Proforma Invoice for client.and we will arrange to produce at once when we get 30% deposit. screen printing


4)We will send photos of all goods,packing,details after goods are finished.After be confirmed by clients,Pls transfer the balance 70% for the order.We will arrange shipment and send all original docs to you.
screen printing


6. Q: What advantages we have? screen printing


A: screen printing


Rich experience:We have more than 10 years experience in this industry.That means,we can preview the problems for the orders and products.Therefore,it will make sure to reduce the risk of bad situation to happen. screen printing


Best technique:We have a strong technique team so that can explain the usage process and settle technique problem for production.If you need,we can visit your company to offer the technique support for your produce line. screen printing


Offer all line service:For the new manufacture,we can offer professional guidance and offer complete set material to you for your products which you need to make. screen printing


Point to point service:There is one sale who will serve you from inquiry to products shipped out.During the process,you just need to discuss with her for all problems and the way saves much time.

Free design:for the mold,If you are not ready for the designs,the professional designers will be able to help you with it freely,you just offer size is ok. screen printing


Strict QC:For each order,strict inspection will be carried out by the QC department before shipping.The bad quality will be avoid within door. screen printing

Shipping:We have shipping department and forwarder,so we can promise faster delivery and make the goods well protected.
screen printing
screen printing