trailer/silent diesel generator set, mobile diesel generator, sound proof generator
The mobile generating sets include single shaft or twin shafts(two wheels or four wheels) with a 4 hour or 8 hour inner working fuel tank according to the custom requirements. It is equiped with damping spring, braking syatem, water proof enclosure and visible operating control panel for easy operation and maintanence. It has two types: trailer type and truck self-loading type.
In addition, twin shaft mobile generating sets match inertial braking or air braking according to the customer requirements.
Generator
Rated frequency (Hz):
50
60
Rated rotation speed (rpm):
3000
3600
Continues A.C output (kw):
4.5
5
Continues A.C max output (kw):
5.5
5.5
Rated voltage (V):
230
120
DC output:
12V 8A
Excitation system:
Centrifugal weight system
Fuel type:
Diesel
Fuel tank capacity(L):
12.5
Fuel consumption(g/kw.h):
273
Continues running hour on full tank(h):
12
Noise level dB (A)/7m (zero load-full load):
72
Engine
Type:
406cc/10.0Hp
Displacement [cc]:
406
Rated rotation speed (rpm):
3600
Starting system:
electric starter
Weifang Huakun Diesel Engine Co., Ltd., founded in 2007, is a emerging modern joint-stock enterprise which professional manufacture diesel engine. After several years rapid development, company comprehensive strength among peer companies has come out in front, and won a large number of suppliers and vendors praise, its market obtained the unprecedented development.

In 2009, company got nearly 200 acres land in Weifang Binhai Economic and Technological Development Zone, and invested225 million Yuan to build the new factory, in June 2012, it moved from Weifang Weicheng District to Advanced Manufacturing Industry Park of Weifang Binhai Economic and Technological Development Zone and successfully put into operation.

Company annual capacity of diesel machine is 80,000 sets, the existing 18,000 m2 production storage workshop and over 6000 m2 office building, invested nearly 20 million Yuan to purchase advanced automatic assembly lines, diesel engine test bench automatic packaging conveyor line and high-performance smart tightening machine systems such as full testing facilities. With strong technical force, perfect quality management system and perfect after sale service system, its sales network throughout the country.

Company main products include: K4100 series, R4105/R6105 series, HK6113 series, HK6126, HK302 series of high speed diesel engine, gas turbine and 24-2000kW diesel generator set (ordinary type, silent type, mobile power station, automation) and gas turbine units. Diesel engine with rotation speed of 1500-2600r/min, power 24-400kW, has the characteristics of low oil consumption, high reliability, large torque, simple operation and convenient repair. Diesel engines are widely used in power generation equipment, engineering machinery, agricultural equipment, fixed work, air compressor, ship and truck, etc.
customer visiting :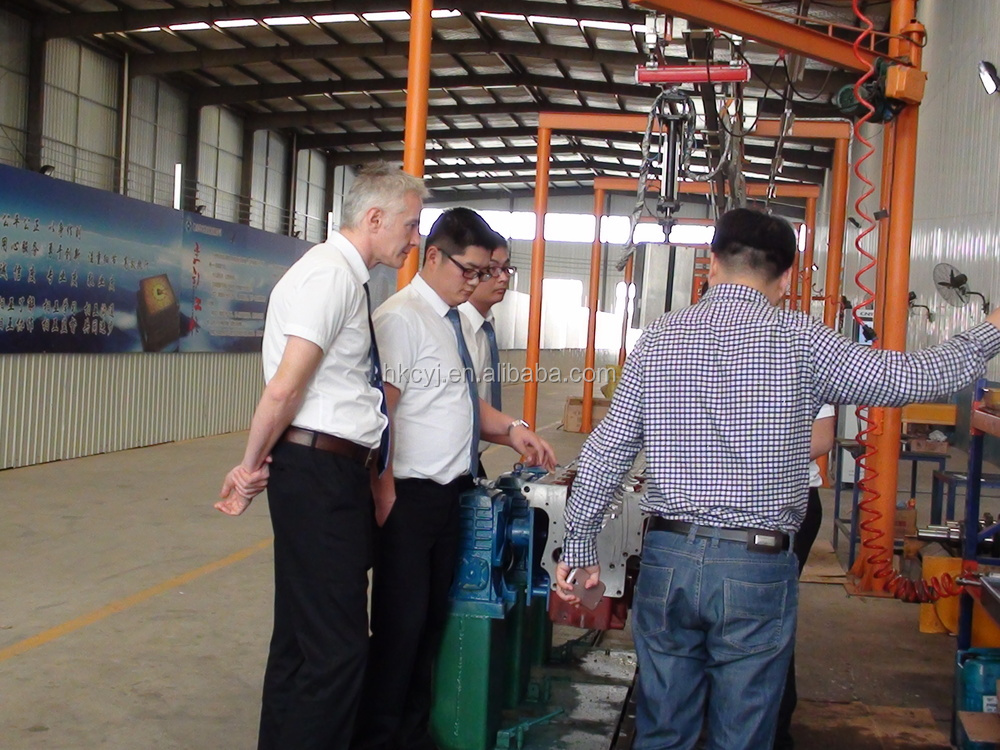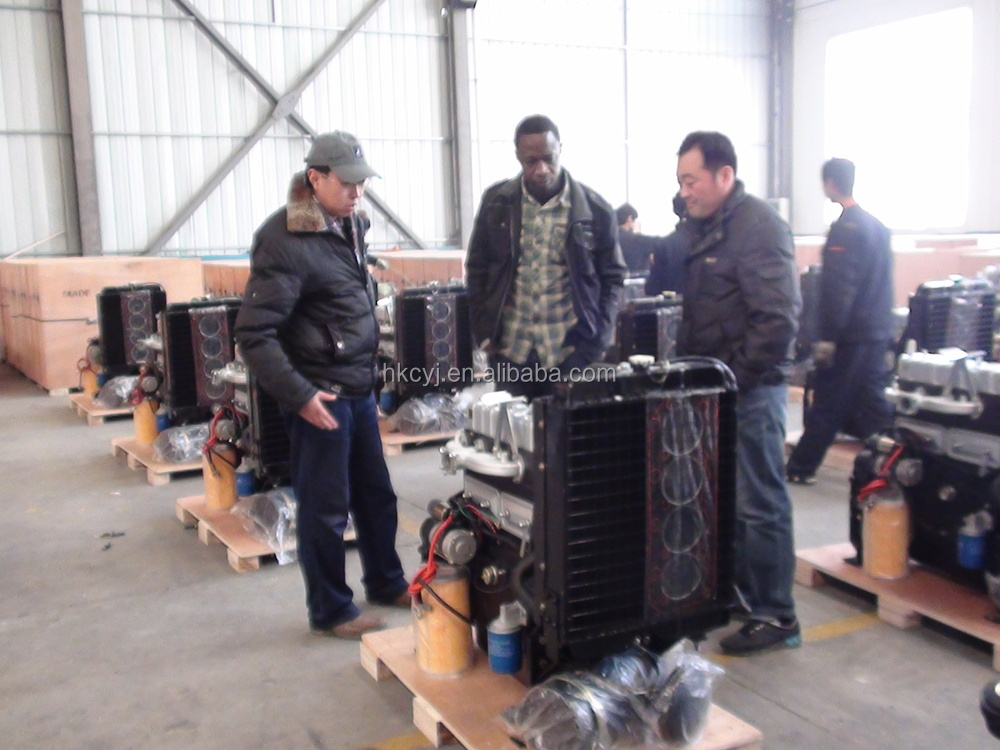 1. Before-sale Service:
We provide detailed product technical parameters for equipment choosing and system designing.
2. Service quality assurance:
Our sale staffs are all experience and professional,we can provide the most proper system design and optimized equipment for the customers.
3. After sale maintenance service:
We create files for end user and provide them follow-up service,regular return visit and permanent maintenance, We have distributors all over World that support after sale service.
4. Spare parts supply:
We provide all kinds of spare parts and technical support.
5. Main overhaul or maintenance service:
We provide perennial major overhaul and maintenance service.