Australian standards Aluminum Glass Doors/window shutters/transparent roller shutter
1. transparent polycarbonate louver
2. stable, elegant, anti-theft, fashion
3. motorized & manual
4. good quanity
5. CE,ROHS,REACh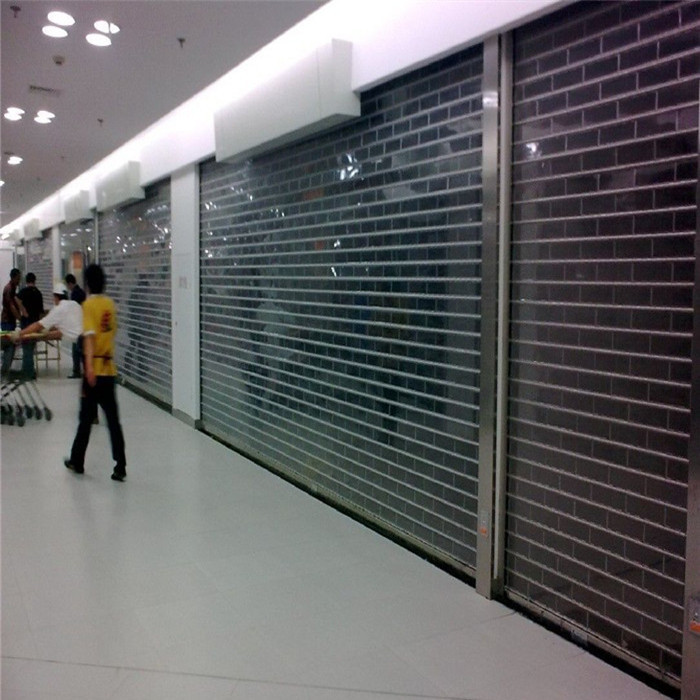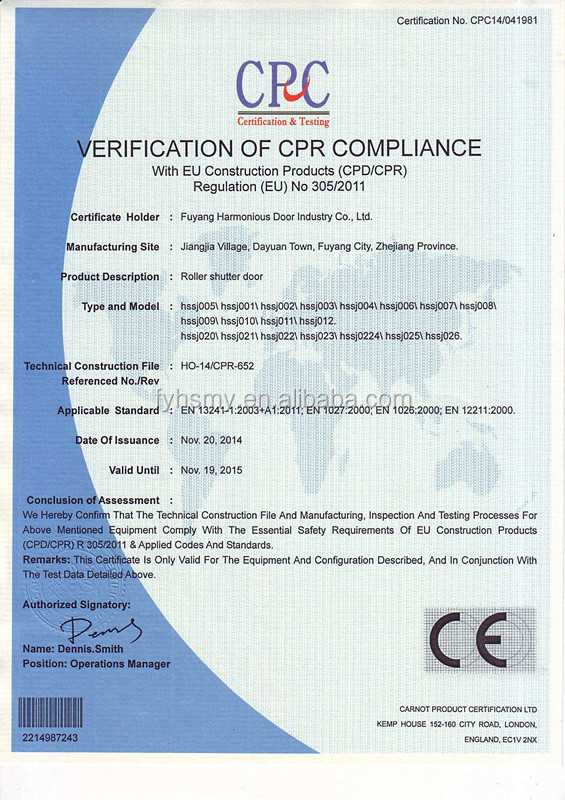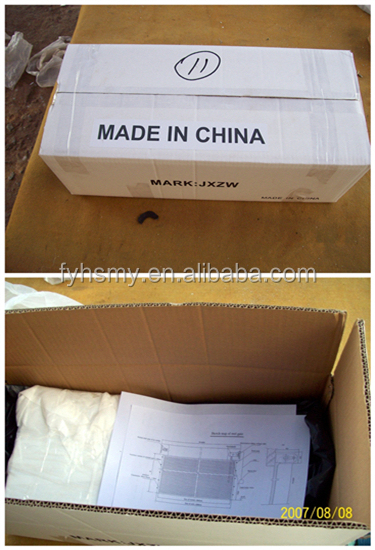 Polycarbonate (PC) Crystal Rolling Shutter Door:
Structure: 1) Crystal sheet; 2) Stainless steel central spindle; 3) Bottom millstone; 4) Noise suppression; 5) Scroll; 6) Shutter motor; 7) Remote control etc. With the advantage of standardized main part of the door, convenient assembling, tough and durable, novel, chic and elegant appearance, both practical and ornamental, integrating grating rolling door and spring glass door, PC Crystal Rolling Shutter Door is more and more used worldwide.
Product Introduction:
Character: Shutter sheet of PC Crystal Rolling Shutter Door is made of imported PC material. With crystal elegant appearance, tough and tensile structure, PC Crystal Rolling Shutter Door is hard to break through, keeping away burglar, water, dust and noise.
PC Crystal Rolling Shutter Door can be controlled manually, electrically or by remote control.
Range of application;-
PC Crystal Rolling Shutter Door is widely used in superstores, city blocks, shops along the streets, telecommunication shops, metros etc, with this application, the overall image is improved, shops highlighted at night, an idea choice for safety, elegance, fashion.
Physical character of polycarbonate;-
Chemical name: Polycarbonate;
Popular name: bulletproof glue;
Distortion temperature: 132℃-142℃;
Tensile strength: 57.2Mpa;
Breaking elongation: 26%;
Flexural strength: 86.6Mpa;
Charpy notched impact strength: 45Khg/(cm)2;
Thermal degradation rate: >7 and ≤12;
Dielectric coefficient: 16;
Volume resistivity: 1.5×1015Ω.cm;
The above is in accordance with the standard of HG/T 2503 - 93.
Character of material;
Positive: high impact strength, stable dimensions, transparent, nice dyeing property, electrical insulating property, corrosion resistance, abrasive resistance;
Negative: weak self-lubrication, with a tendency to stress cracking, weak intermiscibility with other resins.
Advantage and character;-
Flame resistance: the auto-ignition temperature of polycarbonate is 630 degree Celsius, inspected by China National Fireproof Construction Material Quality Supervision Inspection Center, the PC plate flame resistance is in accordance with B1 grad of GB (8624-1997), regarded as nonflammable construction material.
Chemical Corrosion Resistance: Polycarbonate plate, hereafter as PC plate, is of grate character of chemical corrosion resistance, resistant against various kinds of organic acid, inorganic acid, weak acid, plant enzyme, fatty hydrocarbon and ethyl alcohol etc.
Heat and cold resistance: great resistance against heat and cold, keeping stable physical characters from the temperature range of -30 to 120 degree Celsius.
Photochemical property: with luminousness between 12% and 18%, polycarbonate is of high luminousness, in the spectral regions of visual light and near infrared ray, and uvio-resistant, anti-aging.
With unio-resistant layer at the surface, polycarbonate plate is of good outdoor weatherability, keeping good optical property and physical character.
Impact resistance: the impact resistance is 80 times of glass, and the solid plate 200 times of glass; keeping the product from breaking during traffic transportation.
The outstanding character is that, it doesn't break like general glass, keeping people from being hurt.
Light weight: weight is only 1/12 to 1/15 of same volume glass, safe, not easy to break, easy to transport, assemble, to lighten weight of the contraction, simple. The product is suitable for public buildings, civil architectures, industrial architectures, bringing nice appearance. If you have any projects about this business,welcome to contact us.
Address :No.85 Pudong Road Dayuan Town, Fuyang City, Zhejiang Province, China