water well drilling machine 9 1/2"437 carbide button for rock bits tricone bit
We are Hejian Deris Petroleum Drilling Equipment Co. Ltd Drilling Supplies Marketing Dept. specializes in drill bits, drill pipe, Mud pump and stablizers for water well, oil field, construction, geothermal, directional boring, and underground foundation work all over the world.
Our purpose is to sell the best quality products at the lowest possible price.
The principle of our company is based on the quality of survival. With advanced technology and scientific management, our company develops with reputations for providing quality products and best service.
2.Bearing Structure:
1.Abrasion resistance and seizure resistance of the bearing are improved and suitable for high rotary speed.
2.The advanced metal seal package will improve the reliability and durability of bearing seal.
rock drill button bit Main Type Available:
Size: 6",6 1/2",7 1/2",8 1/2",9 1/2", 9 5/8",9 7/8",12 1/4",17 1/2", etc.
IADC Code:4-- Series, 5-- Series, 6-- Series, etc.
3.TCI tricone rock bit structure:
1.Tri-cone Bit Cutting Structure:
Adopting new formula of new technology of the high quality hard alloy tooth, enhance the cutting teeth mechanical properties.
2.Tricone Bit/ Rock drill button bit the Diameter Structure:
Using multiple gage protection structure: Die with multidrug trimming tooth (GT teeth), round back, claw back set have cemented carbide gear, surfacing resistance mo alloy, strengthen and anterior apply welding, greatly improving the drill gage protection ability.
3.Tri-cone Bit Bearing Structure:
Adopting high precision with radial sliding, two ways thrust bearings, ball tight. Tooth claw big shaft neck and two stop surface welding have wear-resisting alloy, cone big hole and two stop surface solution and silver inlaid special alloy, increase the abrasion resistance and resistance bearing vice occlusive ability, improve bearing ability of high speed vice adapt.
4.Tri-cone bit Seal Lubricants:
Adopting advanced metal sealed,greatly extend the drill life.
5.Tri-cone Bit Products Applicable:
Metal seal bit stable performance, than common rubber seal bit longer life, suitable for underground power drill and high penetration rate turntable drilling.
4.Available sizes and IADC:
60mm,65mm,76mm,93mm,95mm,98mm(37/8"),101.6mm,114mm,118mm,120mm,
127mm(5") 130.1mm(5 1/8"),133.3mm(5 1/4"),139.7mm(5 1/2"),142.8mm(5 5/8"),149.2mm(5 7/8") 152.4mm(6"),155.5mm(6 1/8"),158.7mm(6 1/4"),161.9mm
(6 3/8"),165.1mm(6 1/2") 190.5mm(7 1/2"),193.6mm(7 5/8"),200.0mm(7 7/8")
212.7mm(8 3/8"),215.9mm(8 1/2"),222.2mm8 3/4")
241.3(9 1/2"),244.4(9 5/8"),250.8(9 7/8")269.8(10 5/8"),295.3(11 5/8")311.1(12 1/4"), 346.0 (13 5/8"),349.2(13 3/4")374.6(14 3/4") 381(15"),393.7(15 1/2"),
406.4(16"),444.5(17 1/2"),508(20"),558(22"),609.6(24")660.4(26")
Steel tooth

(IADC)

111, 121,131

117,124,126,127,136,137

211,311

216,217, 227

TCI

(IADC)

415,435, 417,437

515,525,535,545, 517,527,537,547

615,625,635,,617,627,637,737

512,522,532,612,622,632,732
5.Pictures of carbide button for rock bits: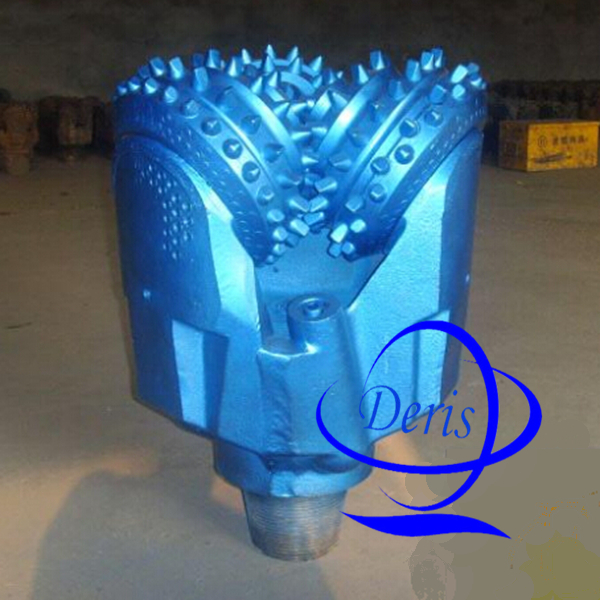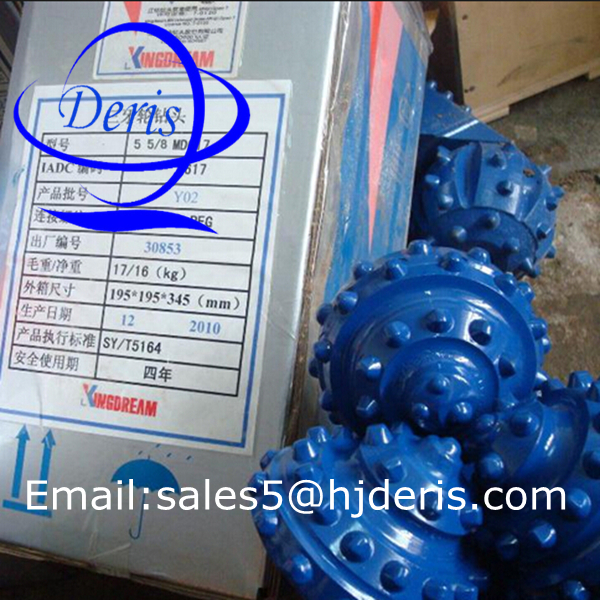 Other products what we can also supply:
6.FAQ(Frequently Asked Questions):
1.How to order the products?
Answer:
Send the inquiry with detail item description or with Model number.
If there is no packing demand we take it as sea-way packing.
If possible please attach one reference picture to avoid any misunderstanding or any links from our website for we get a better understanding.

2. About lead time and shipping time?
Answer :
The lead time depend on quantity of order. Usually shipped by sea, small order or urgent order we can send you by air after received your agreement.
According the distance from china to your port, usually from China to European about 25 days. To West of American 20 days.
3.Can I expect a quality products?
Answer:
Yes. All our activities are accredited to ISO 9001:2008 and API, both in products and services,at the same time, mature production technology ensuring the quality satisfy international request.
7.Looking forward to your kind inquiry........