Aluminum profile louver for building window
The above Aluminum louver you can see is used Aerofoil extrusion louver blade, it is more strength.
We have various die for aerofoil extruded louver blade.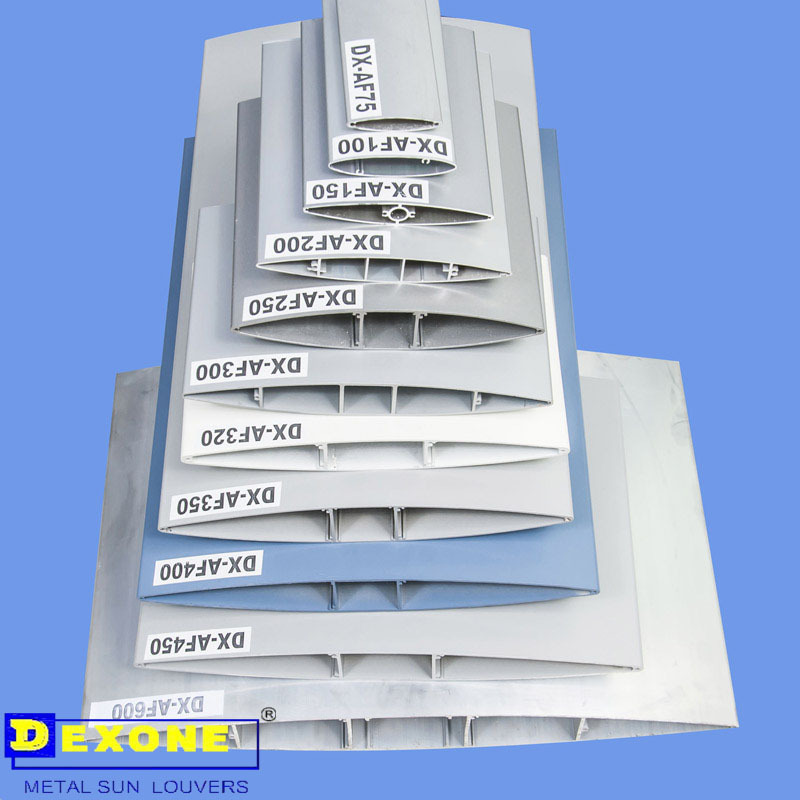 Architectural outside use aerofoil aluminum louver blade for Guangzhou MTR Station
Aluminum louver blade also can be window sunshade.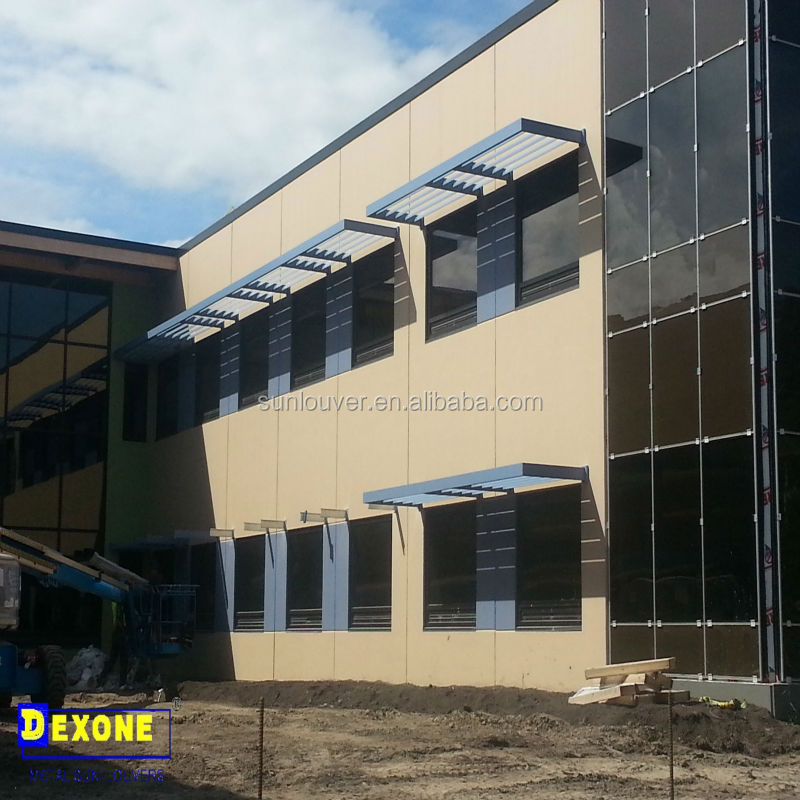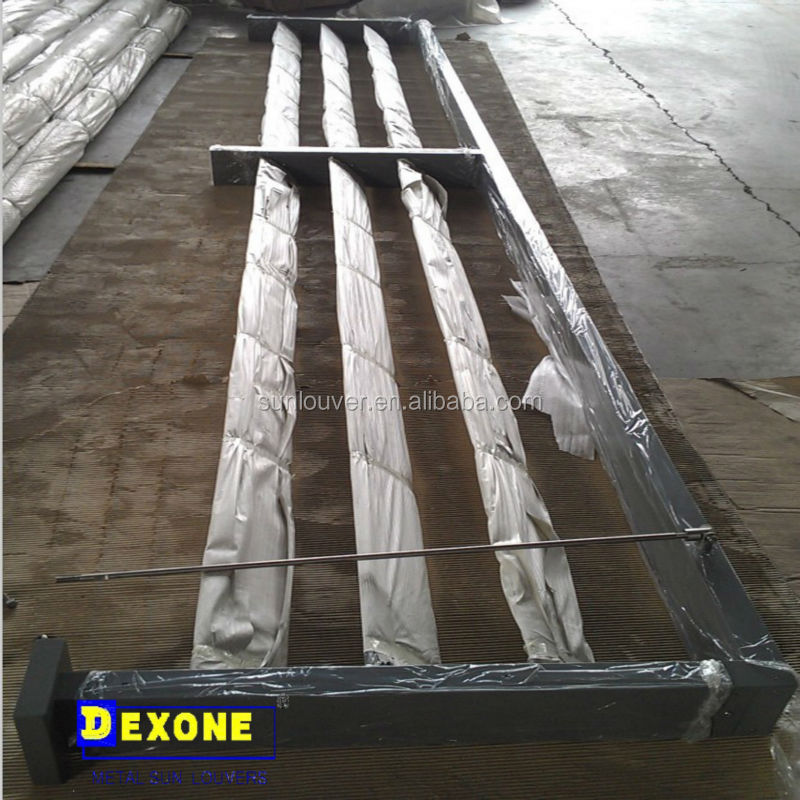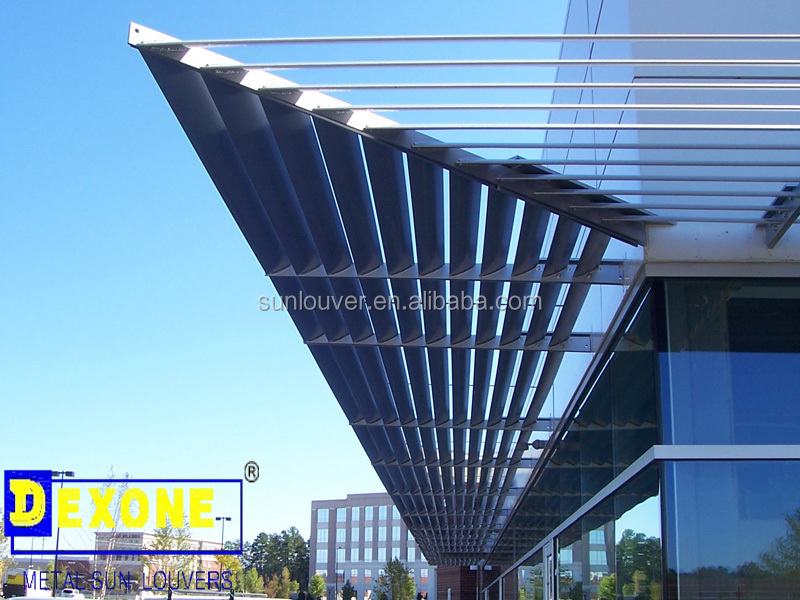 Below is our Aeroscreen aluminum C shape louver blade for sun shade aluminium louvers, it is very easy to install, high quality and low price. It is also the better choice for your buidling window.
Aeroscreen DX-AC85 aluminium louver blade details.
We offer all kinds of Aerofoil aluminium louver blade, Aerowing curved sun shade louver, Aerobrise louver blade, Celoscreen louver, Box louvers, Aeroscreen aluminum louver blade, Aluminum sun louvers in different pattern, size, and color.
DX-AC85 aluminum aluminum canopy installation details
Aluminum louver Advantages:
Protect from the strong sun light

Heat insulation

Easy installation

Low maintenance cost

Long life

Up grade the building
Aluminum louver Application:
Government building

Air port, Hotel

Exhibition hall

Commercial building
Dexone AC85 Aeroscreen aluminum louver are made of 0.5-0.9mm thickness aluminum C strip panel, with kinds of carrier, for example, 25V/90V/45V/66V carriers, many different degree carriers in order to meet your project decoration and sunshade requirements.
DEXONE AC85 can be installed by horizontal or vertical type, also can be used by ceiling tile.
More than other aluminum louver, please click it and contact us to get more details.
DEXONE aluminum perforated sunshade louver, it is curved, perforated, to reduce the sunlight, heat.
DEXONE aluminum louver, it is very easy to install, high quality, lower price.
DX-CZ132, DX-CZ95, DX-AC85, DX-CR160
Aerofoil aluminum extrusion blade, can installed by horizontal, vertical, sunshade.