Detail Specification

Type

Width
(mm)

Gram weight
(G/m²)

Melting Range
(°C)

Press condition

Press time
(s)

Press Temp
(°C)

Press
(Kgf/m²)

PA

ZPMA-web001

9-1650

10-120

115-125

15-20

130-140

0.3-0.5

ZPMA-web003

9-1650

10-120

105-110

15-20

110-115

0.3-0.5

ZPMA-web004

9-1650

10-120

125-135

15-20

135-160

0.3-0.5

ZPMA-WP001

9-1120

10-35

115-125

15-20

130-140

0.3-0.5

ZPMA-WP003

9-1120

10-35

105-110

15-20

110-115

0.3-0.5
Application:
1,Garment and hometextile
2,Automotive interior
3,leather: shoes,gloves,hats,etc
4,waterproof zipper
5,.clothing accessories
6,furniture
7,curtain,carpet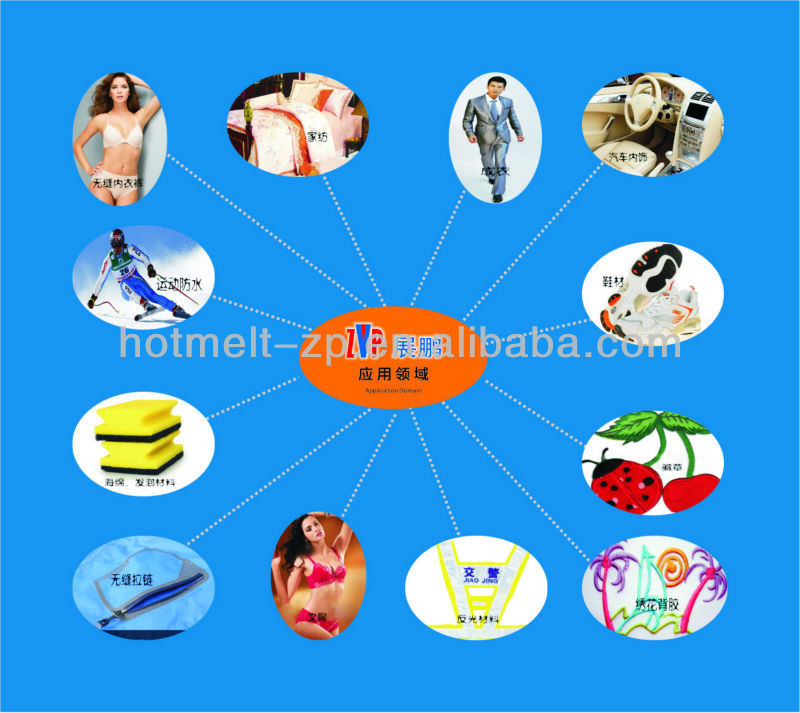 Feature
1:Good bonding
2:Excellent wash resistance for 40 degree temperature
3:Soft hand and breathable
4:Good dry cleaning
5:Easy operation-by iron at home or lamination machine
6:With OEKO test
7:Double sided
How to use:By using lamination machine or iron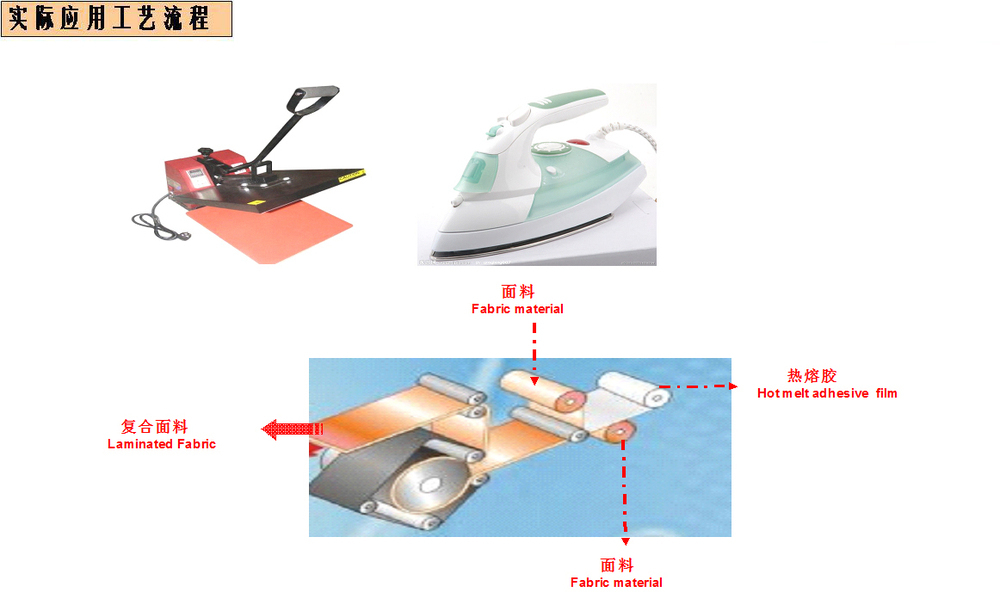 Working procedure:Hot melt adhesive web -web shape, with double sided adhesive function, with good breathable ability, high stickiness, easy operation, you just need to put the tape in the middle of the two fabric of which you need to be bond. By hot melt method,(suitable temperature, pressure, time) then you can finish the bonding procedure. The quality of the fabric is stable after lamination, the tape will not infiltrate out, without bubble, and the fabric can keep breathable fabric, soft hand, with good wash resistance, good dry cleaning. It s a good eco-friendly web, without any harmful to your body.
Company brief introduction
Z&P hot melt adhesive web&film co.,ltd. was established in 1997,we are specilized in double side adhesive web/film/net for more than 15 years.We have full range material,including PA,PES,TPU,EVA,PO.Our products
have been widely used in worldwide by our efforts.The main reasons are as following.
1:Professional R&D capability to develop and analysis each material customers need to bond to assure the most suitable products to customer place.
2:Strictly quality control system,we have QC to check each lots to assure customers can get good quality products.
3:Excellents sales service on line everytime to reply to each customers at the first time
4:Various prodcuts and favorable price to help customer win the market as we are manufacturer,the direct source.
Warmly welcome each customer from worldwide
Why choose us
1:We are manufacturer with professional team,including R&D,sales service, advanced foreign equipments.
2:Prodcut ability are better than others after testing.Such as,wash resistance,dry cleaning,bonding ability.
3:We have new item into development,all are by our R&D person,not copy from others.
4:OEM and ODM both workable for us.
5:One hour to shanghai Port
6:Free sample provided