JMDM stable and reliable 3d 4d 5d 6d home theater with Sony helmet, mobile cinema
Jingmin Digital company JMDM-DR01 drift&rotary universal simulation electric platform not only has common 6 degree of freedom movement, but also has unique the horizontal drift function both on left,right,and front,back,infinite directions 360 degree rotation function. It can simulate all sorts of rich diversity of action scenes, and it is so far a revolutionary truly universal dynamic simulation platform in the dynamic industry .
1. It can combine with the most advanced head mounted 3D display, equivalent to watch a 750 screen size from 20 meters away. It allows viewer to enjoy strong immersive sense of being personally on the scene and super synchronous audio-visual and dynamic experience, which is far more than the traditional 5D dynamic theater feeling.
2. Mini cinema inch which consists of drift&rotary universal electric platform and a head mounted 3D display can save more space than the traditional dynamic theater and has a stronger sense of being in the scene, and has vivid, stimulating and funny feelings!
3. It also supports the steering wheel for driving simulation, flight, racing game. Comparing with the JMDM-GFAIO 8D game driving machine (we launched last year ) , it has more thrilling and wonderful experience and less size.
4,It is suitable for various high-grade cinema, sphere screen cinema, places of recreation, interactive racing game, real scenery adventures + interactive dynamic simulation amusement items, all kinds of virtual dynamic simulation applications. It brings game players super thrilling and exciting entertainment experience.
Package and shipping: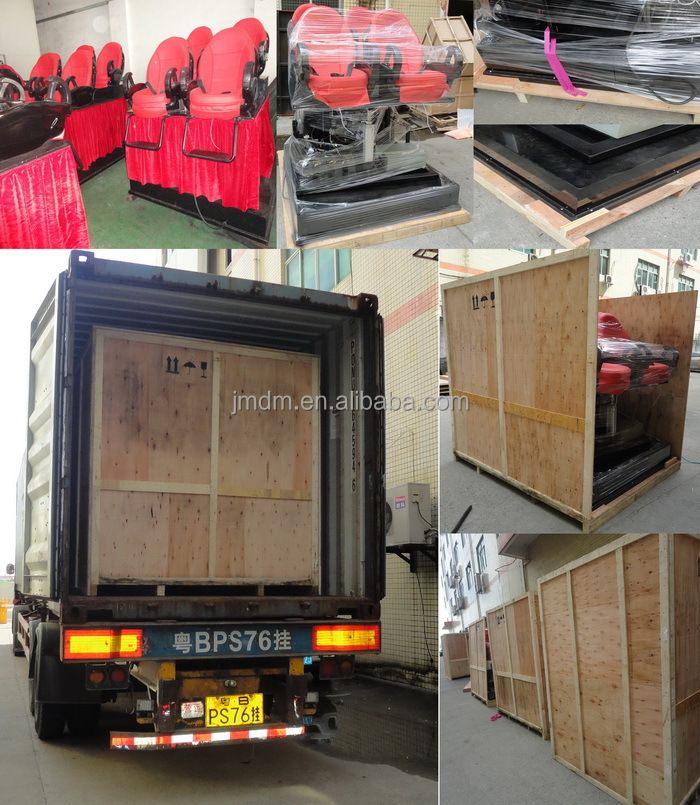 Installation and warranty:
1)We will install the whole set for you before we ship out them out and continue test the machine more than 8 hours per time, you only need connect it to the power supply after you receive the machine.
2)If you need our engineer double test the machine in your place,our engineer can go to you place
3)Welcome your engineers visit our factory and accept the free training
4)We can provide you one year free warranty and three years online support
Income:
Our company: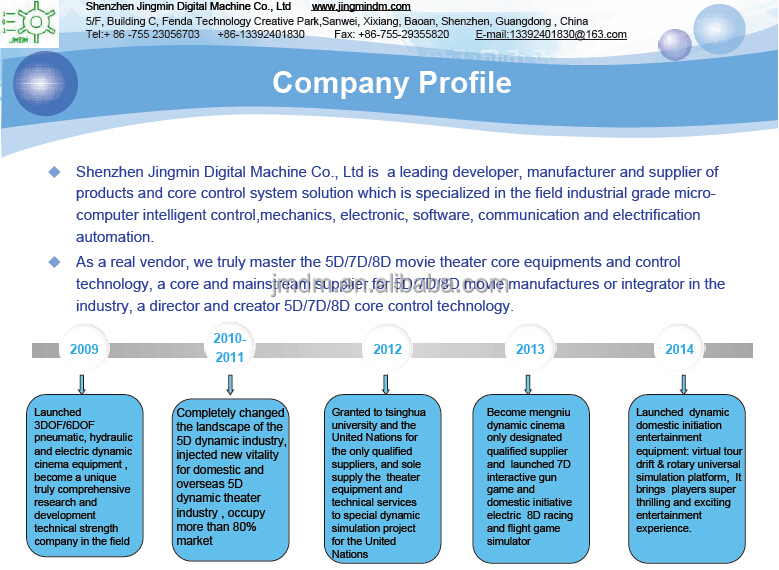 Parts of projects: