PUREEASY's shower filter with new filtration media-NMC (Nano-metal clusters water purification media, 10 times water purification efficiency of KDF55) can remove free chlorine, heavy metal ions, organics and contaminants. Negative ions and far infrared rays from tourmaline ceramic ball can activate the water. The healthy water through PUREEASY's kdf shower filter restores natural softness to hair, scalp and skin.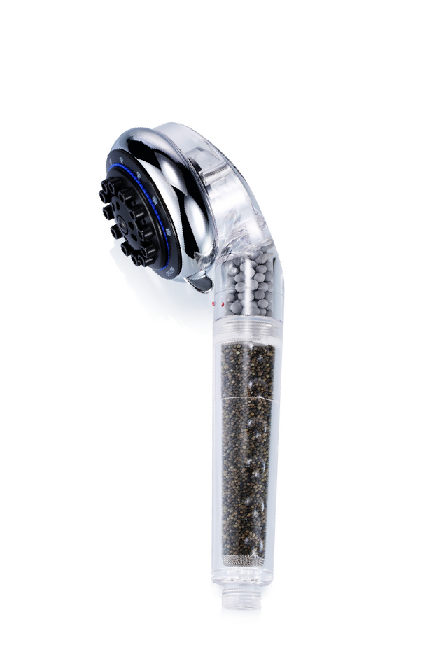 · Pureeasy shower filter can protect your hair and skin from the damaging effects of chlorine;
· Helps to protect against toxic chemicals found in tap water which may be absorbed through the skin;
· Keeps your hair looking and feeling healthy;
· The portable shower filter is a necessity for anyone who cares about their hair, skin;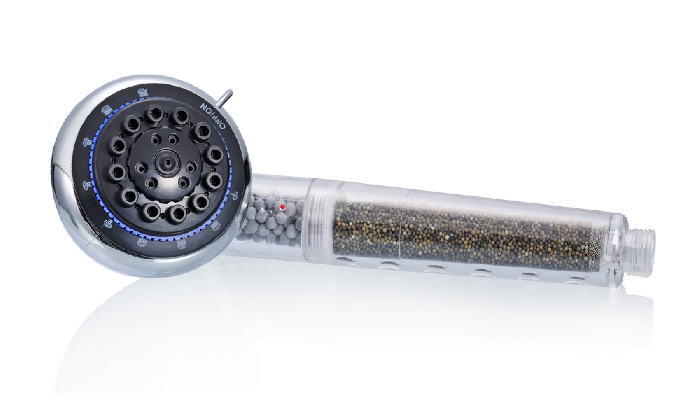 Output: 4-6L/min
Capacity: Approx. 20,000 liters (depending on water condition)
Working Pressure: 0.1~0.4MPa (1-4 bar / 14.5psi-58psi)
Operating Temperature range: 4℃~85℃
Weight: Approx. 395g
Dimensions: Head diameter: φ84mm, handle length:180mm
Shower filter material: Tourmaline Ceramic, Nano-metal clusters (NMC) media, Plastic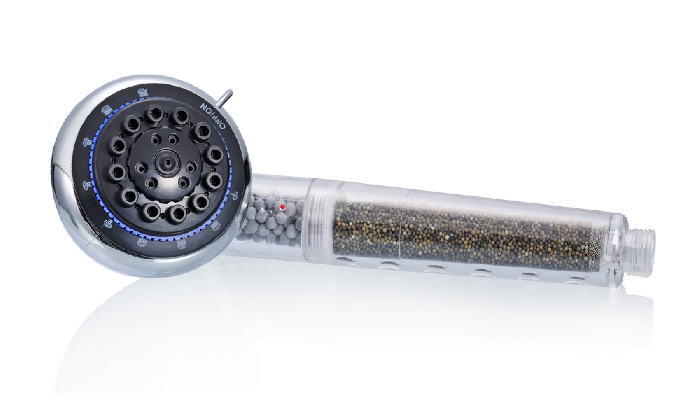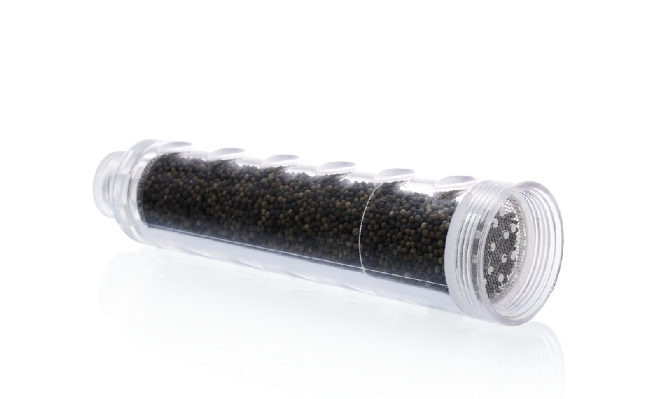 · Pureeasy shower filter can efficiently remove residual chlorine, disinfection, rusts, worms, algae,other suspended contaminants and odors.
· Micro-organisms growth and reproduction can be inhibited and eliminated.
· Efficiently removes soluble heavy metal ions in water such as Pb2+, Cd2+, Cr6+, As3+, etc.
. The portable hower head filter can be installed easily
The standard package of pureeasy kdf shower filter SF111