About HY Co.

HY are manufacturer and exporter in China.
We could produce you tricone bits, pdc bits, reamer bits and other drilling tools with all kinds ofsize.
For special size hole opener, we could make it according to your detail demands.
About Reamer bit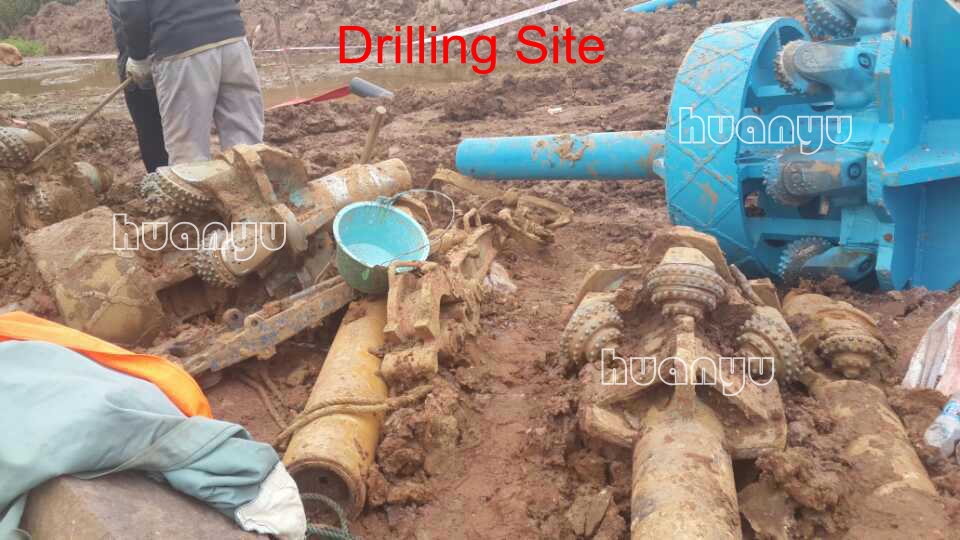 1.Cutting Structure
The durability of premium tungsten carbide inserts is improved with new formulas and new techniques for insert bit.
2.Gauge Structure
Multiple gauge protection with gauge trimmers on heel and gauge inserts on the gauge surface of the cone, tungsten carbide inserts and hardfacing on the shirttail increases gauge holding capability and bearing life.
3.Bearing Structure
High precision bearing with two thrust faces. Balls lock the cone.Hardface heard bearing surface. Cone bearing inlaid with friction-reducing alloy and then silver-plated. Abrasion resistance and seizure resistance of the bearing are improved and suitable for high rotary speed.
4.Seal and Lubrication
The advanced metal seal package consists of two metal seats and two elastic energizers. Compressed energizers ensure good contact being kept on two sealing surfaces of metal rings by elastic force, and achieve the bearing seal. In the drilling, metal seal are relatively dynamic, and the energizers are static. This will improve the reliability and durability of bearing seal. The pressure compensator system and advanced grease can greatly increase the lubricating reliability.
1. How to order the products?
Answer:
Send the inquiry with detail item description or with Model number.
If there is no packing demand we take it as sea-way packing.
If possible please attach one reference picture to avoid any misunderstanding or any links from our website forwe get a better understanding.
2. About lead time and shipping time?
Answer :
The lead time depend on quantity of order. Usually shipped by sea, small order or urgent order we can send you by air after received your agreement.
According the distance from china to your port, usually from China to European about 25 days. To West of American 20 days.
3.Can I expect a quality products?
Answer :
Yes. All our activities are accredited to ISO 9001:2008 and API, both in products and services, at the same time, mature production technology ensuring the quality satisfy international request.
4.Plz add these informations in you inquiry
1,bits size
2,bits IADC CODE
3,layer information
4,bits quantity