Expoterd Poland vacuum solar collector with copper heat pipe
Model: OS-HPB-15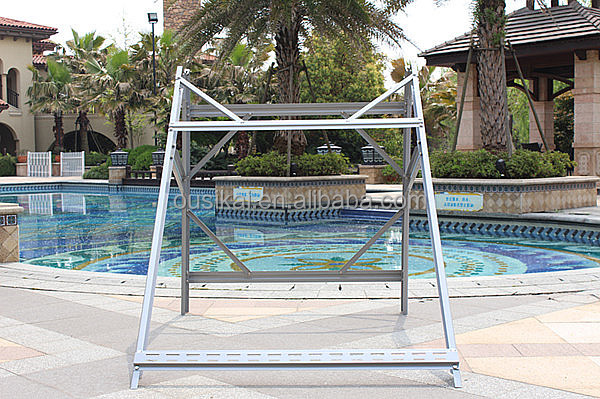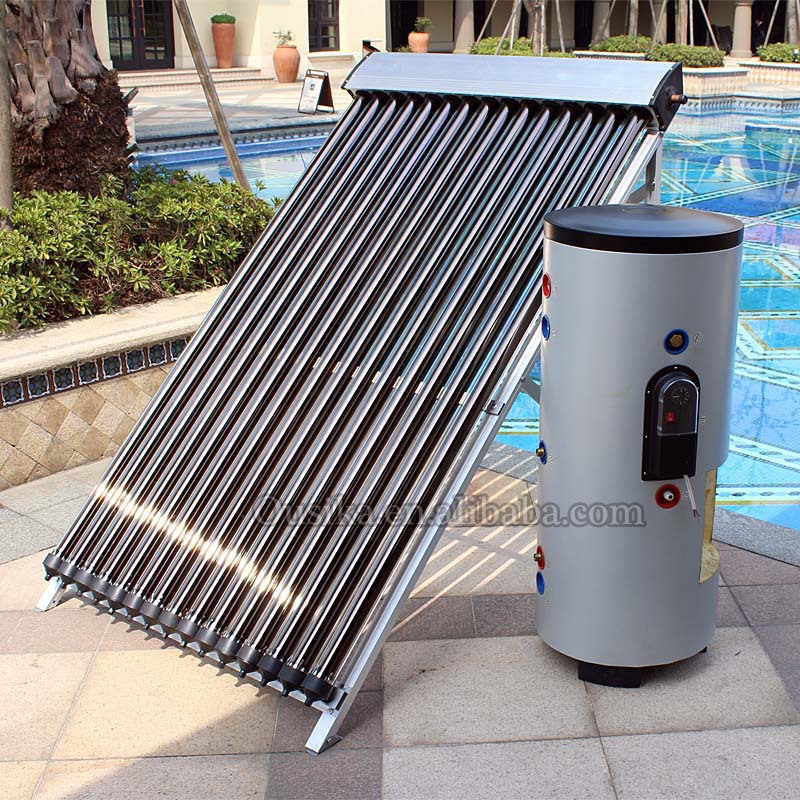 SOLAR WATER HEATER COLLECTOR:
1) Aluminum silicate which resist high temperature up to 1000 degree C.
2) New patent for clip system which easy to insert and secure without soap foam.
3) Looks more stylish, stronger and nicer.
4) Installation is much faster, free maintenance.
5) Suitable for mains pressure water (up to 16 bar);
6) The silver coated of the glass is visible, so easy to inspect if the tube has lost vacuum.
7) Aluminum frame;
8) There is no accumulation of water so no broken tubes due to frost
9) No deterioration with years, since it is aluminum, not plastic. So no substitution.
10) Clip is easy to take out for tube replacement. Used clip can be used again.
SOLAR WATER HEATER COLLECTOR WORKING PRINCIPLE:
1.Solar absorption: solar radiation is absorbed by the solar tubes and converted into heat.
2.Solar heat transfer: heat pipes conduct the heat from within the solar tube up to the
header pipe
3. Solar energy storage: water is circulated through the header, via intermittent pump
cycling.Each time the water circulates through the header, the temperatures is raised
by 5-10C. Throughout the day, the water in the tank is gradually heated.
Catalogue of solar collector:
Model

Tube specification

Tube

quantity

Packing

size(CBM)

Loading quantity(Sets)

20'GP

40'GP

40'HQ

OS-HPB-10

58*1800

10

0.170

171

347

406

OS-HPB-15

58*1800

15

0.230

126

257

300

OS-HPB-18

58*1800

18

0.260

111

227

265

OS-HPB-20

58*1800

20

0.290

97

200

234

OS-HPB-25

58*1800

25

0.340

82

171

200

OS-HPB-30

58*1800

30

0.420

67

138

162
1. Heat pipe: Red copper, anti-freezing ≥ -35 ℃ 0.6mm thickness heat pipe
2. Manifold: Red copper Dia22mm thickness 2mm
3. Glass tube dimensions: 58*1800mm
4. Bracket: 2.0 mm thickness aluminum alloy
5. Coating of vacuum tube: QB-AL-CU-SS-58-1800
6. Max pressure: 1MPa
7. Operating fluid pressure (MPa): 0.6
8. Max. service temperature (degree): 95
9. Max. stagnation temperature (degree): 200
10. Distance from tube to tube (mm): 75
11. Flow range recommendation (l/m2h): 50-150
12. Insulation thickness (mm): 40
13. Collector angle (degree): from 0,25,38,45
Contact information
Coco Qian
Position:Sale Manager
Mobile phone:+86-15957333909
Tel: +86-573-87873198
Skype:qian.coco
Weichat:+86-15957333909
Website: http://ousikai.en.alibaba.com/