indoor skylight folding wave skylight / roller blind with tubular motor / motorized roman blind
Welcome to visit NOVO sun-shading Technique Co.Ltd ,any requirement,pls contact Ms sophie !
contact : Ms Lee skype: gznovo5
Product information
tubular curtain motor
N16 skylight motor model
motor can be used with the skylight track based on the requirement.
with one-way open & two way open mode
choose the mode based on the requirement, can one-way open &two way open mode.
can adopt one motor drive two or few blind mode
reoller carrier
originate product patent technogogy
N09 product size:
motorized curtain track
automatic single and double open skylight / skylight window curtains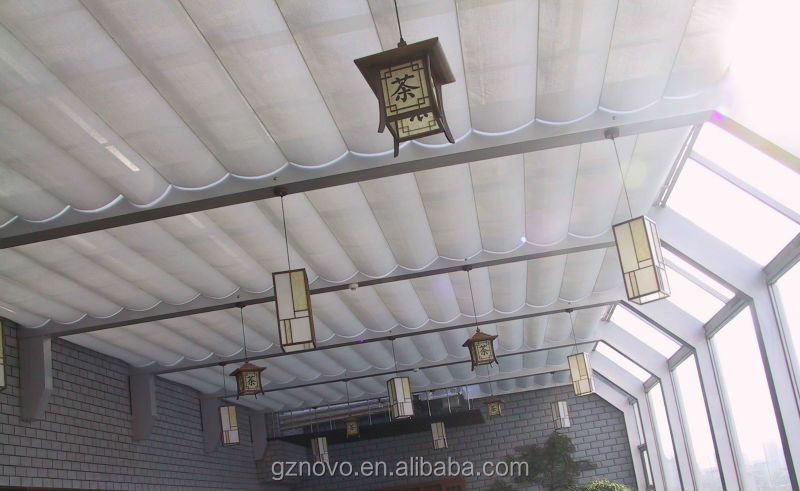 Curtain motor parameter:
| | |
| --- | --- |
| Torque | 1N.m / 2N.m |
| Power | 50W / 80W |
| Speed | 20cm/s |
| Access voltage | 200-230V |
| Working voltage | 220V |
| Current Maximum | 230mA / 360mA |
| Straight rail Maximum Length | 12m |
| Motor weight | 1 kg |
| Compatible smart home | RS232 / RS485 /Dry contacr / strong current |
1.with one way and two way open mode
2.can adopt straight and arc track
3.More smoothly and quiter during the curtian operation with the rolelr carrier
4.motor can be used with skylight based on the requirement Roman skylight or the honey comb skylight with only one motor
Folding Roof Blinds System

The fabric is water wavelike as open and folds together as close up. The system is drived by the steel wire or strap and supplied power by high quality AC asynchronous or synchronous motor.

The system has the characteristics of steady, low noise and flexible operation etc and is suitable for the building sunshade of civil and middle or small public place.

Folding Roof Blinds

System:

Double tracks and run in level

Dynamic:

double output motor to make sure the track operation in same speed and ensure the roof blinds synchronous open and close.

Driving Mode:

Tracked driving

Fabric Choise:

Standard and sunscreen fabric

Open and close model:

single open, double open

Control Method:

Outlay wireless controller, wireless remote control is adopted, also manual and intelligent control also could be realized.

Effect:

The fabirc looks average wave as the roof blinds spread totally.

Application: Medium or small sunshade place. It is widely used in civil and commertial place such as the Residences, flower stand,glass house, coffee palace etc. It could be used to adjust the sunlight and sun shading, smooth the indoor daylight, keep the house's
Regarding the remote control: electric curtain opener
| | |
| --- | --- |
| Power supply | 3 V battery |
| Transmitting frequency | 868 MHz |
| Transmitting power | 10 mW |
| Protection class | IP40 |
| Working temerature | -20°C~+60°C |
| Effective range | 200 m outdoor; 30 m concrete wall |
Easy to install/ electric curtain
Other accessories for N09 Motorized curtain system: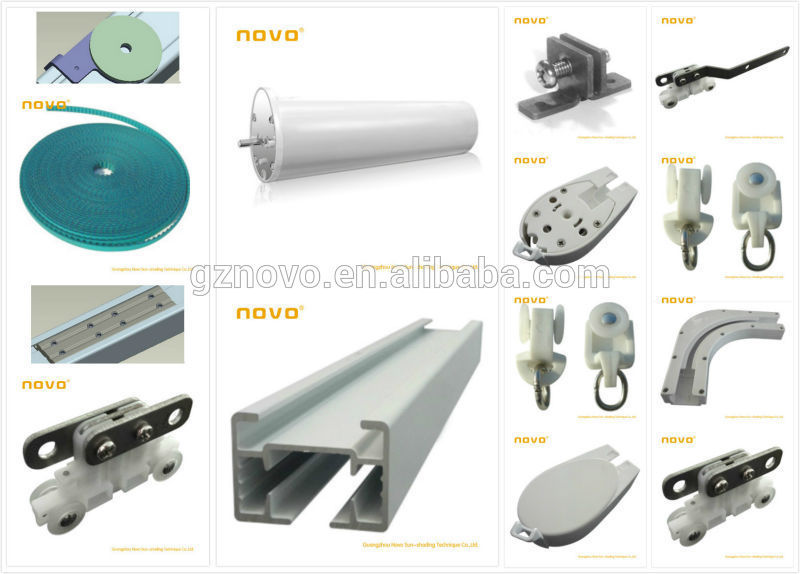 Installation parameter: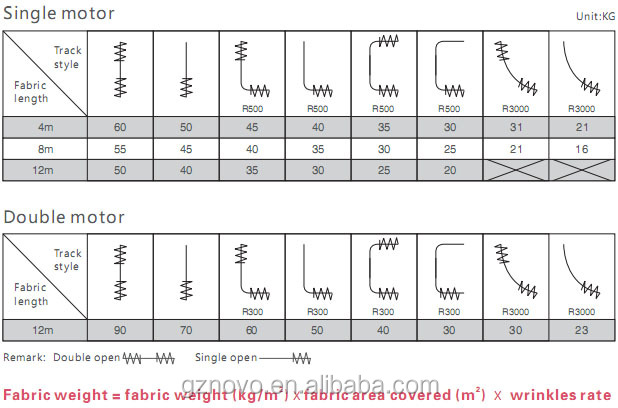 curtain motor Application in home decor and hotel: motorized stage curtains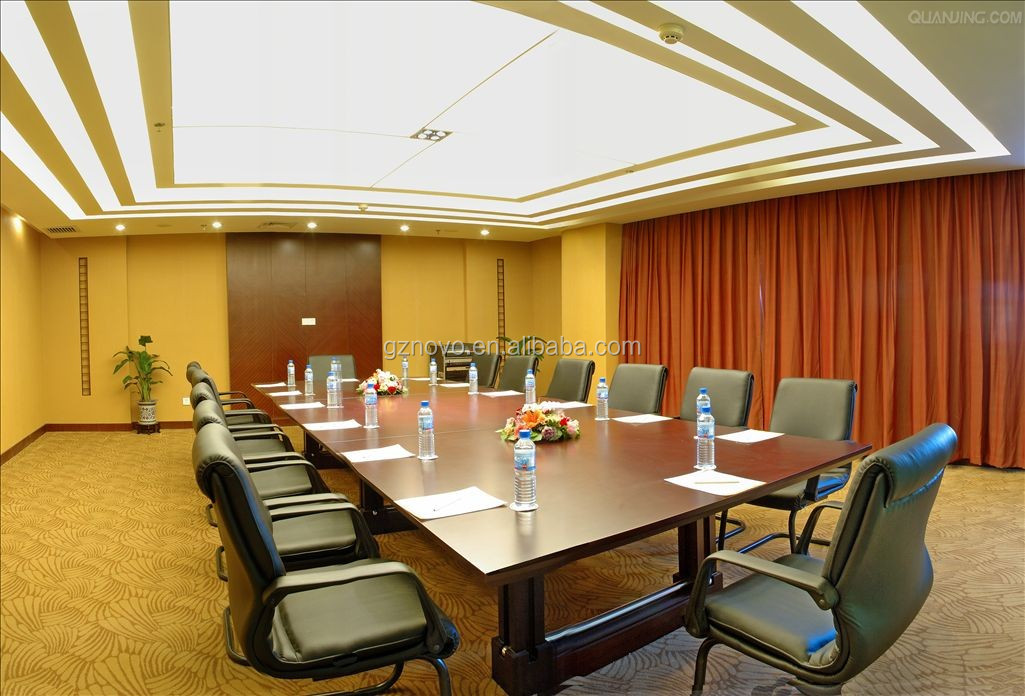 why choose us
1. we supply sample test for your clients , and all goods will be sent out within 1day or 2 day after receiving payment , sample fee will be returned after placing order .
2. our factory have a steady stock ,it is garantee for the delivery date and our agents
3. our clients have right to test our new product for free ,and we will give special discount to our regular customers .
4. all of our product are brand new and part of our goods have independent intellectual property rights.
5. we supply curtain motor ,venetian motor ,tubular motor and full set of accessories .