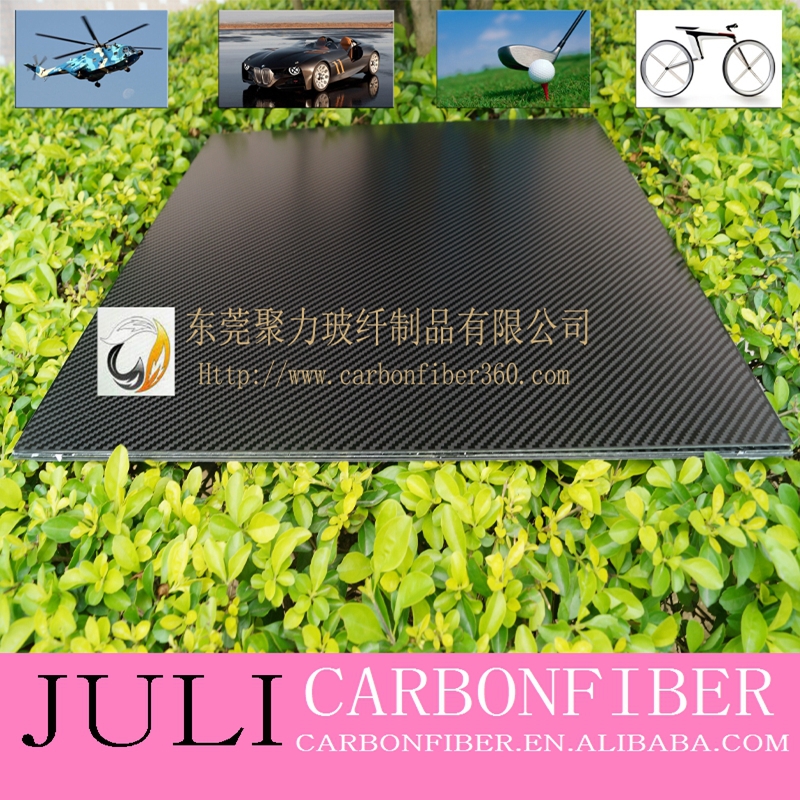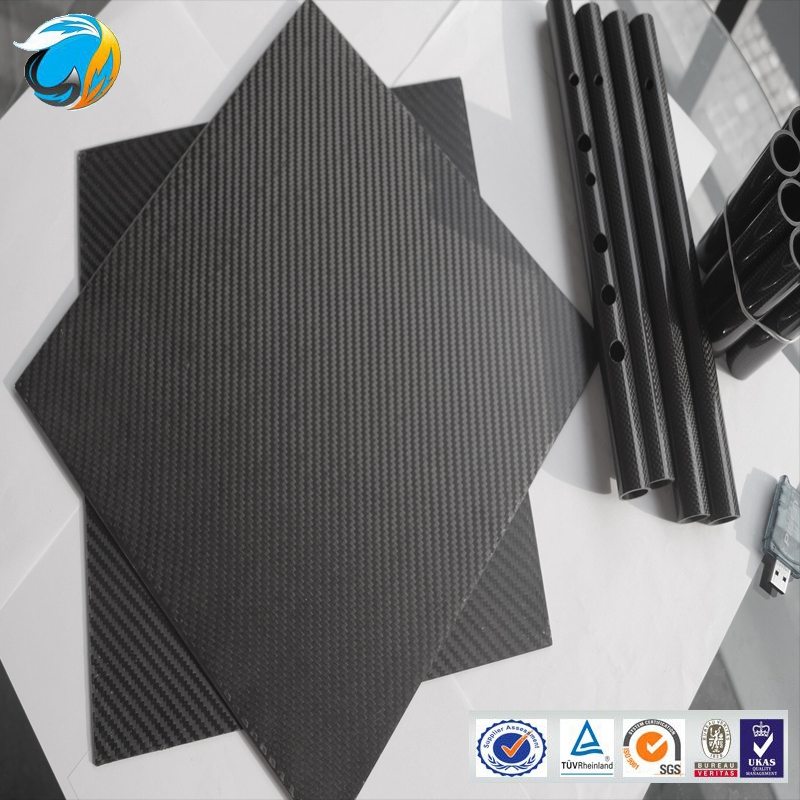 carbon fiber factory sheet price, sheet carbon fiber reinforced plastic
♦ our carbon fiber sheet product is use carbon fiber material and it has high strength, very light in weight, very flexible and solid, chemical corrosion resistant, 3k carbon fiber sheet/plate with CNC cut usually used in car, furniture, model, helicopter,plane, electrical product, etc

And most of all, we accepted customized.
♦ ISO9001:2008, SGS,REACH
♦ Integrity management,obtaining BV certification.
♦ Offer testing report , Timely delivery
♦ Factory directly offer,competitive price

♦ carbon fiber customized tube , customized 3k carbon tube
♦ AA quality twill finish 3k carbon fiber and various type of rods
Carbon Fiber Plate/ Laminate Sheets

Diameter ( mm )

Diameter ( inch )

Thickness

Width

Length

Thickness

Width

Length

0.5

450

500

.019

17.7

19.7

1.0

450

500

.039

17.7

19.7

1.5

450

500

.059

17.7

19.7

2.0

450

500

.078

17.7

19.7

2.5

450

500

.098

17.7

19.7

3.0

450

500

.118

17.7

19.7

4.0

450

500

.157

17.7

19.7
Description

Carbon fiber sheets can be used to replace or substitute aluminium or steel

plates in a wide range ,3k carbon fiber sheet has extremely high strength, light

weight, widely used for model helicopter parts and other areas ,and its thickness

range from 0.2mm to 50mm, customized thicknesses and sizes are available.

%carbon fiber

100%carbon fiber, 50% carbon fiber mixed with 50%fiberglass , etc

Patterns

1K,1.5K,3K,6K,12K, other special weave patterns

Weave

plain,twill,one-way cloth

Thickness

0.2mm-20mm(common size 1.0mm,1.5mm,2.5mm,3.0mm)

Dimensions

400mm*500mm,500mm*500mm,500mm*600mm,450mm*500mm........

Finish

High glossy or matte in both sides.

Application

1.Carbon fiber sheet is widely used in all kinds of metal accessories,

leather goods, pens, notebooks, jewelry, furniture and other surface decoration.
2.High-end sports equipment and surface decoration
3. Industrial automation and robotics
4. Aerospace,RC hobby parts

5.Manufacture fixtures and tooling

Regular Sizes

400*500mm,500*500mm, 550*550mm , 500*600mm ,200*300mm,250*400mm ,

200*250mm

Tolerance

±0.1mm

Lines

3K Plain Weave , 3K Twill Weave, Glossy Finish , Matte Finish

Advantages

1.ISO9001:2008, SGS,REACH

2.Integrity management,obtaining BV certification.

3.Offer testing report , Timely delivery

4.offer processing service :punched, drilled, sawed, sheared.

5.Factory directly offer,competitive price

Performance

Low density,just 1.5,one fifth of metal,but fiberglass is 1.95.

High temperature high pressure resistance,over 150 centigrade is very safe

Good in X-ray transparency, suitable for medical equipment

Resists harmful UV ray which may damage other products

Dimensional Stability, tolerance is just 0.15mm, no eccentricity

Acid and alkali resistant, pH at 30% or less are very safe.

Good machinability, can be punched, drilled, sawed, sheared.

Excellent in rigidity

Long life, 50 years more

Environmentally Safe




Dongguan Juli FRP Products Co., Ltd. is an leading producer of FRP products in China, manufacturing quality fiber-reinforced polymer/plastic (FRP) products, through pultrusion, pullwinding and roll-wrapping processses. located in the southeast of Dongguan city, our factory is only 48 kilometers from Shenzhen BaoAn Airport and barely more than 50 kilometers from Shenzhen Yantian Port.
Although the company has just set up soon, but the company founder (Mr. Chen Zhongyuan), and he led the team with almost 20 years of expertise and experience in the industry enjoyed a high honor and reputation.
According to customer demand, we can design different functional properties of glass fiber products, carbon fiber products, aramid fiber products and other composite materials products. The scope of products wide range of areas, including: tents, windsurfing, yachting, sports equipment, transportation, communications, electronics, model airplanes, new energy, building materials and other fields.
Create composite materials, composite materials to guide development of the industry total cohesion fiberglass's mission and values.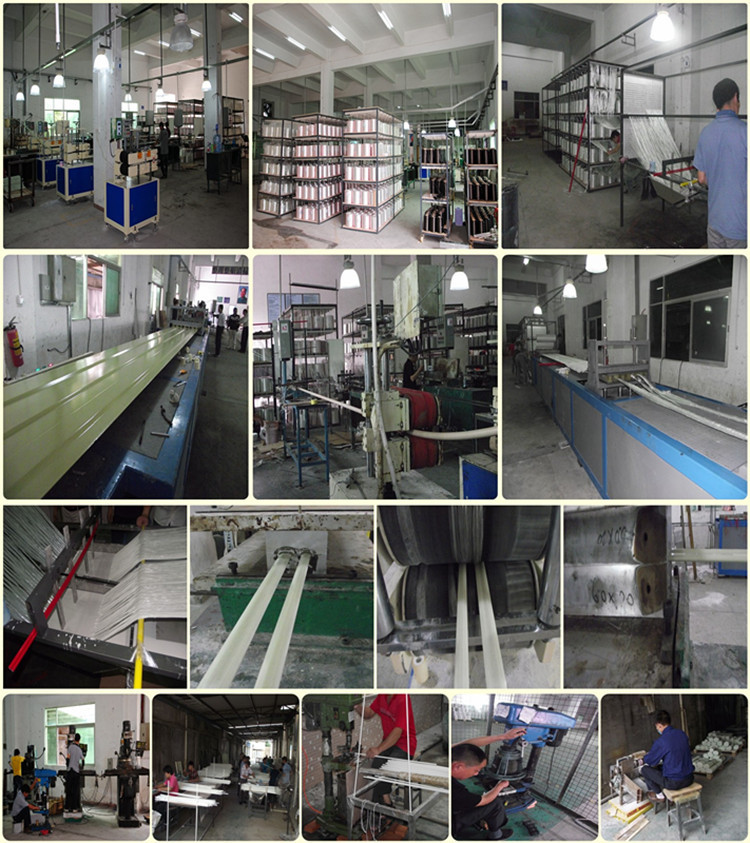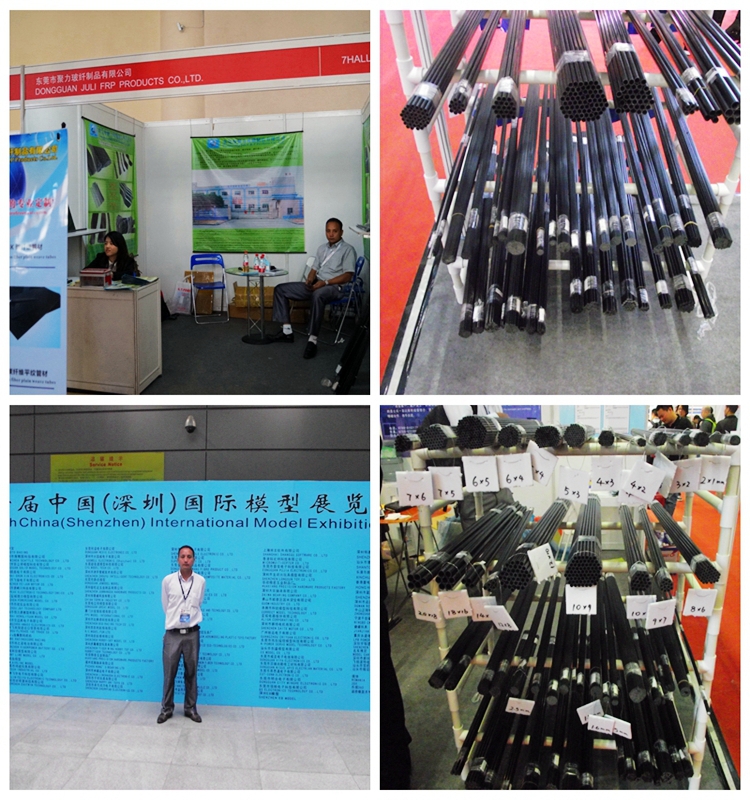 How to order
* You send us drawing or sample
* We give you a price
* You think the price is ok
* We make the sample and send it to you
* You think the sample is good then place an order and pay us 30% deposit
* We start to make the product
* When the goods is done, we deliver it to Shenzhen or Guangzhou port
* You pay us the balance after you see the B/L Copy
* Great! The whole order is done.
Q1:Can i only send you the CAD drawing or 3D drawing , and you make the sample for me to test , it's OK?
A: Yes ,we can make the product that you need based on the sketch drawing or 3D Drawing
Q2:Can I go visit your company?
A:Yes, of course! You're warmly welcome! Our company is close to Shenzhen Airport, it's about 40minites drive. If you come, please feel free to contact us. We will pick you up!
Q3: You are a factory or trade company?
A: We are a factory which located in Tangxia, Dongguan, Guangdong Province. You can see our company through the follow website. http://www.carbonfiber360.en.alibaba.com
Q4: Do you accept samples order?
A: Yes we can accept.
Q5: Can you make a confidentiality for our project ?
A: Yes of couse. We can sign a confidentiality agreement for you.
entiality agreement for you.