300L stainless steel beer brewery equipment for ale/ lager/IPA
As we all konw ,restaurant beer brewhouse is various in combination of vessels .
If you want to learn it more , please keep reading on . :-)
1.Brewhouse introduction in restaurant and hotel
Most brewhouse installation in restaurants, and hotels used microbrewery with a capacity from 200 to 1000 L daily .
some larger restaurants uses beer brewhouse with higher capacity . TBE microbreweries are installing at thecustomer's company turnkey.
To release a less than 200 L ofbeer per day is unprofitable,
so the minimum performance of our equipment is 200L.
2.Brewhouse specification
| | | | |
| --- | --- | --- | --- |
| Brewhouse Series | Volume in US Gallon | Diameter | Height |
| 10HL Brewhouse | 264 US Gallon | 1360mm | 2500mm |
3.Brewhouse Configuration
a.)Every Weld Blended and Finished to a Smooth Sanitary Finish
b.)Stainless steel brewing platform & integrated stairs or ladder with adjustable foot pads for platform leveling
c.)Stainless steel hard piping and brewhouse manifold with butterfly valves,
Sight glass and all required clamps and gaskets to hook tanks together
d.)Stainless steel steam condensation stack
e.)Fixed speed or various speed agitator and rake for efficient lautering and spend grain removing
High Efficiency multipass plate type heat exchanger with thermometer and oxygenate aeration stone port (stone not included)
f.)Control panel in stainless steel with digital control and readout to programmable optimized water temperature
g.)V-Wire False Floor Included in Mash/Lauter Tun – virtually guarantees consistent wort flow
Compact- Space Saving and flexible Brewing Configurations
h.)Available in Steam or Direct Fired
i.)Standard Thermometers and Thermawell Adapter
specially Requested Configuration
Pilot Light
VFD controlling for pumps and motors
Touch screen panel and PLC program
Semi automatic or automatic control with electronic or pneumatic buttlefly valves
Level gauge
4.Category of brewhouse
According to the various combination of vessels , the brehouse is divided into the following kinds:
2 Vessel Brewhouse
mash/lauter tun +kettle/whirlpool tun
mash/lauter/whirlpool tun+kettle tun
3 Vessel Brewhouses
Mash/Lauter Tun + Kettle + Whirlpool Tun
Mash Tun + Lauter Tun + Kettle/Whirlpool Tun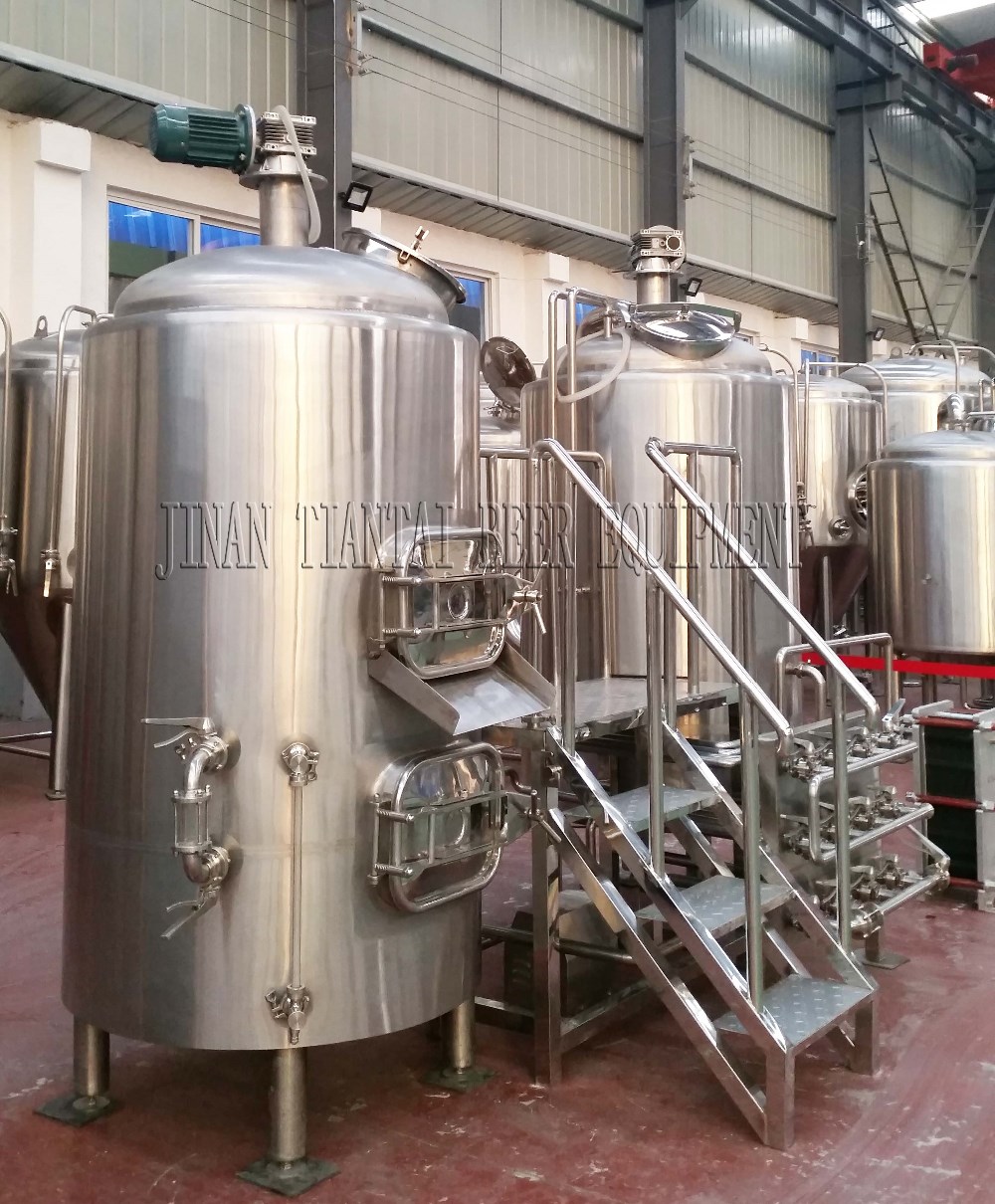 4 Vessel Brewhouses
Mash Tun + Lauter Tun + Boil Kettle + Whirlpool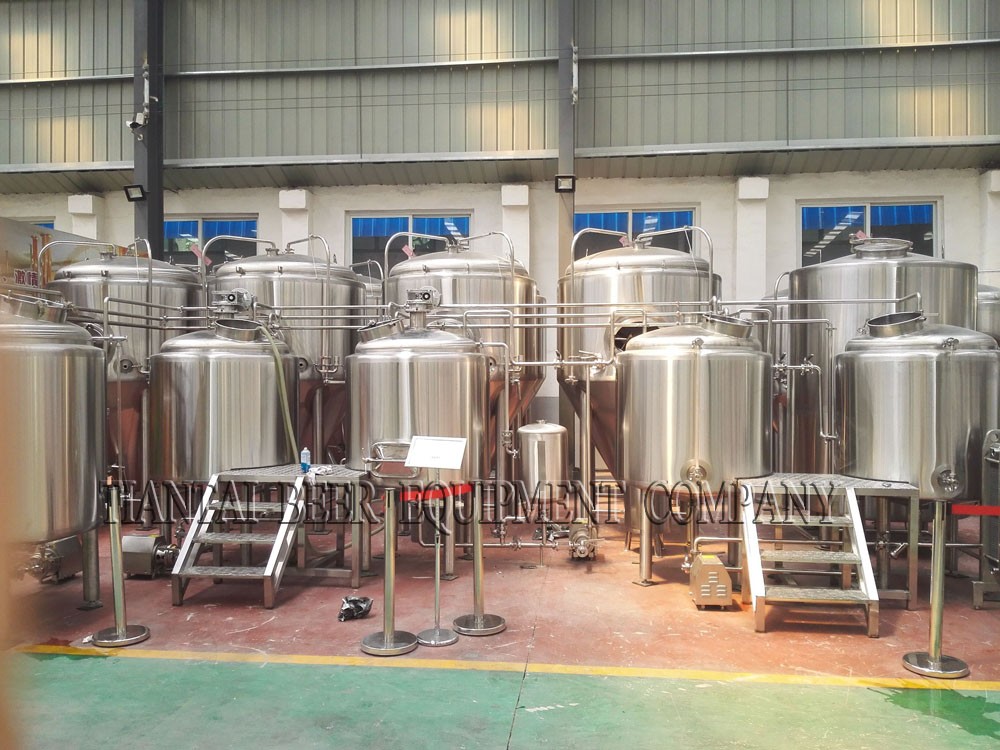 5.Why choose us:
you can enjoy our free consultation servece any time
you can let us help you plan and design your brewery project if you don't know how to do it quite well
you will be free of charge for our debugging the brewery equipment to get it work perfectly
you can decide that which port the goods will arrive at
you will be trained how to maintain and operate the brew system personally if you are not good at it
you will learn some new beer production techniques from our professional brewer
you will have our words:
Provide 36 months complete warrantee for main parts and life-time maintenance service;
The seller is responsible for the nature damage of the machinery in the warranty period except for man- made damage.
All spare parts and wearing parts are attached with the machinery for free;
6.FAQ(Frequently Asked Questions)
Q: What utilities do I need for a brewery?
Typically water, electricity and drains are needed.
In general 2 and 3 phase electricity is needed and can be 110/220/380/400/415/440 at 50/60Hz.
The size of the water connection is determined by the size of the brewery but for most projects 5.000 liter of water per hour with a pressure of 3 bar is sufficient.

For your steam boiler a natural gas connection or a tank with light oil will be needed.
Because of the temperature, steel pipe drains are preferred in a brewery and sufficient drains are always handy.

For brewery project we provide our customers with detailed requirement on the utilities and their respective location.