Solar panel operated multifunctional water sprinkler for outdoor garden
This device is applicable to outdoor gardens, orchard, nurseries etc. When the uninvited animals enter into the PIR area, it will sprinkle water through the cyclone nozzle and emit strong flash light to repel the animals.

1. Powered by Solar Energy, with 3*AA rechargeable batteries.
2. Solar panel with cardan shaft,easy to adjust directions according to different operating environment,makes it capture solar energy in longest time to assure adequate energy supply.
3. Two aluminum tubes, general water pipe, easy and convenient to install.
4. PIR sensor angle: 120°,adjustable sensitivity
5. With adjustable spray Angle and distance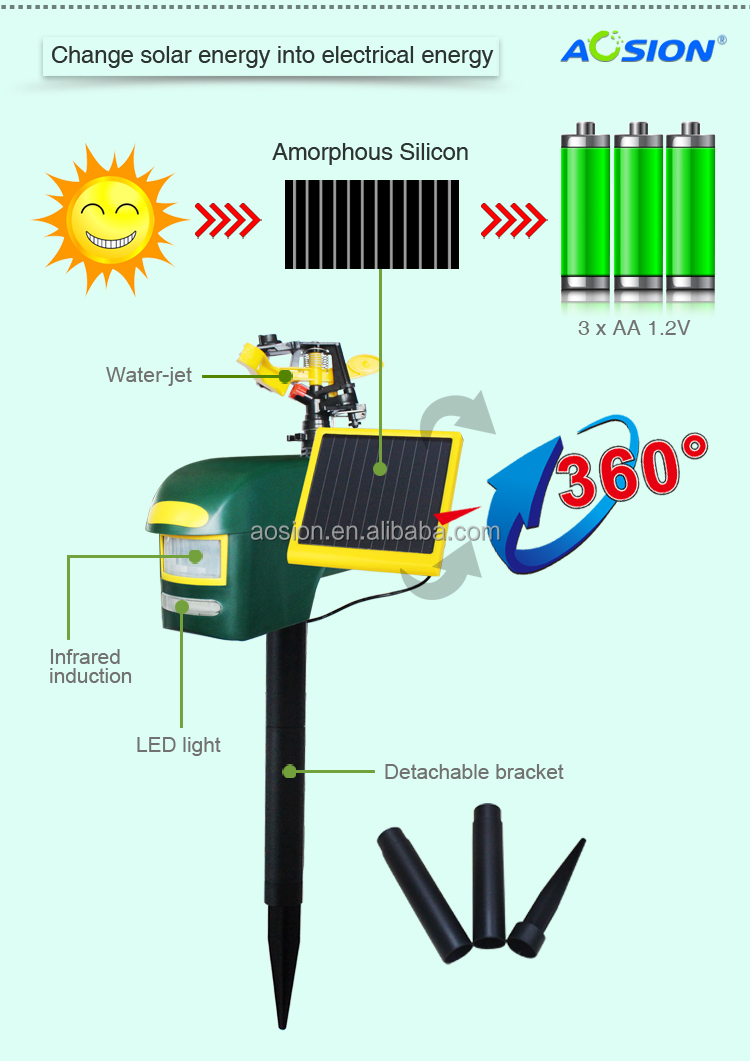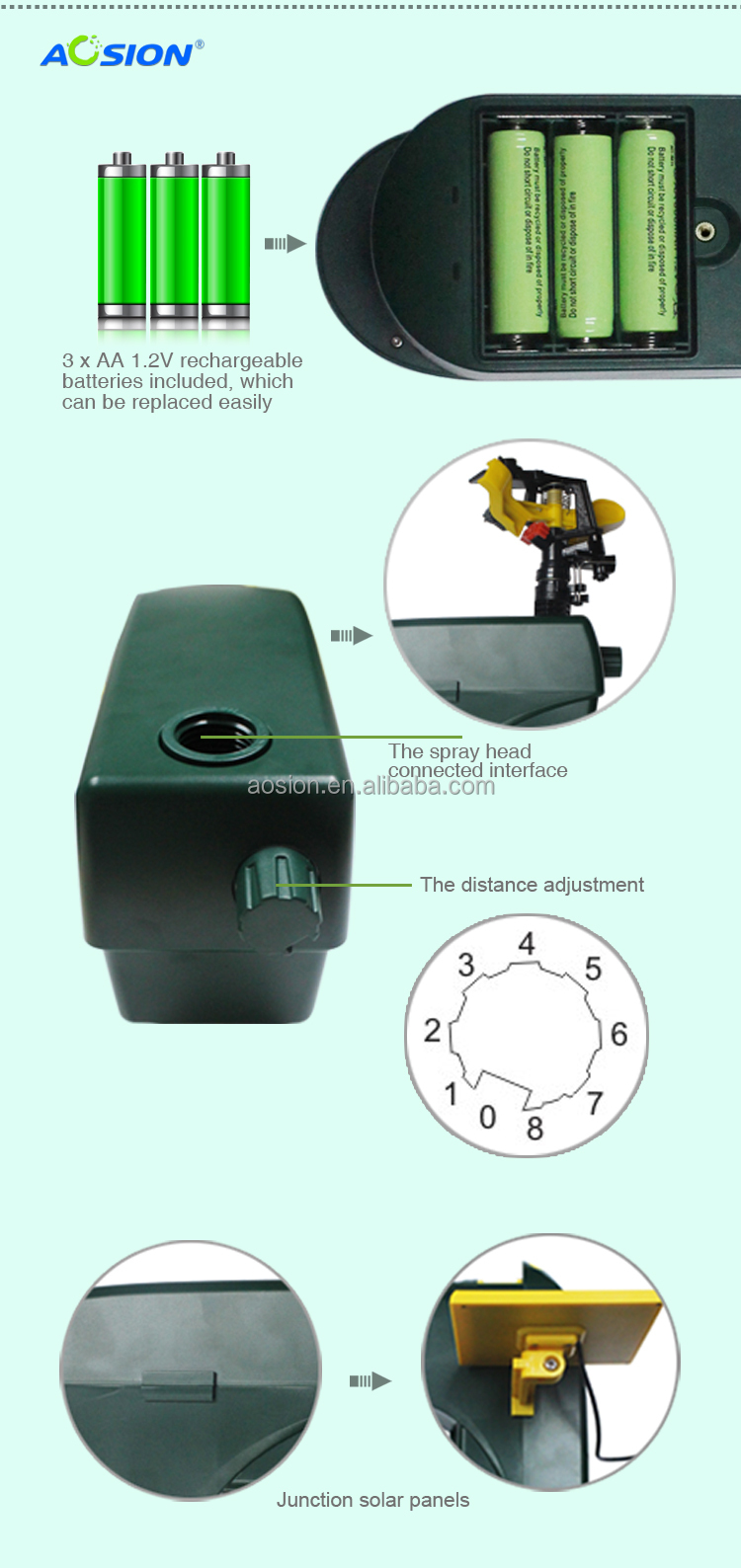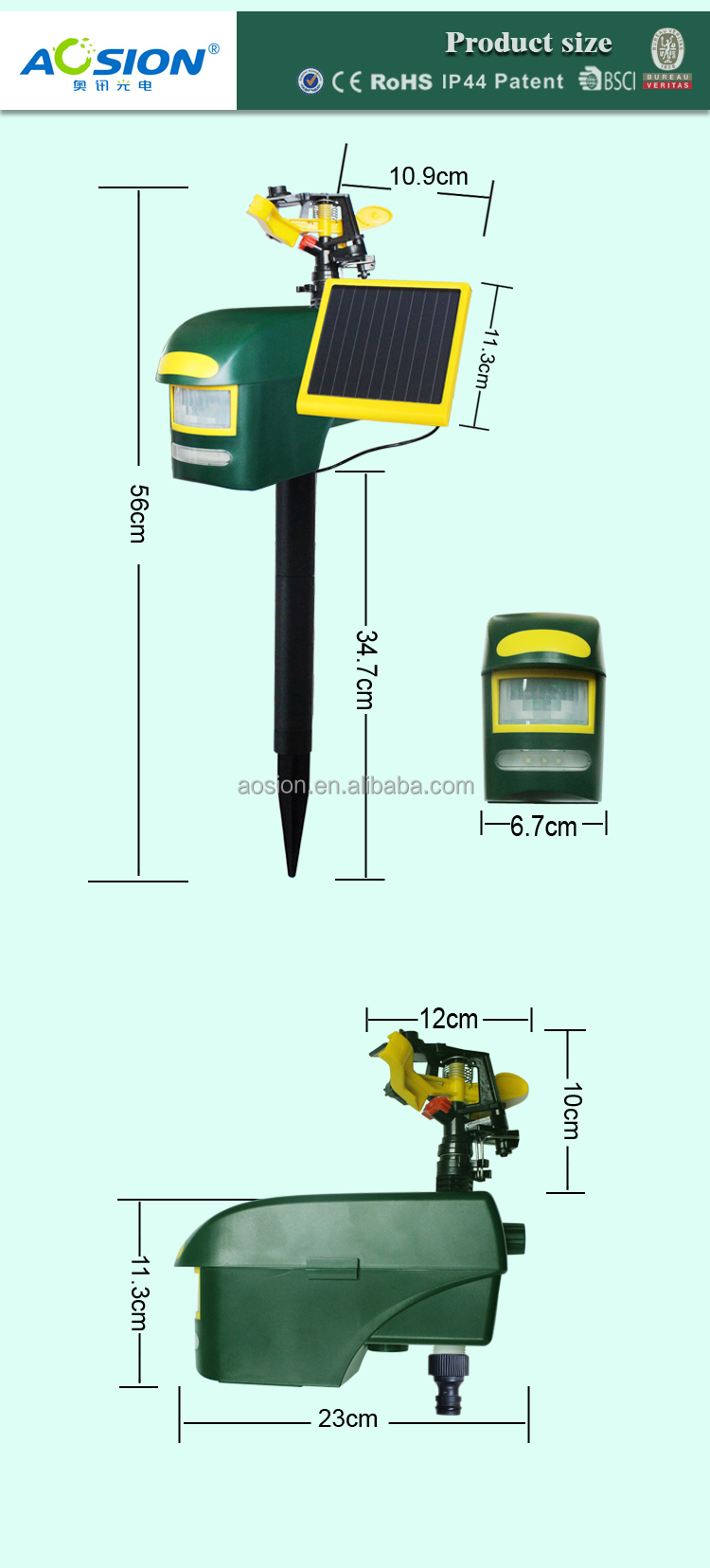 Shenzhen Aosion Photoelectricity Co., Ltd, the trademark exclusive holder of AOSION for harmful pest &
animal repeller and killer products, concentrate on R & D, manufacturing and selling this products, in orderto protect people from the pest, snakes, rats, birds, cats, dogs and other harmful animal infestations. make the people enjoying the fresh and comfortable living environment, which also have AOSION's unremitting endeavor to pursuit.
AOSION have professionals both on hardware and software R & D design team, all AOSION
'S products
are
completely
independentresearch and development , and have obtained dozens of patents.
AOSION
's products can be divided into two main categories: indoor use and outdoor use,
including:
mosquito
repeller,
mosquito killer, cockroach repeller, portable mosquito repeller, mole killer, solar snake repeller, solar animal repeller, passive infrared bird repeller, solar mosquito killer, solar mole repeller, etc.
"Honesty, Sincerity and Accomplishment" is the principle AOSION always pursue to, and AOSION's belief is: Providing suitable products and best services for customers, launched new products on AOSION
brand constantly, to meet customer's requirement.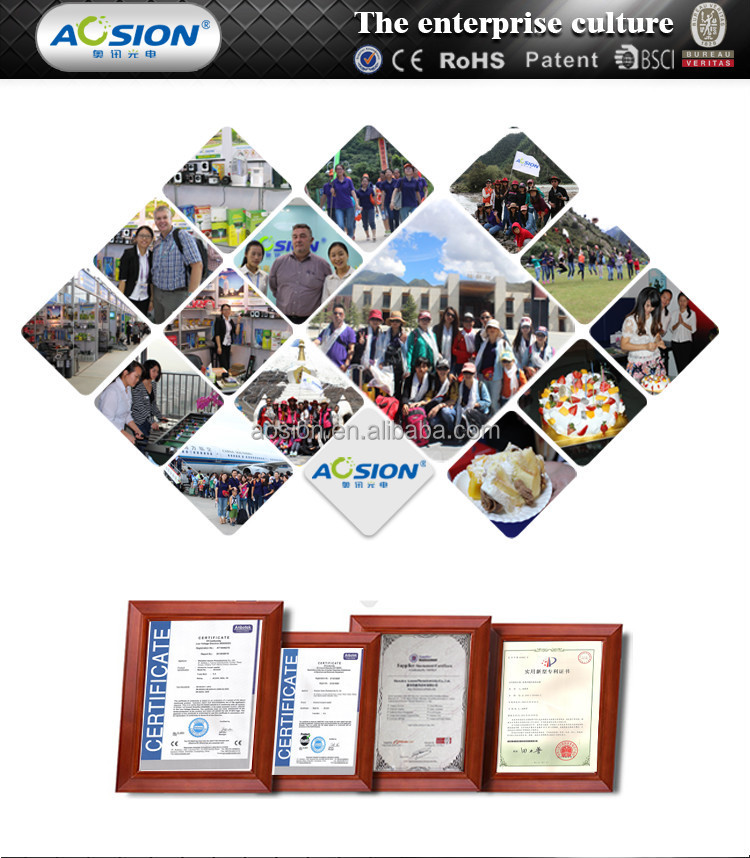 Thanks for your view!
Any problems pls feel free to contact us ^ - ^