Mobile/Whatsapp/viber :0086 183 2120 8486 or add me on Skype:sallymzhang , let's talk more!!!

SE2215 7 to 1 i
s
t
wo-component
e
xcellent
a
dhesion and
h
eat
-
resistance
s
olvent-free
r
oom
t
emperature
c
urable Epoxy Potting Sealant
Use
It is suitable for electric tools and high thermal conductivity packaging protection product requirements
in automotive electronics.
Features
1. Excellent adhesion, resistance to cracking
2. Good toughness, high hardness
3. Excellent electrical insulation properties, stability
4. High thermal conductivity, low thermal expansion coefficient
5. Higher Tg, can be used in the 150 °C -180 °C long-term
6. Good waterproof, moisture resistance, low water absorption
7. Flame retardant grade up to UL94 V-1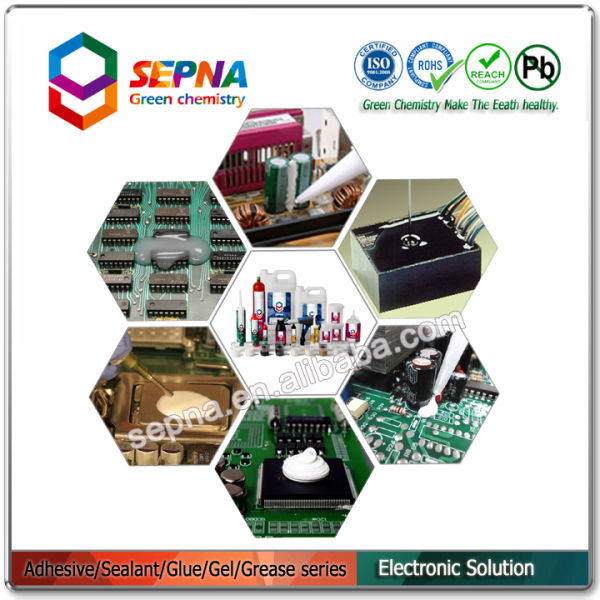 TDS
Properties before curing

Part

SE2215 A

SE2215 B

Appearance

Black liquid

Brown liquid

Viscosity, mPa.s(25°C)

25,000±5,000

100-300

Density, g/cm3(25°C)

1.95±0.1

1.12±0.05

Mixture/mass ratio

A:B = 7: 1

Viscosity after mixing, mPa.s (25°C)

4000±500

Operation time , hr(25°C)

1.2

Gel time ,hr(25°C)

12

Properties after curing

Hardness, Shore D

≥90

Expansion coefficient μm/(m,°C)

210

Thermal conductivity W/mK

1.1

Glass transition temperature °C

135

Tensile-shear strength, Mpa, Fe/ Fe

≥10

Dielectric strength kV/mm(25°C)

≥20

Dissipation Factor(1MHz)(25°C)

0.09

Dielectric constant (1 MHz)(25°C)

2.9

Volume resistance DC500V, Ω·cm

6.00E +15
GB/T---State standards of China/TestingNote:
ASTM--- Association of USAtesting and material
1.All data above were tested under standardized condition.
2.All data listed in the chart were for the generalized item in the series; please refer to the related data sheet for special items.
3.Storage condition has a direct impact to the products' shelf life, Please refer to the instruction for special items' storing.
Sealant applying Point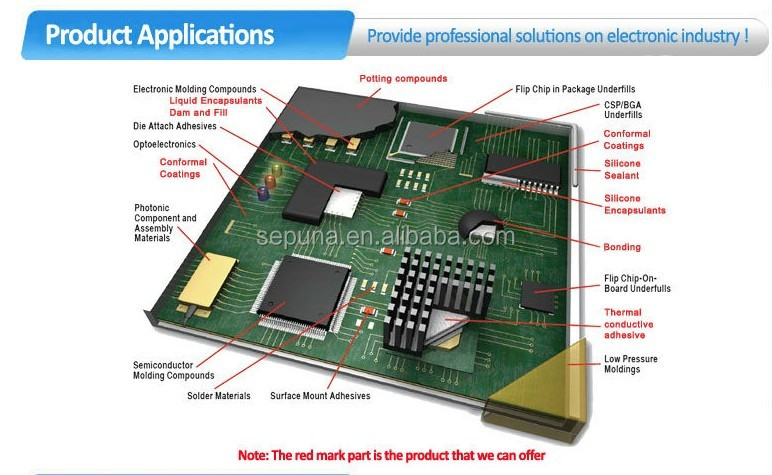 Operation
1. Mixing:Stirring A component evenly in the original package, then A, B components according to
the weight ratio of 7:1 are weighed and mixed, then start to potting after mixing evenly .
2. The B component may appear crystal or caking during storage ( this is normal), if the crystallization
need to placed in the oven at 80℃ to melt before using(the containers should be in open state,in order
to avoid the gas expansion, damage container), and then cooling to room temperature before using, It
does not affect its performance.
3. If necessary, the device with good sealing can continue to vacuumize , is helpful to increase the
electrical properties of the device.
4. The curing conditions: 80 ℃/2hrs or 25 ℃/24hrs
5. For the use of glue equipment please consult our marketing department.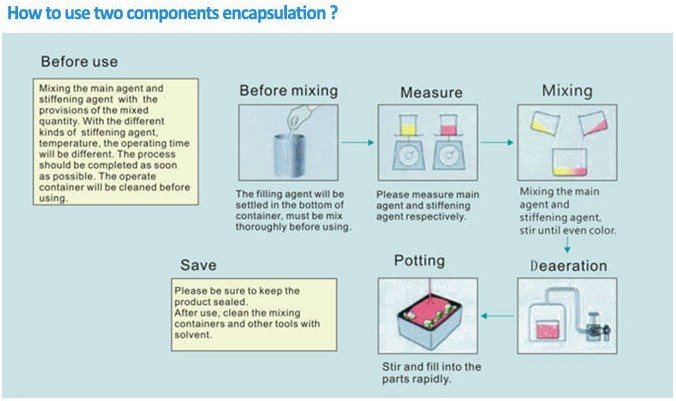 Package & Storage
| | |
| --- | --- |
| Product Model | SE2215 |
| Material | Epoxy resin |
| Packaging Part A | A component:14kg/ plastic bucket |
| Packaging Part B | B component : 1kg/ bottle |
| shelf Life | Part A 12 months, Part B 12 months |
| Storage | Keep in cool and ventilative place Temperature≤25°C, humidity≤50%RH |
Electronic Exhibition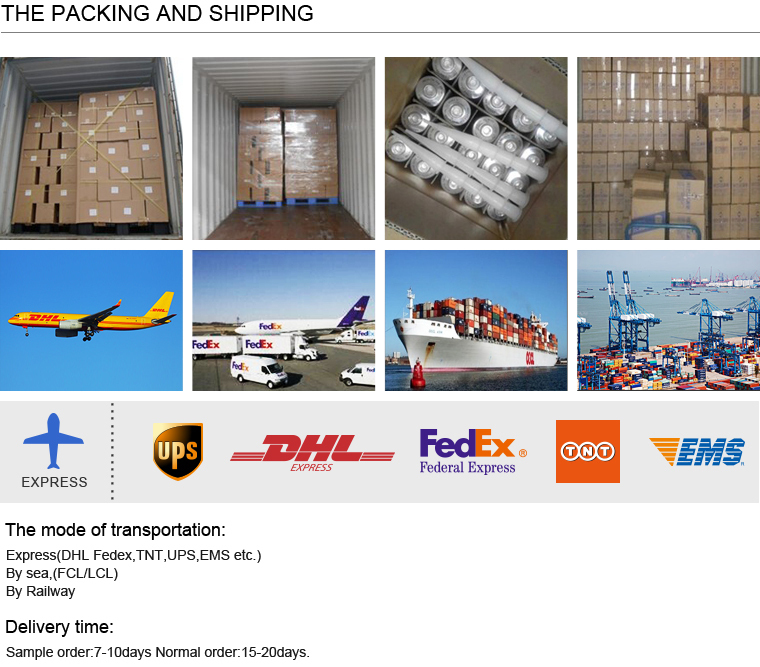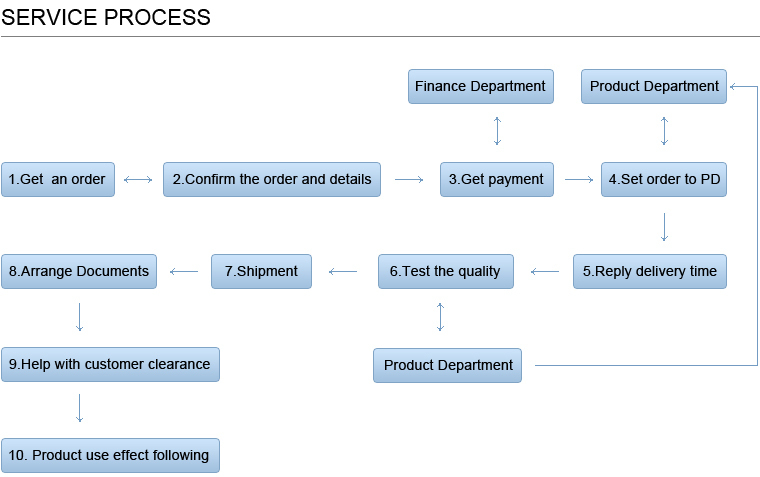 1.Q:Delivery time ?

A: Normally,delivery time of sample order is 7 to 10 days,
standard order is 15-20 days.
2.Q:How to get samples ?

A: Normally,Sepna offer our customer 1-2pcs or 50-100g free samples for quality testing.
3.Q:How to be Sepna's distributor ?

A: As the growing of Sepna's global business,we need to find more and more distributors and agents
worldwide.Sepna will provide the best solution and service for our partners.
For more information,pls contact our salesperson or call us:+86-400-882-1323
4.Q:Any OEM service ?
A: Yes. Sepna can offer the customer OEM label service,and will give the protection of the your right in your market.
5.Q:Do you have MOQ ?
A:Yes.Normally,MOQ is 2000pcs or 1000kgs.
At Last ,thanks for visiting our website , we are leading manufacturer of Polyurethane, Epoxy, Silicone adhesive sealant and grease for automobile,Windscreen, windshield ,construction,wood floor electronic,LED , Structure bonding ect. Our products have been exported to all over the world ,have been vendors of many Top 500 comapany and won high praise, at the same time we also have excellent Technical team and After service team. Both of ODM and OEM are welcomed.
Mobile/Whatsapp/viber :0086 183 2120 8486 or
Skype:sallymzhang , let's talk more!!!