low price Outdoor waterproof steel step treads for stairs edge protection
Over 40% of all workplace accidents are caused by slips and falls. Those that happen where the person falls forward down stairs are most likely to cause severe injuries. Stairs are one of the most hazardous locations in buildings but can be safeguarded from slips and falls with Meishuo non slip Stair Nosing.
Meishuo non slip stair nosing will provide you a safe stair step for your walking:
(1). Economical way to repair worn, dangerous stairways both indoors and outdoors. Easily installed over
stairs of virtually any material. These long-lasting treads will provide a safe, anti-slip surface which exceeds
the Americans with Disabilities Act (ADA) and OSHA requirements for slip resistance.
(2). Carborundum Stair Treads can be used indoors and outdoors. Typical applications include stairs within
schools, public buildings, hospitals and industry.
(3). Manufactured of high quality, heavy duty extruded aluminum. An exclusive safety abrasive surface, special
carborunum non-slip strips, is inserted and adhered to the stainless steel base.
| | |
| --- | --- |
| Material composition | stainless steel profile with carborundum |
| Color | black, blue, green golden etc. or customized |
| Overall dimensions | 65mm wide x 14.2mm nose |
| Length | Standard: 3 m, Max: 6 m or customized |
| MOQ | 100 Meters |
| OEM | Yes |
| Certification | ISO 9001 2008 Certificate, CE, ROSH, SGS |
| Sample time | Normal models: 5-7 working days |
| Delivery time | Normal models: about 10-15 working days depends on quantity |
| Payment Term | L/C, T/T, WESTERN UNION, MONEY GRAM |
| application | concrete, tile, timber ,carpet |
Features:

System designed for interior/exterior application

Suitable for light pedestrian traffic

Retrofit design for easy installation

Easy installation& maintenance

65mm tread area

14.2mm riser area


Standard profile length 3 meters

Factory cut & drilled option available

Suitable for dry/ wet anchoring

Made of construction grade stainless steel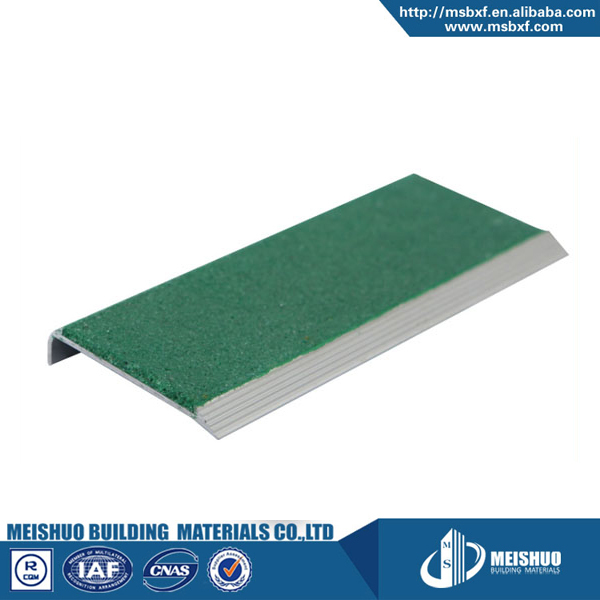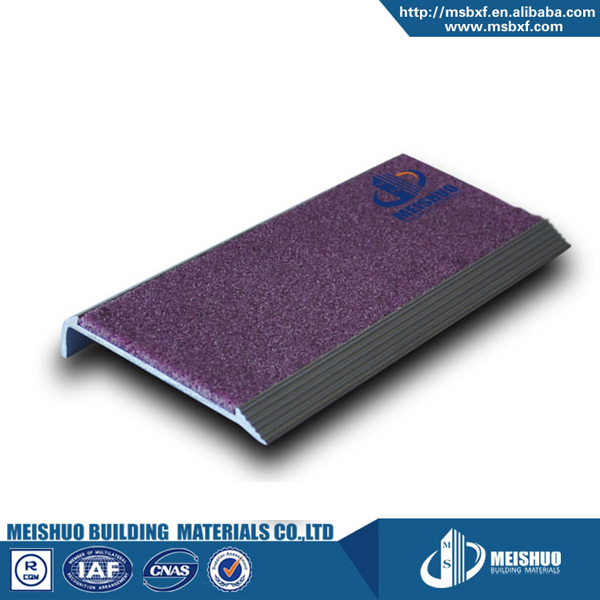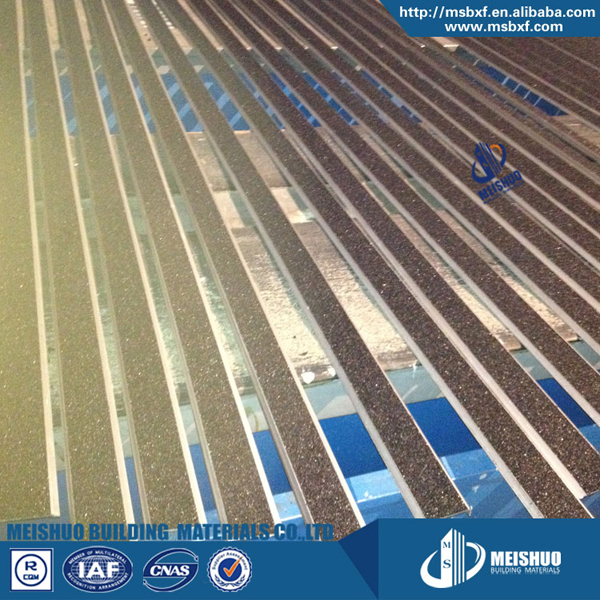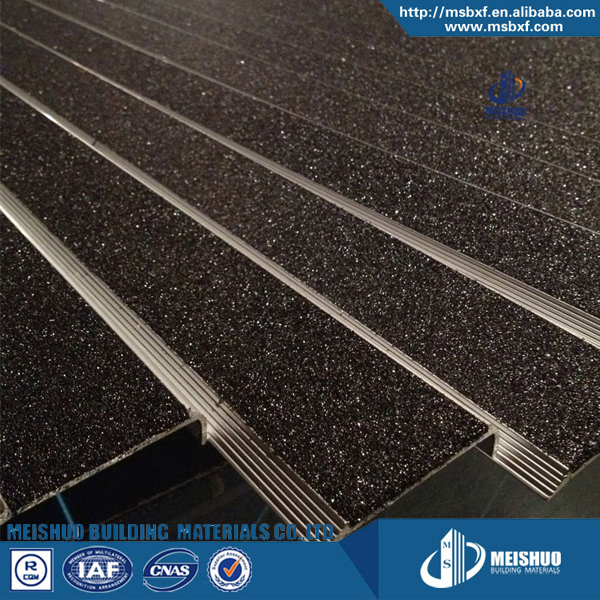 Our Advantages:
1. Compliant design and a wide range of insert colors enabling visual contrast compliance
2. Commercial grade stair nosing offering an excellent balance between functionality, aesthetics & price
3. Intended for retro-fit/surface mount installations over concrete, timber & tile substrates
4. Premium quality, abrasive carborundum insert for internal applications which is desighed to resist dirt
entrapment
5. Black, red, green, blue etc. colored inserts available as standard with project colors made to order
6. Easy to clean and maintenance
Installation:
(1) Begin at bottom stair. Carefully lay stair tread upside down on the stair;
(2) Apply a ¼" bead of glue all the way around the perimeter of the bottom side of the tread, keeping approximately ¾" away from the outside edge of tread. Apply an additional ¼" bead in a wavy pattern on the remainder of the bottom side of the tread inside the perimeter bead, as well as a ¼" bead around each predrilled hole approximately ½" from the hole. Note: For exterior installations, substitute clear GE Silicone caulk instead of glue.
(3) Carefully pick up, turn over and place tread on stair;
(4) Push down on tread to distribute glue or caulk;
(5) Be sure ends of tread are equally spaced on stair and that tread is pushed back as far as it will go against front edge;
(6) Using a shop vacuum, hold end of vacuum hose as close as possible to the predrilled hole(s) in the tread in order to vacuum up dust and drillings from hole and tread;
(7) Carefully drill the first hole toward the center of the tread;
(8) Vacuum out all dust and debris from hole;
(9) Screw in and tighten anchor. CAUTION: Using a power driver can strip the fastener. If you use a power driver, use the clutch to help prevent stripping;
(10) Drill and anchor another hole on either end of the tread;
Application:
APPLICATION LIMITATIONS:
a) Do not use in grease or oily conditions
b) Install on straight and solid surface
c) Do not apply a paint finish on top of anti-slip surface
d) Do not install over a floor covering like capte / PVC / Linoleum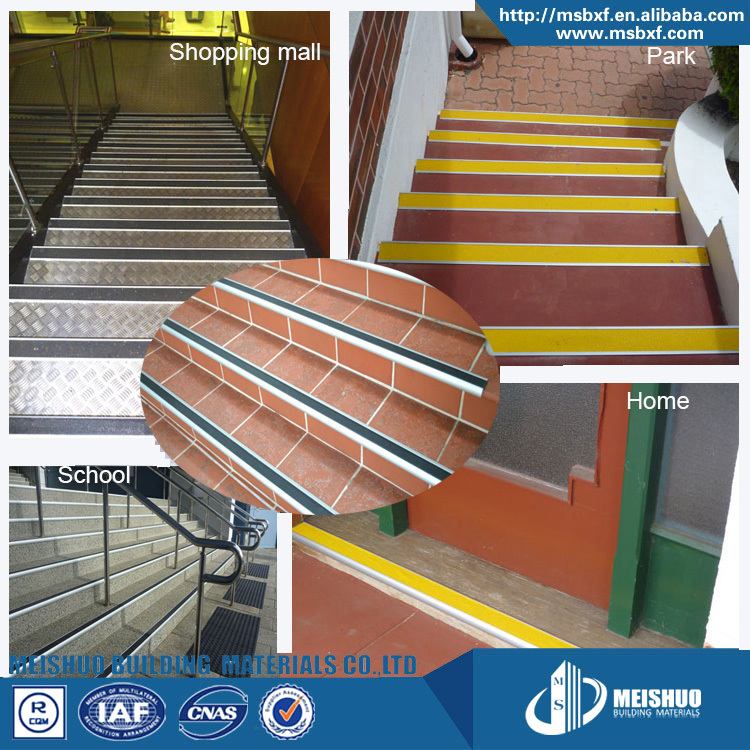 Cleaning & Maintenance

1. All tread should be swept with a broom or vacuumed with a heavy-duty commercial vacuum cleaner, at least once a week.
2. External Treads should be periodically scrubbed with a stiff bristled brush using any commercial all purpose
cleaner and thoroughly rinsed with clean water after cleaning.
3. Minor traffic marks on aluminum can be cleared by using fine steel wool and commercial cleaning agent.
4. Oil and Grease from the stair treads can be removed by using soap and brush. Rinse with clean water after cleaning.
5. For removing snow and ice from external treads, use sodium chloride salt.
6. To remove chewing gum from all types of stair treads, use putty knife, wire brush, clean cloth, commercial
cleaning liquid, sponge & clean water. First scrape off as much chewing gum as possible with putty knife,
soak it with commercial cleaning liquid for stubborn chewing gums. Repeat the process several times until
desired result is achieved. Scrub with wire brush and clean the tread using soap and water, finally sponge
the tread and remove extra water from the tread.
Three steps of packaging: (1) EPE → (2)carton → (3) plywood box
All the cargoes will be inspected before delivery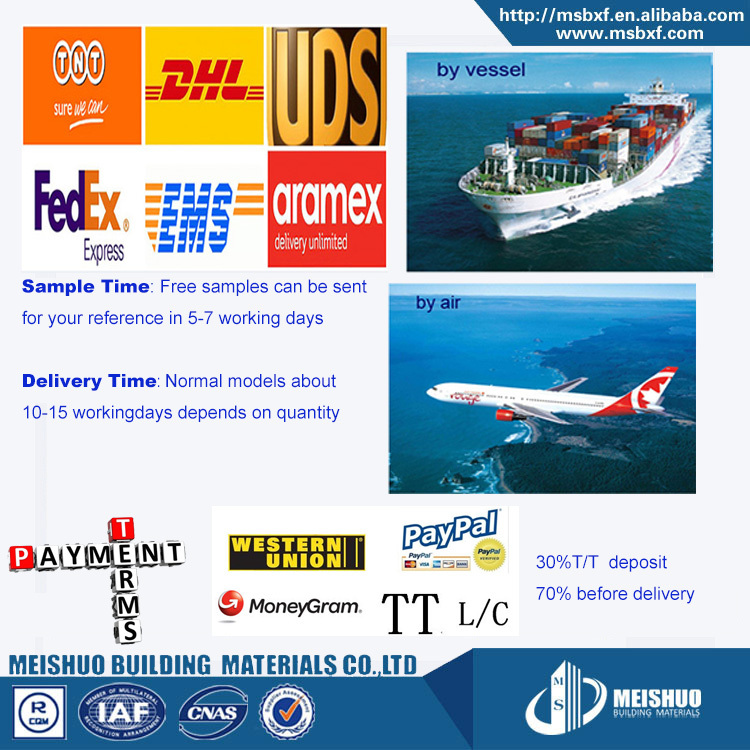 Nanjing MEISHUO Building Materials Co., Ltd was founded in 2000 and have more than 15years' experience.
in designing, manufacturing and installation of building expansion joint systems(floor,wall and ceiling, roof) movement joint,
Aluminum Entrance Mat, Slip Resistant Stair Tread Nosing, Aluminum Skirting Board, Landscape Grids, and so on.
Certification
Why choice us:
1. We're the earliest carborundum stair nosing manufacturer in china,
and have more than 15 years experience of manufacture, install, and develop stair nosing.
3. Have been participating in many large exhibitions, like the BIG 5 in Dubai(2010), Canton Fair in Guangzhou(2012), etc.
2. Have approved ISO9001, and SGS certifications

4. Offer OEM/ ODM service
5. Provide 5 years quality warranty.
6. Recently, We defeated CS company and win the big order in Pakistan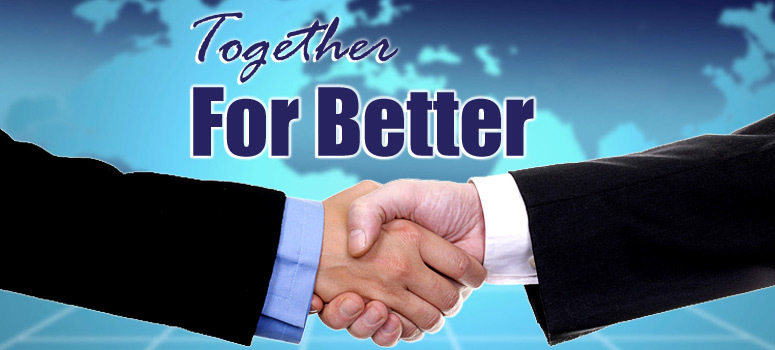 MEISHUO sincerely wish to cooperate with domestic and foreign friends, and create the future hand in hand!
Lucia Liu
Sales Specialist
Nanjing Meishuo building material Co. ltd.,
Addr.: No. 608, Huaqiao Square, Pukou District, Nanjng, Jiangsu, China (Mainland)
Tel: 86-025-58196288
Fax: 86-025-58196399
Email: sales06(at)msbxf.com
Skype: lucia910811
Thanks for browsing MEISHUO low price Outdoor waterproof steel step treads for stairs edge protection