Drain Cleaning Machine
Product Description
Product Parameters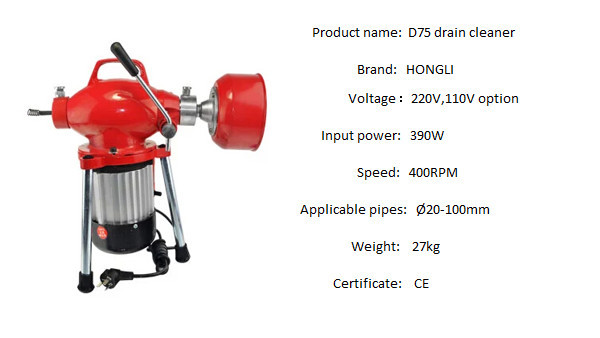 1. 4.6m Long with 8mm diameter cleaning cable, for 1in-2in pipes.
2.Cable control lever, Lower the lever and the cable will rotate, release it and it will stop completely.
3.Accessory barrel; container for gimlets, cutters and 4.6m long clearing cable.
4.8 Accessories; cutter, retrieving gimlets and others ( see their uses in next table)
5.Key, use it for changing accessories
6.18.4M long with 16mm diameter cleaning cable. for 1-1/2in-4in pipes.
7.Forward/Off/Reverse Switch.
Product Accessories
Product Mix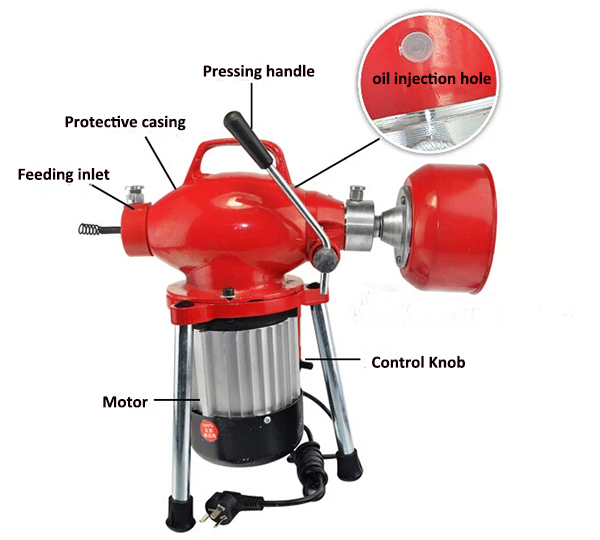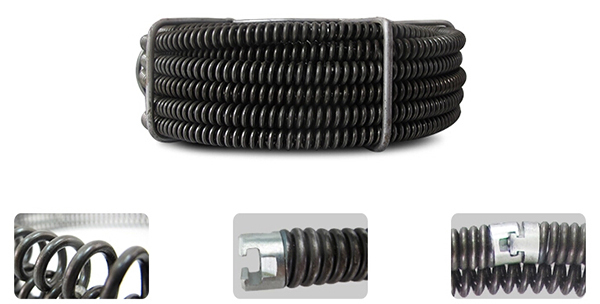 1.Advanced anti-erosion treatment--soft shafts are treated with surface blutting and overall planting, anti- erosion
2.Humanization design --easy installation,save time,and engergy
Product Photography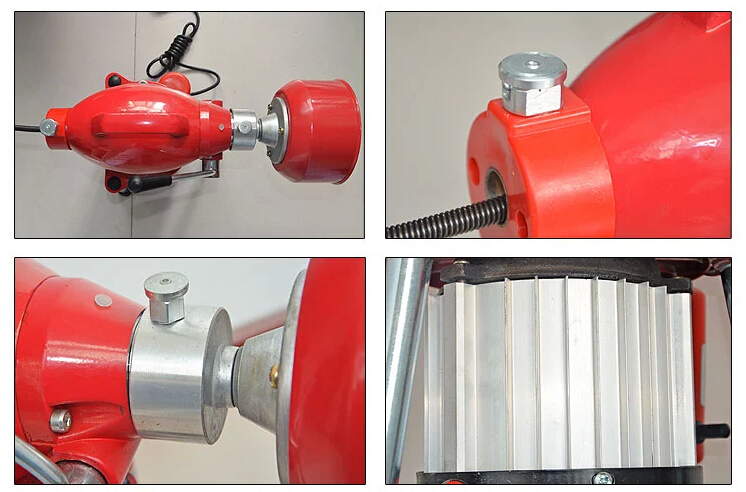 Scope of Application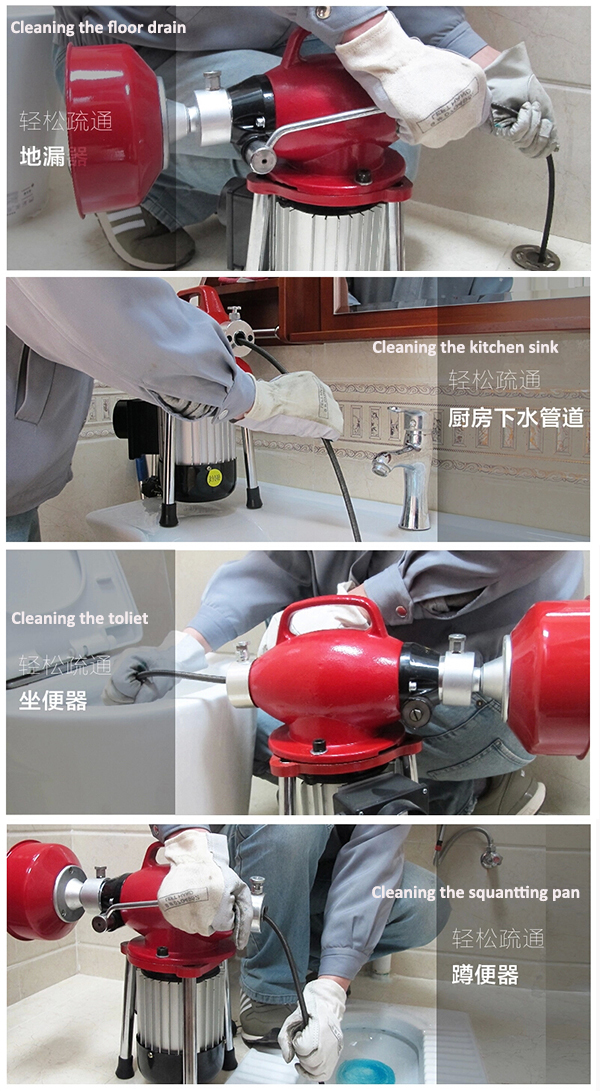 Usage Method
Product Package
Related products
Product name: D150 drain cleaner

Brand: HONGLI

Voltage:220V,110V option

Input power: 370W

Speed: 400RPM

Applicable pipes: OD.20-150mm

Weight: 31kg

Certificate: CE

Product name: D200drain cleaner

Brand: HONGLI

Voltage: 220V,110V option

Input power: 750W

Speed: 700RPM

Applicable pipes: OD.50-200mm

Weight: 95kg

Certificate: CE

Product name: D330ZF drain cleaner

Brand: HONGLI

Voltage: 220V,110V option

Input power: 250W

Speed: 300RPM

Applicable pipes: OD.32-100mm

Weight: 40kg

Certificate: CE
Contact Us Now