Anhui Red Forest New Material Technology Co., Ltd.
Anhui Red Forest is a manufacturer specializing in wpc profiles which use in outdoor decking,
outdoor wall panel, flowerpot,gallery, handrail or fencing, Leisure stool, garden chair, rubbish bin ,Wharf road,landscape construction etc. Building good cooperation business relationship with partners from all over the world.
Now we have 30 products lines.With annual output 25,000 tons increase each year.
Wood plastic composite (WPC) is a new kind of environmental friendly product that can totally
instead of wood ones through scientific innovation of waste wood recycling and development.While conserving natural resources at the same time, not only WPC have natural wood texture and grain, but also have much performance such as water resistance, recycling, corrosion resistance, mildew proof, no pollution, convenient processing etc.
Wood plastic composite (WPC) materials products:
Decking flooring board main size:
12*72mm,10*140mm,25*150mm,26*146mm, 27*135mm,30*140mm,30*145mm,35*150mm....
Hot sell!! K25-150-4 (WPC hollow decking)and B25-150-1(WPC solid decking) details: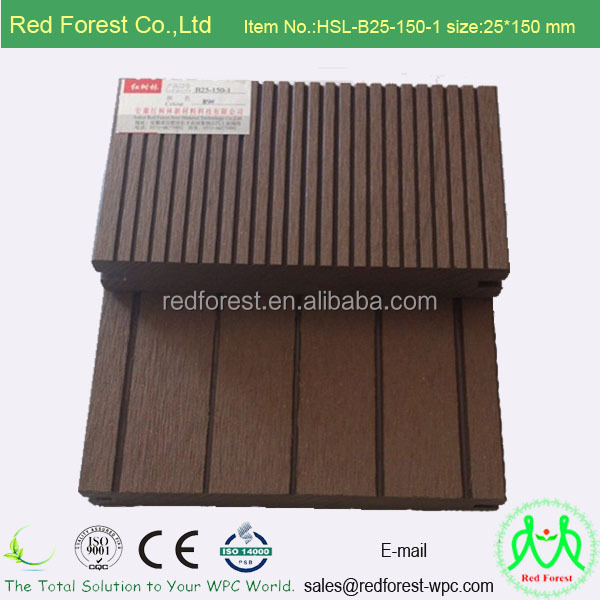 Chinese antiseptic wood plastic composite (WPC) exterior wall panel/cladding/fence/deck flooring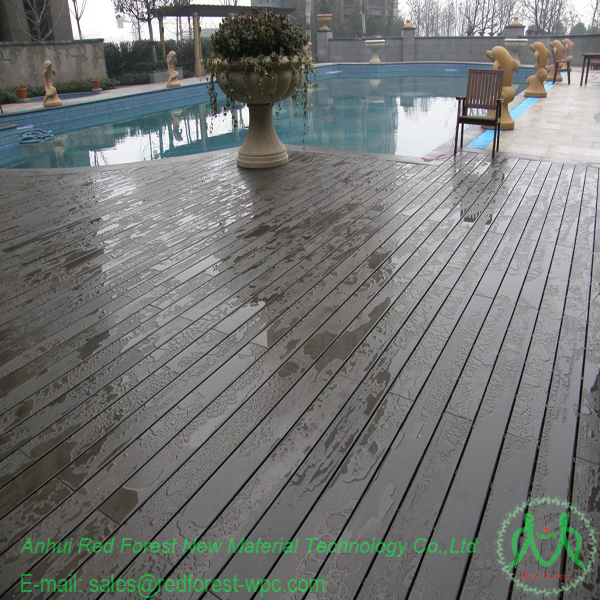 Installation:(WPC outdoor decking) Artificial timber Wood plastic WPC timber
Correct way of installation is very important. Please double check our installation guide
before doing your project.
1 Always leave space (5 -7mm ) between 2 boards, or between board and wall.
2 Where there are 2 board ends meet, put 2 pcs of keels under each board end.
3 Keep the space of 2 keels at 25 -30cm .
4 Do not use glue to install.
5 Do not use our product where is always wet and sunless.
6 The length is better shorter than 2.2m. The length is longer than 2.2m please leave
suitable space according to wpc Shrinkage
Color options
Packaging & Shipping
Our Services
What kinds of products are you looking for your project or business,outdoor decking? wall panel? pergola?fence? or some other WPC products? Whatever it is,please no hesitated to back us,Our service and quality will touch you.
For more please inquiry or contact us,Thank you. Skype:vekywei.
Whatsapp: 86-18656970696 (Mob).