HU-08 usb to ttl adapter linux, usb to ttl adapter mac, usb to ttl adapter win8 details:
HighTek HU-08 interface converter for point to point communications to provide reliable connectivity, data communication speed 300-921600bps, with a power indicator and data traffic lights, supports communication with a USB to TTL conversion.
Performance Parameters
1, Standard: comply with USB1.1 1.0, standard, backward compatible with USB2.0, compatible TTLTIA / EIA standards
2, USB signals: VCC, ATA-, DATA +, GND, FG
3, TTL signals: TXD RXD GND
4, Working mode: asynchronous, point communication
5, the direction control: automatic data flow control technology automatically determine and control the direction of data transfer
6, baud rate :300-921600bps automatically detect the serial signal rate
7, load capacity: support point each converter allows to connect a TTL interface devices
8, the transmission distance: TTL side five meters, USB port not more than 5 m
9, Interface Type: USB Type A connector male end, TTL side 5Pin Terminal
10, the signal indication: three signal lights Power (PWR) transmit (TXD) Receive (RXD)
11, the transmission media: twisted pair or shielded cable
12, Dimension: 62mmx33mmx19mm
13, use of the environment: -40 °C to 85 °C, relative humidity 5% to 95%
14, support Windows95/98/2000/xp/Vista/Win7/8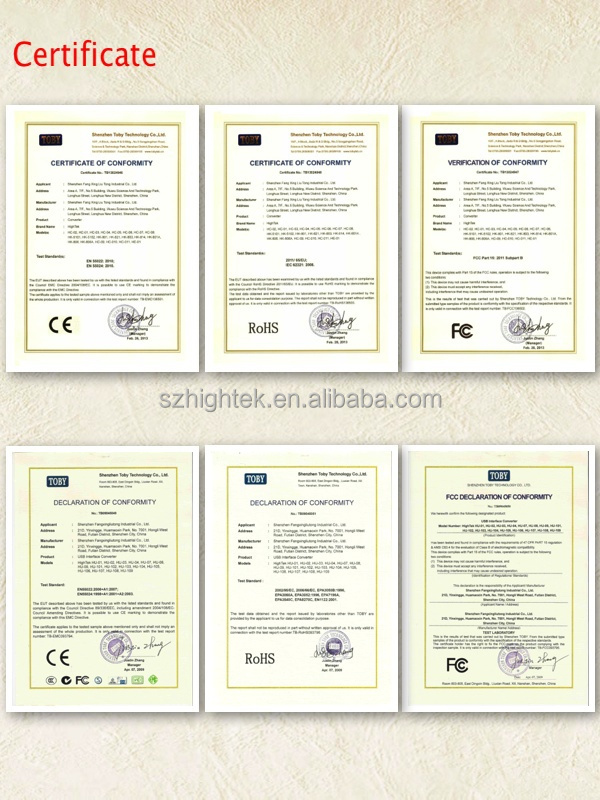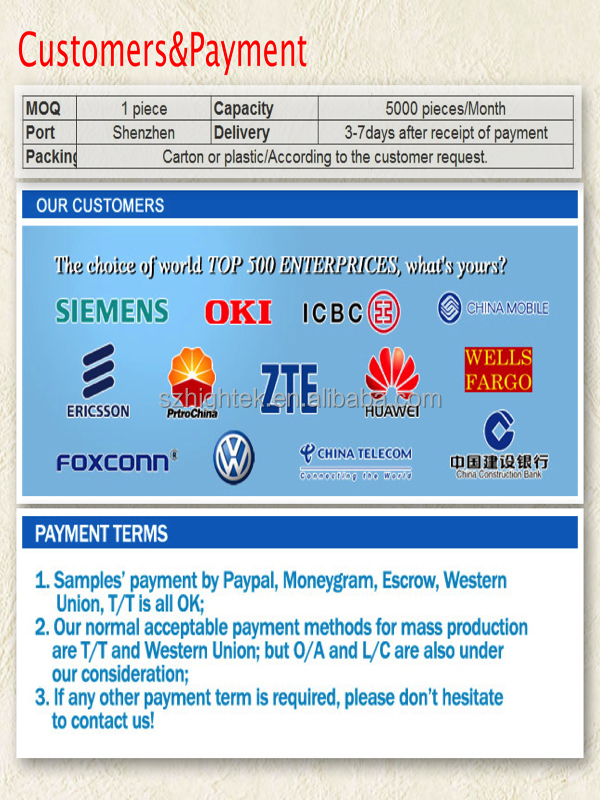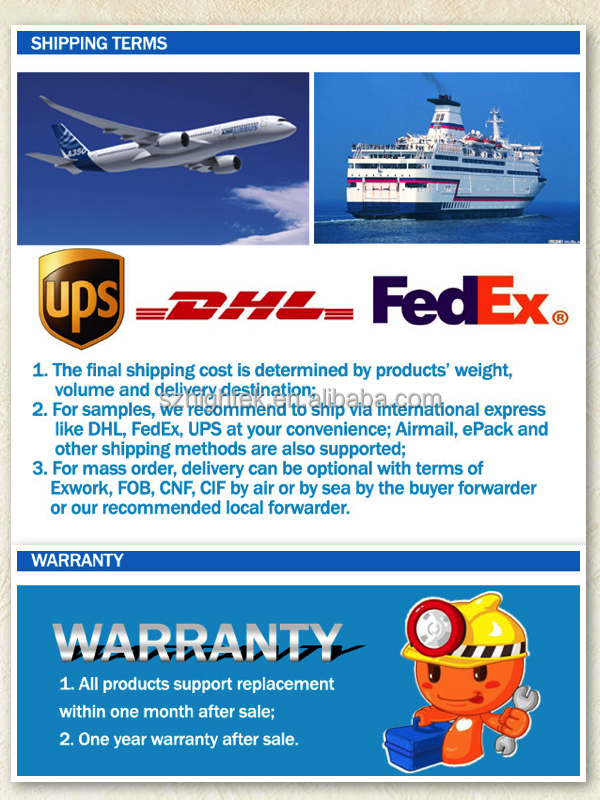 Q1: Can you provide OEM service?
Yes, we work on OEM orders.which means design, packing solution,etc will depend on your requests; and your logo will be customized on our products.
Q2: What information should i let you know if i want to get a quotation?
1.Which products are your need?
2.package
3.Quiantitles
Q3: WHY US?
1.The only recommended brand of interface converter by CCTV;
2.Established in 2000, there are 8 branch companies all over China;
3.More than 20 years' manufacturing in communication filed and more than 15-year customization experience;
4.With professional management, R&D, manufacturing, QC and service team, we are always ready to provide perfect products and service for you;
5.Always the selection of Telefonaktiebolaget LM Ericsson, Huawei, Wachovia Corporation, Foxconn, Motorola, OKI, CNPC, Sinopec and China Mobile since the first cooperation between us.
Welcome to contact us,sned your inquiry details in the below for sample,click "send" now!
Mr.Steve Fang
Telephone:+86-755-61566101
Fax:+86-755-61566066
Address: 7/F,Bldg.5,Wuwu Science & Technology Park,Longhua District,Shenzhen,China