Good After-Sales Service Waste Tire Recycling Machine To Oil Price
What we can get from waste tires?
No.

Name

Rate of output

Use

1

Tyre oil

45%

Can directly to sell

Can use distillation equipment get gasoline and diesel

Can be used as a fuel

2

Carbon black

30%

Can directly to sell

Using carbon black refining equipment to get fine carbon black

You can use the carbon black particle granulation equipment

3

Scrap steel wire

15%

Can directly to sell

Can use hydraulic baling press do produce a piece of

easy transportation and storage

4

Flue gas

10%

Can pass gas spray gun used as fuel

Excess gas can be storage system storage
♥. Carbon black: used for construction bricks with clay also can be used as fuel.
♥. Fuel oil: Widely used as fuel oil in industries such as steel and iron factories, ceramics or chemical industries or hotels, restaurants, etc. or used for generators to get electricity.
♥. Steel wires: Sold or reprocessing
♥. Combustible gas: Can be recycled and used during process as fuel.
Guarantee of Waste tire recycling machine to oil price
Overall quality assurance two years (except wearing parts under normal operation, free maintenance), life long maintenance. Host the Q245R boiler steel plate, can bear high temperature 700 ℃.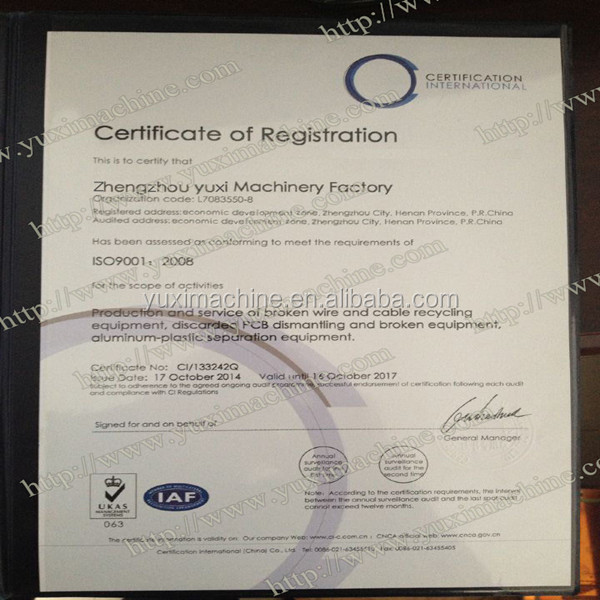 Product Description of Waste tire recycling machine to oil price
♥. Pyrolysis is the decomposition of organic compounds under an oxygen-free (anaerobic) atmosphere that produces gas, oil, carbon black, and steel. Efficient industrial Pyrolysis is a process to treat rubber and industrial plastic wastage as well.
♥. Waste tire recycling machine to oil price is a new type of tire oil treatment machine researched by our company through many times of experiment combined with the actual situation. The whole treating process is going under low temperatures. It can effectively remove the tiny particles and Colloidal matter in the tire oil, and meanwhile, it can remove the odor of the oil, and finally makes the oil color looks clean and transparent and improve the economic value. It features a high recycling rate, low costs of energy consumption, good oil processing ability. It is suitable for the purification of tire pyrolysis oil.
Application and raw materials of waste tire recycling machine to oil price
| | | |
| --- | --- | --- |
| No. | Material | Mark |
| 1 | Scrap tire | |
| 2 | Waste plastics | PE,PVC,paper mill washing plastic |
| 3 | Waste rubber | Sole scrap , scrap cable skin |
| 4 | Oil sludge ,sludge | |
Mani parts of Waste tire recycling machine to oil price
1. main engine horizontal type revolving split processor.
2. Horizontal-fixed distillation Processor.
3. Feeding-in system
4. Tapping system
5. Central electrically controlled system.
6. Condensation system.
7. Every oil refining systems.
8. fuel gas heating system (waste gas processing system).
9. Waste water processing system.
10. Flue dust removal system
Competetive Advantages of Waste tire recycling machine to oil price
♥. Reactor: Adotps automatic welding machine, X rays detection and heating treatment which will not only guarantee the quality of welding but also greatly improve working efficiency.
♥. Vacuum Degas & Dewater: Vacuum degassing and dehydration technology which can remove the harmful gas and free water in the waste oil to make sure it can be reused.
♥. Waste Gas Treatment:The advanced waste gas treatment technology is environment friendly, which will prevent our surrounding from being polluted.
♥. Fully automatic Feeding System: The automatic feeding system can decrease the labor intensity.
♥. Operation personnel quantity: Artificial feeding: need 3-4 workers.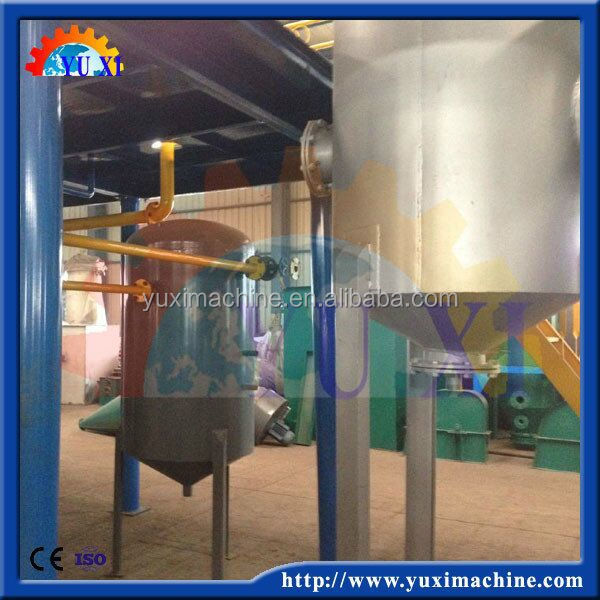 The principle introduction of Waste tire recycling machine to oil price
Pyrolysis is thermochemical decomposition of tyre and plastic polymer, since waste tyre and plastic are long chain polymers containing more than 50,000 carbon atoms. The process will require an initial fuel source of coal, wood or oil. Oil gas produced flows through several successive condensers where the gas is cooled and oil gas is condensed into oil.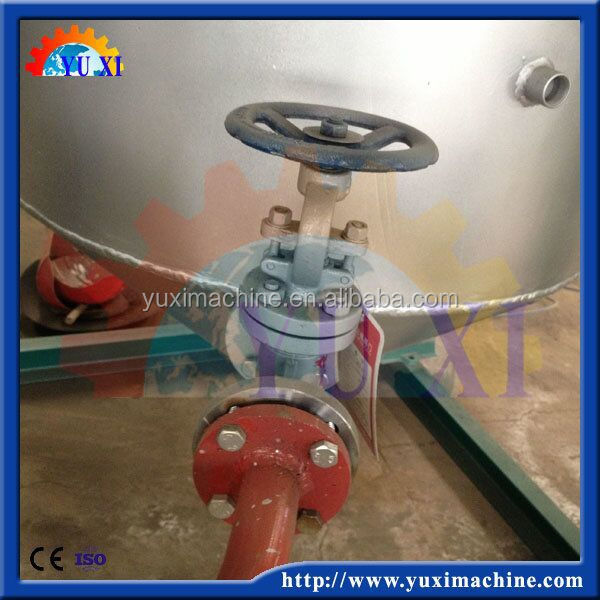 The technological process of Waste tire recycling machine to oil price
Waste tyre crushing system →Constant temperature heating system →Continuous pyrolysis system →Carbon black production system →Gas purification system →Flue gas purification system →Control system →Oil distillation system →Oil
♥. 1. Make reactor rotate clockwise 0.4r/min, put raw material into reactor, close feeding door.
♥. 2. Burned the fuel material (coal,or wood, or natural gas, oil ) in the furnace. The reactor will be slowly heated, when the temperature reaches around 180 oC, oil gas will come out. Then go to the cooling system and liquid to oil.
Some incondensable gas which can't cool down will be lead to the furnace through a gas pipe It will be used to heat reactor.This can save your energy. Only the first 2 hours use energy for heating. After the first 2 hours mainly use gas, little energy is ok. After pyrolysis, all the oil gas come out from reactor, the temperature will fall down. Then make it rotate anticlockwise, carbon black discharging begin.
♥. 3. When the temperature deduces to 50 oC, the worker can open the door of reactor to take steel wire out.
Tips:
♥ a. The tyre oil can be sold directly or use the distillation machine refining again. After refining, the end product is gasoline and diesel; we also can supply the distillation machine.
♥ b. The carbon black can be sold directly or use the carbon black refining machine to refine again. After refining, the carbon black can be 300-1000mesh or 1000-2500mesh. We also can supply the carbon black refining machine.
Packing&Shipping of Waste tire recycling machine to oil price
We can offer standard exporting packing for long-distance sea transportation, wooden case with steel frame, it not only can protect machi Small hydraulic interlocking brick machine from damage but also can guarantee smoothly pass the exporting inspection.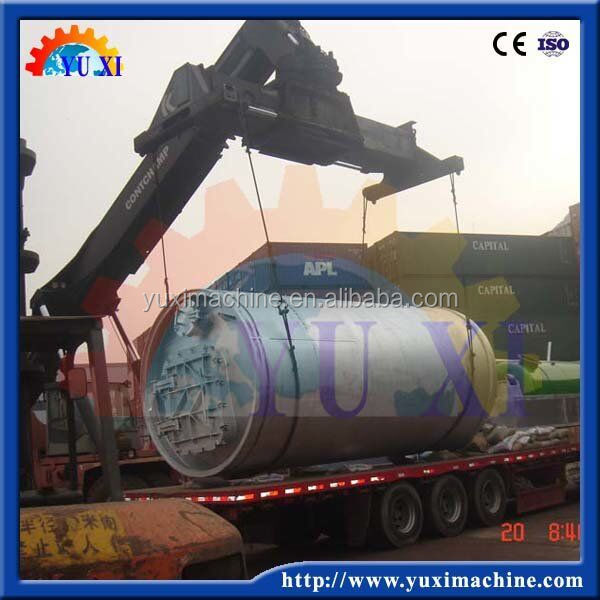 Our thoughtful service of Waste tire recycling machine to oil price
♥.
Pre-sale service: design and manufacture machines for you as your special requirements, provide you with project, process design, and the purchase program.
♥.
On-sale service: accompany with you to look around our factory, explain the manufacture process of our machines, and check the working performance of our machines.
♥.
After-sale service: engineers are available to install and debugging equipment of the whole production line, besides, commissioning and training operators on site.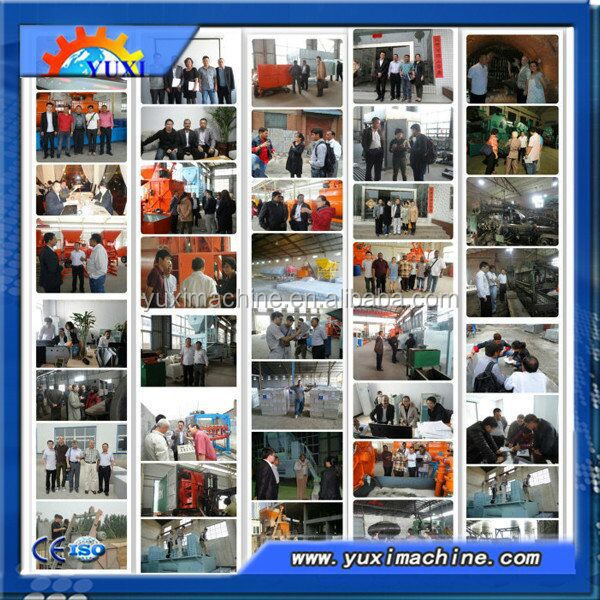 Why us?
♥. How about the quality of machines?
Our machines adopt advanced technology. Moreover, we carry out strict supervision during production and make sure every finished product with high quality.
♥. About the delivery time?
Generally, it will be about 20-25 days days after your deposit, which also will be on basis of your order.
♥.What is the packing for machine?
It depends on your ordering quantity. For sample orders, we advise iron case or plywood case packing to protect the machine from damage during loading and shipping. For full container load orders, nude packing is ok.
Welcome to visit our factory and test our machines.
Thank you!