Original design 3D art with acrylic and paint of Skull
Our canvas contains 45% cotton and 55% linen; it is stretchy, flexible and durable.
In addition, our canvas is properly sealed, sized and coated;
it provides proper support and adherence of oil, acrylic and different mixed media.
For oil, we use Marie's Professional Oil Paint.For acrylics, we use Windsor and Newton paints,
as well as POP art acrylic paint.
We use kiln-dried (under 14% moisture), bevelled stretchbars, and made from fir or pine.
Gallery wrapping means the sides are painted black, or the image color itself continues from
the front to around the sides. This way, the art work will still look great without extra framing.
All art pieces are hand stretched and framed by skilled framers to ensure the corners
are perfectly joined up and well done.A right frame adds a lot of value to the artwork.
All art pieces are carefully packed so that they arrive with customers in good condition.
- Roll in plastic tube if canvas only
- Cardboard or foam corner protectors
- Protective film or shrink wrapping
- Double-walled export cartons
- Wood crates or pallets
Every art piece is checked carefully to ensure it is perfect.
- The artist conducts continual appraisals throughout the production of the piece.
- The studio chief personally checks all pieces, whether they are individual orders or larger consignments.
- On particularly difficult orders, our Managing Director will perform an additional inspection
- Size and proportion
- painting style
- Colors
- Layers and texture when applicable
- Accuracy and likeness to the original when necessary
- Execution of special instructions if any
- Quality of stretching and framing
- Packing safety
Brand

Fine Art

Size

65x65cm(26x26inch)

Motif

The line of the abstract

Outside frame

To be customized . Fine Art have variety kinds of outside frame for your choice.

Fittings

Hooks on the back of painting ready to hang

Free photos

Detailed photos without watermark are ready here,

pls contact with us ,we will send you by email.

Copyright

Fine Art owns 100% copyright.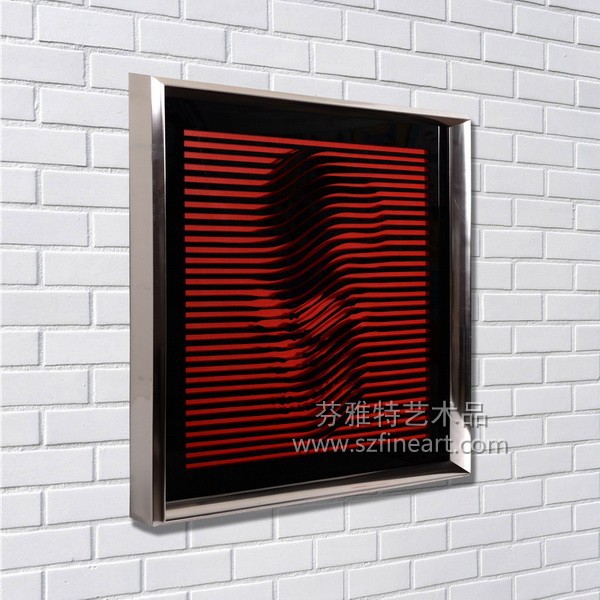 Is Shenzhen Fine Art product hand painted or printed?
All our paintings are 100% hand painted by our artists from sketch to finish, step by step.

What is the delivery time?

Stock paintings will be shipped in 48 hours upon receipt of payment.
Bulk orders to be finished in 7-25 days depending on the order.

What about quality?
Every art piece is checked carefully, including the art work, the stretcher, the frame and

the packing, we will ensure it is perfect for shipping.

Is Shenzhen Fine Art able to create something brand new and unique? We have domestic and foreign designers and artists,

we are experienced in tailor-make designs according to customer's specifications and ideas.

What is Shenzhen Fine Art privacy policy?

We are able to keep customer information secret, so that customer's special project is protected.


Shenzhen Fineart Art customers are from the Europe, the America, Canada,middle east, Asia, and many other countries.
They are galleries, department stores, hotels, interior designers, and also a lot of individual families.
We are a team that values creativity, product quality and customer service.
We wish to bring art to people's life and we look forward to creating value for you! Thanks for reading!