IBRICK Brick block factory natural steam cured production technology automatic brick machine
The main important machine is vacuum extruder.
Brick processing raw material machine included box feeder ,roller crusher, hammer crusher, jaw crusher, high speed rolling crusher, double shaft mixer machine.
Brick molding machine are double shaft mixer and extruder , vacuum extruder ,automatic brick cutter machine, green bricks separator ,brick stacking machine, robot brick setting machine.
Brick making automatic system :
Brick loading and unloading machine, brick packaging machine .
Brick dryer and kiln control and detection systems.
IBRICK Brick block factory natural steam cured production technology automatic brick machine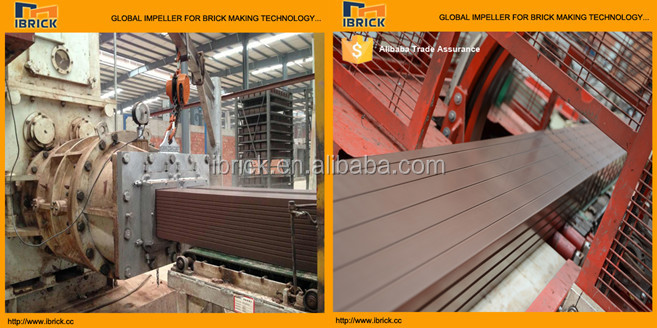 Automatic brick cutting machine system

High automatic brick dryer room - dry split bricks , facing bricks
Brick dryer chamber
It has small section dryer chamber, tunnel dryer
In order to save energy, reduce the CO2 and SO2 emission and take full use of the heat, green bricks are dried by the tunnel drying chamber with small size cross section. Heat resource comes from the remaining heat of the hoffman kiln.
1)Dry the green bricks in small tunnel drying chamber and the heat source comes from the residual heat of hoffman kiln/tunnel kiln
2) When the green bricks cut by cutter and arranged into groups, they are set by manual onto the dryer cart. The dryer cart is sent to the inlet of drying chamber by ferry cart. The dryer cart loaded full of green bricks is pushed into drying chamber for dryness by pusher.
3)The drying chamber adopts brick & concrete structure and the insulating layer is set on the top surface. The drying chamber work system has heating system, regulating system and moisture excluding system. The drying quality is controlled by regulating system.
4)After drying , the dried bricks are sent onto hoffman kiln /tunnel kiln by the dried brick cart, workers stack the bricks into the hoffman kiln /tunnel kiln kiln cart for burning.
5)The properly burned bricks are sent onto the Finished brick cart by workers or by robot onto tunnel kiln cart .
Automatic clay brick tunnel kiln (Fuel : gas, coal .oil)
Brick fired technology kiln
Hoffman kiln
This producing line adopts the new type hoffman kiln. This hoffman kiln have the impeccable firing system, exhausting system and afterheat system. It will produce the regular clay sintering bricks through adjusting all the systems and make the firing temperature more reasonable.
Hoffman kiln adopts the reinforced concrete foundation, the wall be built by the normal sintering brick, the fire hole and heat suction mouth be adopted the heat proof concrete.
The 30% heat source of hoffman kiln come from internal combustion, 70% come from out injection.
Tunnel kiln
IBRICK Tunnel kiln is an advanced and automatic technology in brick making industry.
Tunnel kiln adopt large section with inner width of 4.6meter, it is designed as a flat ceiling structure with refractory bricks. Considering bricks can not have black center and patterns, the firing fuel source is major by inner-mixing-coal, outer-casting-coal as replenish, the heat should meet the firing technology requirement. This kiln is suitable for firing products with 1600-2600KJ/Kg.
Tunnel kiln has smoke-releasing system, recycling system, waste-heat recovery system, cooling system and pressure balancing system. This kiln has following features: large section, high yield, small section temperature difference, good heat preservation effect. Meanwhile, the kiln auto-control system is equipped to ensure the baking heat parameters are stable, so the firing quality is guaranteed.
A tunnel kiln is a type of continuous working kiln that is typically open on both ends and heated centrally. Building materials, such as bricks, may be passed through the device in an uninterrupted fashion, allowing large volumes to be processed without shutting off the kiln between batches.
Fuel
A number of different methods can be used to burn tunnel kiln. Typical burn sources include coal, gas oil ,heavy oil ,natural gas..
Automatic packaged Red bricks
IBRICK Brick block factory natural steam cured production technology automatic brick machine

Technical service:
We have professional ibrick technical team do the kiln construction, supervision, machinery installation, commissioning. it means we provide one-stop service and whole responsibility.
We have many success turnkey brick production line project in Bangladesh,
Algeria,Russia,Uzbekistan,India ,Nepal,Africa, Saudi Arabia, Syria, Indonesia…
If you want to set up a new brick plant or reforming the old brick factory, please let us know your request, we will provide professional technical design and supporting to you .
Clay brick Tunnel kiln under construction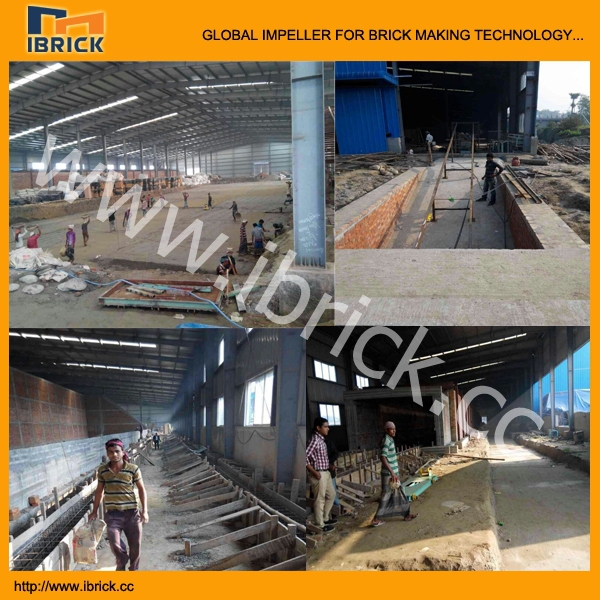 Technical team provide technical supporting and tunnel kiln construction technical supervision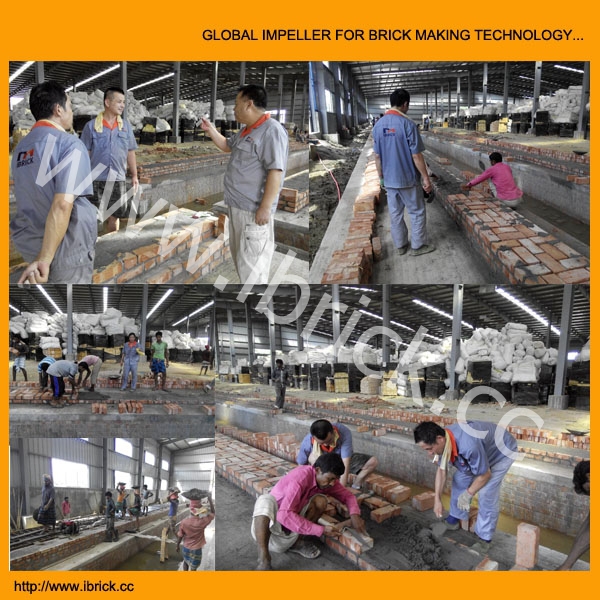 Tunnel kiln brick project brick making machine and brick making equipment installation in Bangladesh
Brick machinery and brick equipment installation in India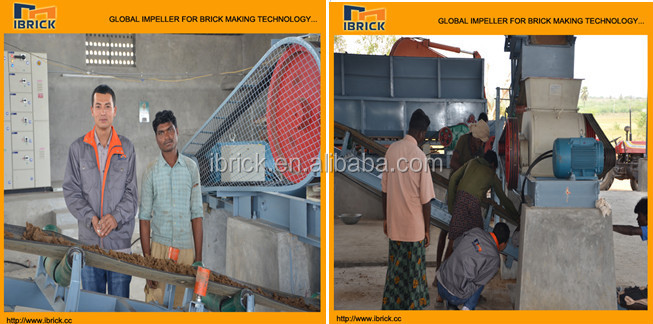 We attended brick making production line technology exhibition in Bangladesh
If you want to set up a new brick plant or plan to purchase automatic brick making machinery and brick equipment, please contact with us at any time .
IBRICK Brick block factory natural steam cured production technology automatic brick machine

Welcome to contact with us online :
1. Skype id : jerylee00
2. Facebook id : ad(@)ibrick.cc
3. Mail id: info(@)ibrick.cc (sales manager)
4. Phone Number: 0086-15991710216 (Viber,Whatsapp,Wechat)
5. Company Wetchat : ibrick / ibricktechnology
6. Website: www.ibrick.cc
IBRICK Company Introduction : http://youtu.be/ItIqVJuR5m