We focus on improving the cleanness of working and living environment.
Products of key feature
1. Intelligent sensor system
2. Security and ultrathin design
3. Cleaning fast and high effect
4. Very easy to maintain
5.The most eco-friendly cleaning products.
6. Finished cleaning within three seconds.
How to use?
Step I: Placed the shoe sole cleaning machine on flat ground, inject some clean water to tank,
insert and turn the leakage protection switch.
Step II: It will start to work when sensor induced, then step on the cleaning zone, you could walk past or stand just,
the sole cleaning machine will automatically finished clean within three seconds.
Step III: Step on the dry zone of sole cleaning machine for drying shoe sole. then you could get off the sole cleaning machine.
It will antomatically stop.
How to maintain?
For maintaining you just need to change the water and clean the dry mat sometimes.
1. When you use the sole cleaning machine some time you might change the water, you can open the upper cover, then join the pipe and push the drainage button, the sewage will be drained away. then inject the clean water according to the water indicator, don't inject the water exceed 100% water level.
2. Dry mat cleaning: each device is equipped with two sets of dry pad, can be used alternately. When cleaning the wet pad, with clear water washing the surface, then extrude out the water and put it on cover plate.
Application?
1.Our shoe sole cleaning machines have a very wide usage on industry and residence. Such as optics, electornics, packing and printing, food and drinking processing, lab, hospital, cosmetics and cleanse, hotel, club, office, house and so on.
2.Our shoe sole cleaning machine also can applicable to many kinds of shoes, including clean shoes, sports shoes, leather shoes, rainshoes, slippers, high-heel shoes etc.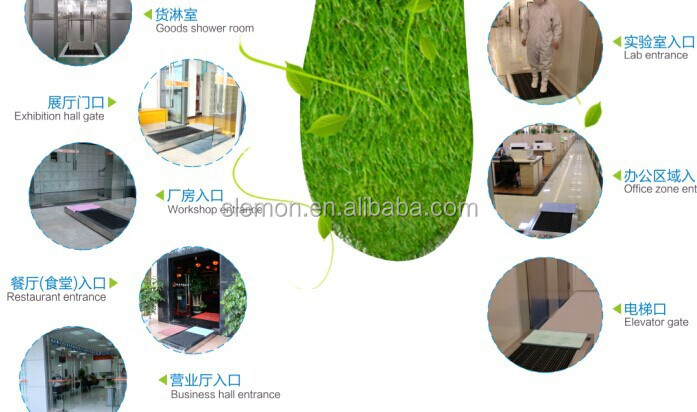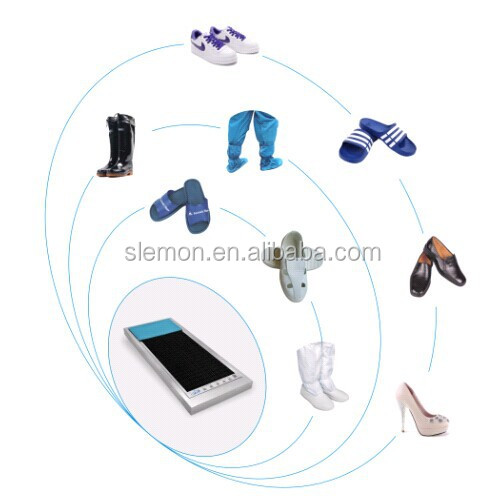 The show of cleaning effect of sole cleaning machine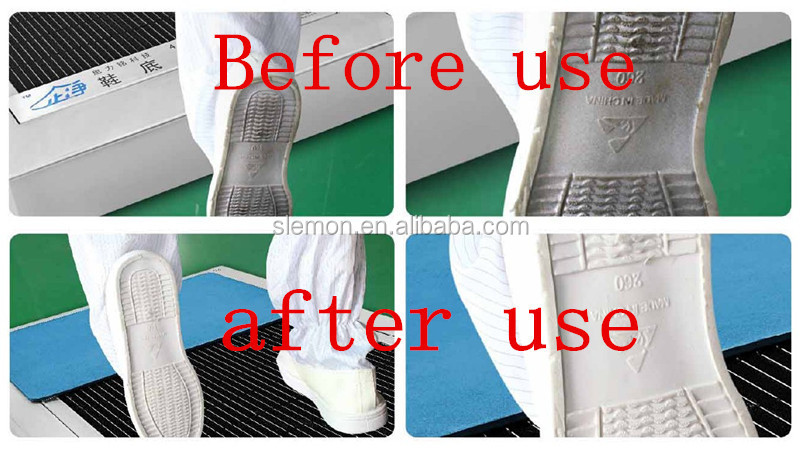 The overall and partical of sole cleaning machine
Some Types of sole cleaning and drying machine
Standard Accessories
| | | |
| --- | --- | --- |
| Item | Quantity | Color |
| Dry pad | 2pcs | Grey |
| Brush | 1set | Black |
Another accessory handrail you could choose or not.
Working principle drawing of sole cleaning machine
Customer Case Show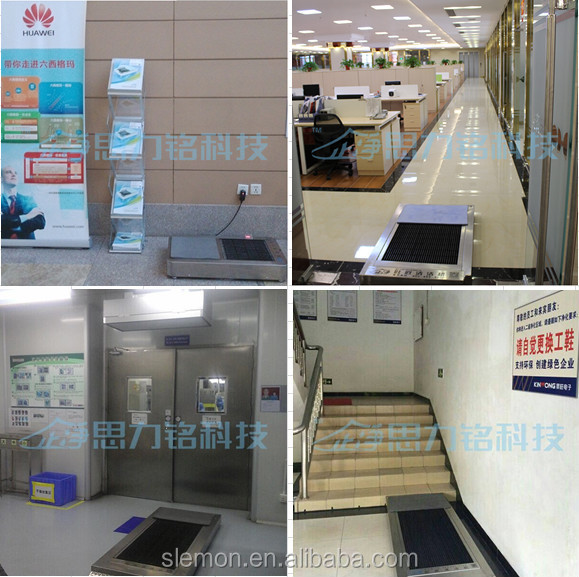 Company qualification
Part of Patent Certification
Factory Producing Scene


R&D and training