1.What is ceramic membrane
bio ceramic water filter
filter
bio ceramic water filter is a porous fine ceramic filter which is sintered from Alumina Titanic or Zirconium under ultra high temperature. porous ceramic pipe normally has an asymmetrical structure with porous support active membrane layer. The macro porous support ensures the mechanical resistance while the active layer functions separation ranging from Microfiltration, Ultr afilatration and even Nano filtration (from 10μm down to 1KD). porous ceramic pipe always runs at a CROSS FLOW FILTRATION mode. The turbid fluid goes through membrane layer inside the single channel or a multi channel at a high velocity. Driven by pressure, the clean liquid with micro-molecule pass through the membrane layer vertically to permeation, the solid and big molecule is rejected in retentate. The feed fluid is thus clarified,concentrated and purified.
Compared with normal traditional filters like Filter Press, Centrifuge and DE Filter, Ceramic Membrane Filters have many unique advantages:
*Excellent resistance to acid/alkaline and oxidation chemicals
*Solvent stability
*High thermal stability
*Fine separability with narrow pore size distribution
*Excellent mechanical and abrasive resistance
*Extremely long work life
*Easy to be cleaned and sanitized with backflushing
2.What is bio ceramic water filter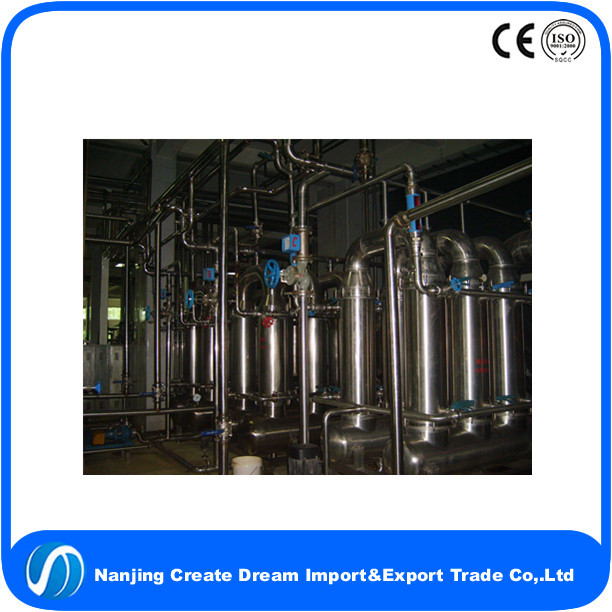 It's a kind of bio ceramic water filter and membrane application development study, and supply useful information for project design. Various size and model be available.
Features:
1. Type of water purifier membrane :ceramic MF/UF membrane and spiral/hollow fiber 2.5'/4.0'membrane
2. Membrane areas:0.1 square meters ,0.2square meters,0.4square meters ,0.8square meters,1.5square meters,3.0square meters,9.0square meters
3. Main components :membrane, housing, feed tank, centrifugal pump, flow/pressure/temperature meter, back flush tank, electric panel, valves and pipe
4. Materials of bodies;SUS304,SUS316L,Titanium,FRPP,UPVC
5. Material of seals: EPDM, Fluoro rubber, silicon
3.Applications of bio ceramic water filter
1. Biochemical and Pharmaceutical Industries: Clarification of fermentation
Liquids, purification and separation of Chinese medicine.

2. Environment Protecting Engineering: Clarification and separation of turbid water and wastewater.

3. Food Industry: Micro filtration of milk, clarification of fruit juice, separation
Of soybean protein, Palm oil concentration.

4. Petrochemical Industry.

5. Other Fields: Reclaim and collection of nano-powders, and catalyze, filtration of acid/alkali liquids, membrane bio-reactor.