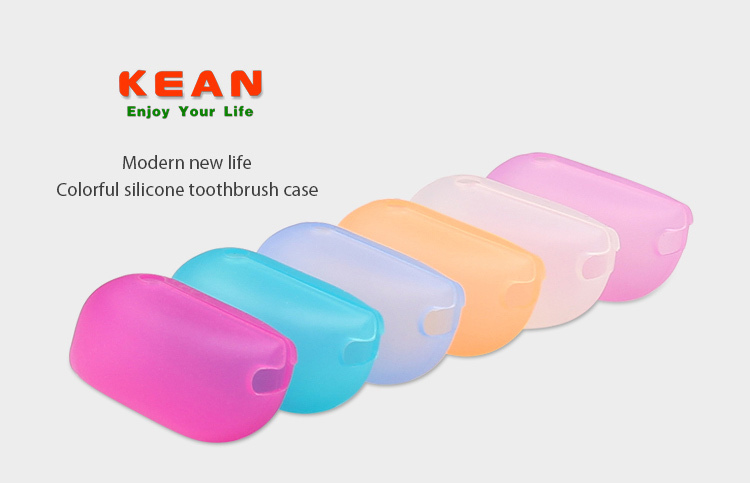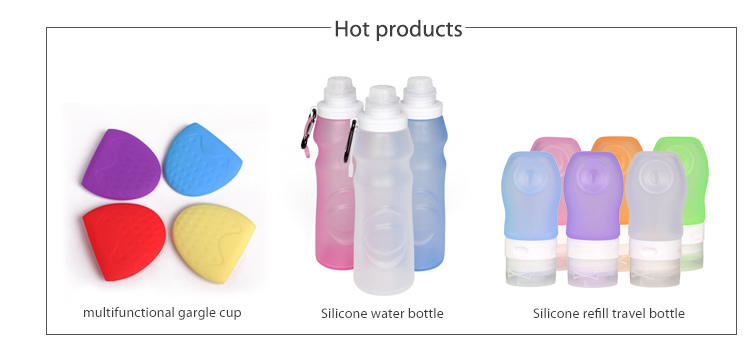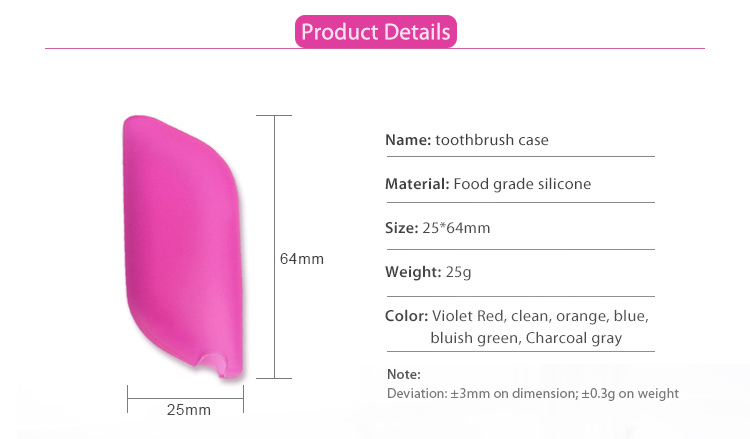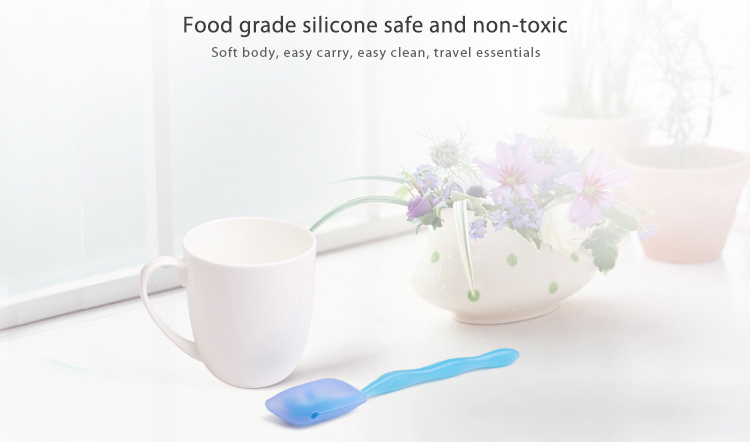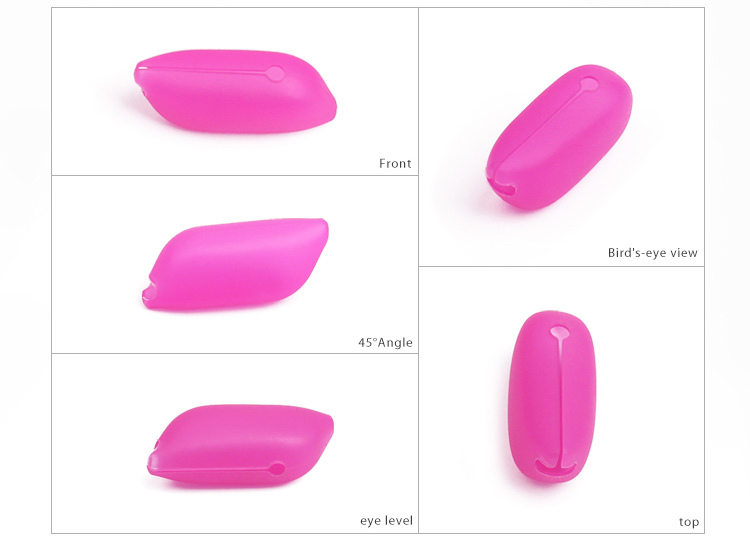 Certifiactes: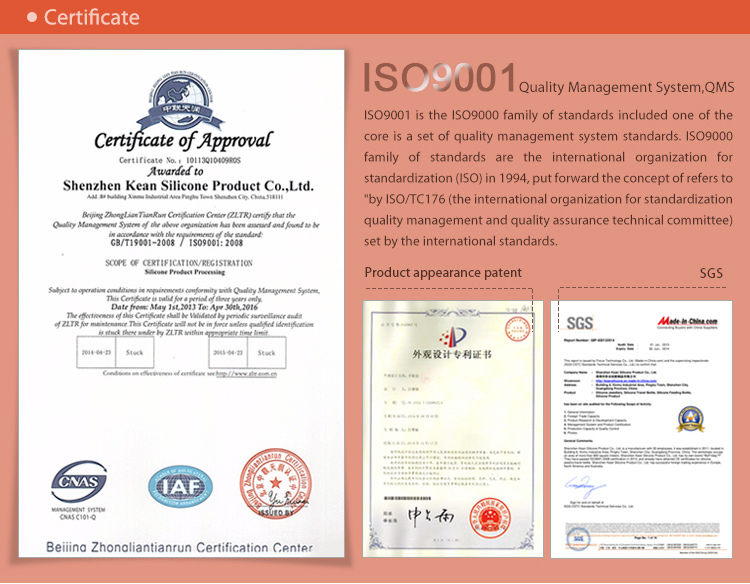 1.One-stop service: We promise to provide every customer one-stop service from production to shipment to ensure the order finished on time.
2.Innovation:Professional R & D team designing new products to meet the demand of the market and your valued customers.
3.Productivity: A large number of world first-class machines can firmly support your bulk order.
4.24-hour service: We are here ready to serve you anytime.
5.Build your idea: Your any idea about silicone products are firmly supported by our team, any of your customized designs are welcomed.
ShenZhen Kean Silicone Product Co.,Ltd. was built in 2006,specializing in developing and producing high quality silicone products of liquid silicone injection. All our raw material is food-safe silicone, compliant with FDA standard. Our silicone teething jewelry and silicone squeeze bottle are famous all over the world. On the one hand, we adopt the secondary vulcanization and heat-sanitizing engineering to guarantee the strict safety of our teething jewelry. On the other hand, our MyFriday silicone squeeze bottle is portable, squeezable and smart travel accessories. It's eco-friendly,multi-use and make a great contribution to your journey.
Product Range
1) Silicone Jewelery: Silicone necklace, silicone pendant, baby teether, baby teething toy, silicone bracelet and bangle and etc.
2) Silicone outdoor products: Silicone tube, Silicone squeeze bottle, Silicone travel bottle, Salad dressing bottle, Silicone sport water bottle, Silicone travel mug and etc.