vacuum meat marinating machine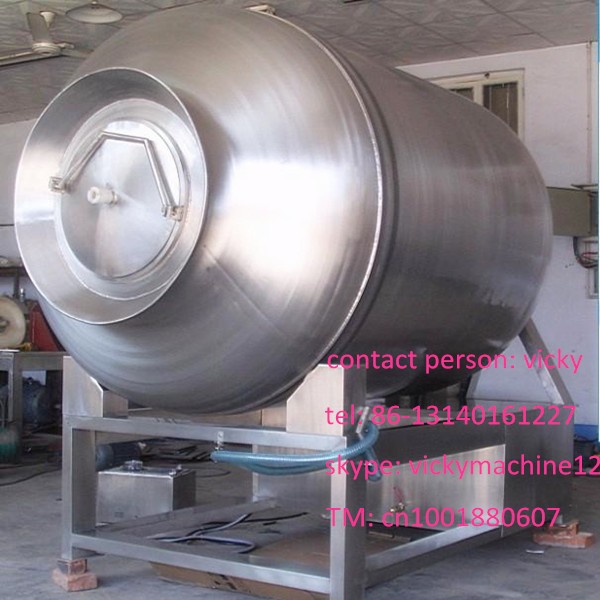 Description:
1.The overall is made of 304 stainless steel, 3mm thick, sturdy and durable, the appearance of
dull polishing, beautiful appearance and sanitation
2.paddle blade round arc, the unique design, causes the salt material distribution to be even,
Does not cause the damage to the product surface layer, causes the product the tender sum. The outward appearance has the enhancement.
3. The waterproof computer control, the user may establish rolls rubs machine rolls automatically
rubs, The interference, the deflation, pull out functions and so on vacuum, causes this equipment
to be true Has realized the automatic breath function.
4. This aircraft also has the frequency conversion function, causes to roll rubs the rotation to adjust willfully according to the craft.
Function:
Set free working time
Set free rolling and kneading, intermittent time
Set free vacuum
Continuous rolling and kneading, kneading, intermittent automatic discharge
parameters:
| | | | | | | | |
| --- | --- | --- | --- | --- | --- | --- | --- |
| Model | Capacity(kg/time) | Power(KW) | Voltage(V) | Rotating speed(r/min) | Vacuum(Mpa) | Dimension | Weight(kg) |
| GT-20 | 15-20 | 1.85 | 220/380 | Step less regulation | 0.04-0.08 | 750*530*1080mm | 100 |
| GT-30 | 20-30 | 1.85 | 220/380 | Step less regulation | 0.04-0.08 | 845*530*1080mm | 120 |
| GT-50 | 30-50 | 1.85 | 220/380 | Step less regulation | 0.04-0.08 | 1050*530*1080mm | 150 |
| GT-100 | 70-100 | 2.25 | 380 | 7.5(frequency conversion 1-2rpm) | 0.04-0.08 | 1100*750*1280mm | 180 |
| GT-300 | 250-300 | 2.95 | 380 | 7.5(frequency conversion 4-12rpm) | 0.04-0.08 | 1420*1050*1580mm | 400 |
| GT-500 | 350-500 | 2.95 | 380 | 7(frequency conversion 4-12rpm) | 0.04-0.08 | 1750*1050*1580mm | 500 |
| GT-600 | 450-600 | 2.95 | 380 | 7(frequency conversion 4-12rpm) | 0.04-0.08 | 2100*1050*1580mm | 560 |
| GT-800 | 550-800 | 3.75 | 380 | 6.5(frequency conversion 4-10rpm) | 0.04-0.08 | 2150*1230*1760mm | 700 |
| GT-1000 | 700-1000 | 4.75 | 380 | 6(frequency conversion 6-8rpm) | 0.04-0.08 | 2380*1230*1760mm | 780 |
| GT-1200 | 850-1200 | 5.75 | 380 | 6(frequency conversion 6-8rpm) | 0.04-0.08 | 2350*1340*1930mm | 860 |
| GT-1600 | 1000-1500 | 6.5 | 380 | 6(frequency conversion 6-8rpm) | 0.04-0.08 | 2500*1640*2100mm | 980 |
| GT-2000 | 1600-1800 | 6.75 | 380 | 4(frequency conversion 4-6rpm) | 0.04-0.08 | 2600*1760*2360mm | 1190 |
| GT-2700 | 1500-2000 | 8.5 | 380 | 4(frequency conversion 4-6rpm) | 0.04-0.08 | 2680*1860*2460mm | 1280 |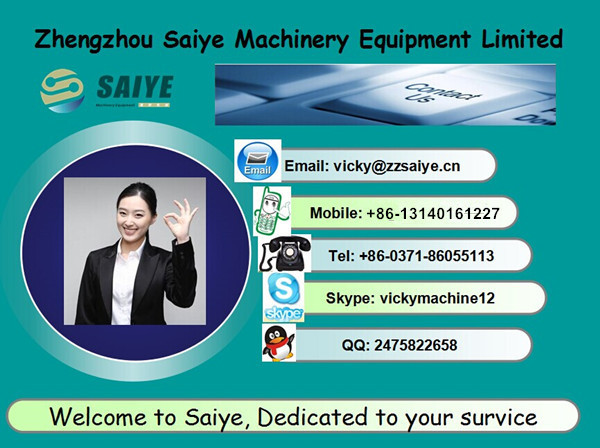 Contact person: Vicky
Tel: +86-13140161227
Skype: vickymachine12
QQ: 2475822658
TM: cn1001880607