Industrial grade limestone powder mixer/ribbon mixer/powder blender(CE)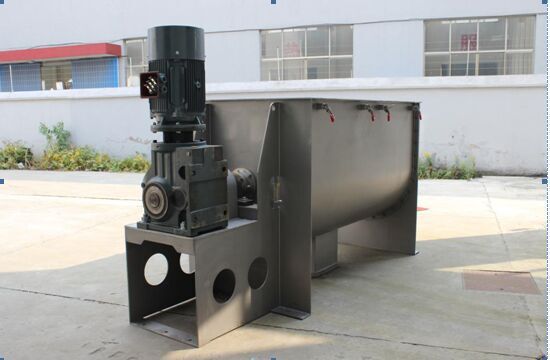 2000L Ribbon Mixer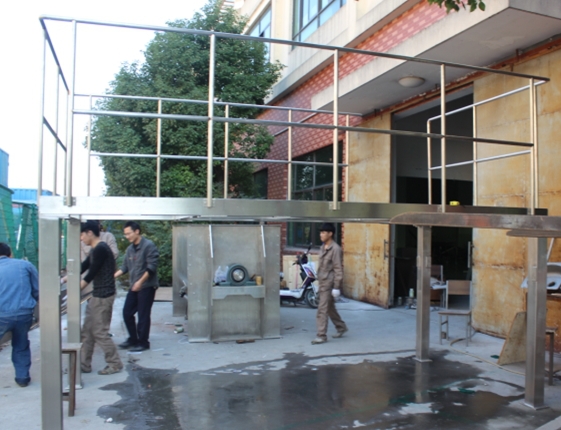 3000LRibbon Mixer and Support Frame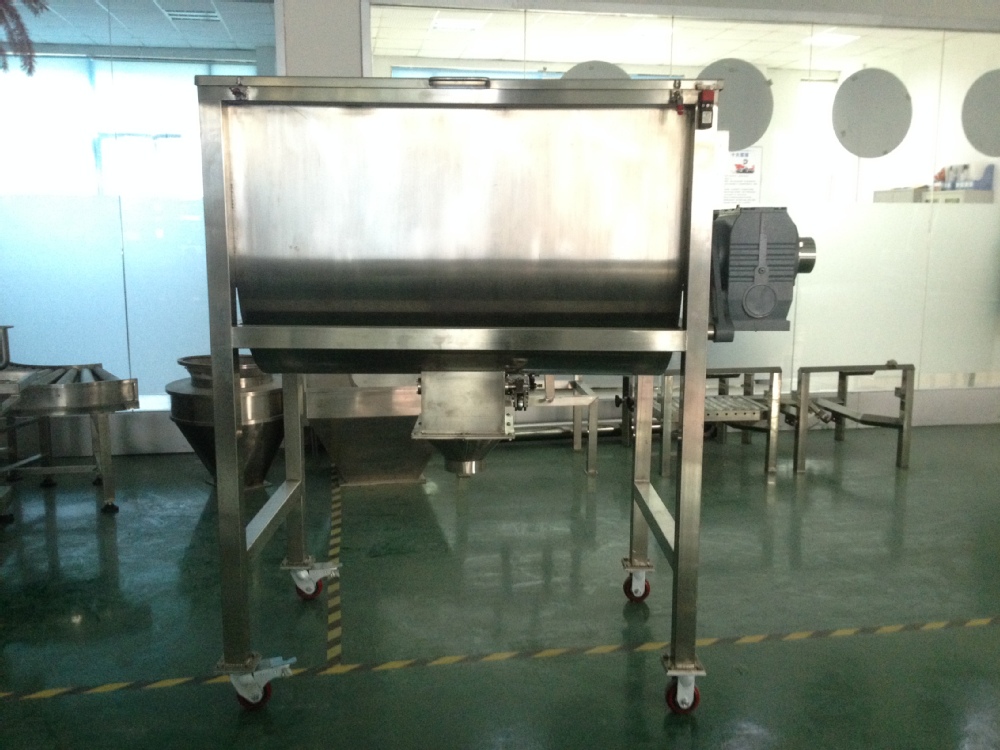 500L powder ribbon mixer
300L Ribbon blender with ladder
General Description:
The Horizontal Ribbon Mixer consist of U-Shape tank, spirals and drive parts. The spiral is dual
structure. dual screw between inner & outer the special structure, running stably.
Our TDPM series Ribbon mixer can mix powder and small granulues(for any kinds of material)
with sticky or cohesive character,adding spraying device: inject some liquid(<20% liquid material
and paste material into powder or granular material.
There is a lid and fence on the top of the tank.It seals the tank well, so that no powder will come out
during mixing.Also equip a safety sensor,if lids open,then sensor alarm,machine stops work.
Features:
1.Good effect.
This mixing machine/blender has two ribbons inside.The outer ribbon make the material move from the sides to the center, and the inner ribbon moves the material from the center to the sides. So the material in the U-tank will get good mixing.
2.High efficiency.
TDPM series mixer/blender with double ribbon can make the material mixed with higher speed.
Generally, the material will be completely mixed in 15 to 20 minutes.
3.No material deposit and without dead angle when mixing.
Under the bottom of the tank, there is a flap dome valve(pneumatic control or manual control) ofthe
center. The valve is arc design to make sure no material deposit and no dead angle when mixing.
4. Durable & stable.
All the material of this mixing machine /blender is made of Stainless Steel 304. At the same time,
we can provide SUS 316 material type. TDPM series mixer is with CE certificate.
5. Costmized design
A. We have different size from 200L to 2000L,and we can design a special type to meet your need.
B. On the top of the U Shape tank there is an entrance for material. It can be also designed or add
liquid device according the customer's needs.
C. This mixer also can be designed to cool or heat the powder inside. We can add a layer outside
the tank to form an inter layer. We can fill water or steam to heat or cool the materials in the
tank.
D. We can add a auto spray shower on top lid, to meet your special need of inject liquid ingredients.
Specification:
Sheet I:
| | | | | |
| --- | --- | --- | --- | --- |
| Model | TDPM 500 | TDPM 1000 | TDPM 1500 | TDPM 2000 |
| Effective Volume | 500L | 1000L | 1500L | 2000L |
| Volume | 710L | 1420L | 1800L | 2400L |
| Turning Speed | 46rpm | 46rpm | 46rpm | 46rpm |
| Overall Size/mm | 1773x1100x1855 | 2394x1320x2187 | 2715x1397x2313 | 3080*1625*2453 |
| Barrel Size | 1219*754*835 | 1500*900*1050 | 1800*970*1155 | 2000*1068*1274 |
| Barrel Radius | 377 | 450 | 485 | 534 |
| Total Power | 7.5KW | 11KW | 15 KW | 22 KW |
Sheet 2:
Detailed Images:
Part1.Safety grid and detailed ribbon image
safety grid and ribbons in U-tank
Part 2.Newly-designed manual switch and the air switch for discharg
Air Switch and Manual Switch all available
Part 3. Caster &electric cabinet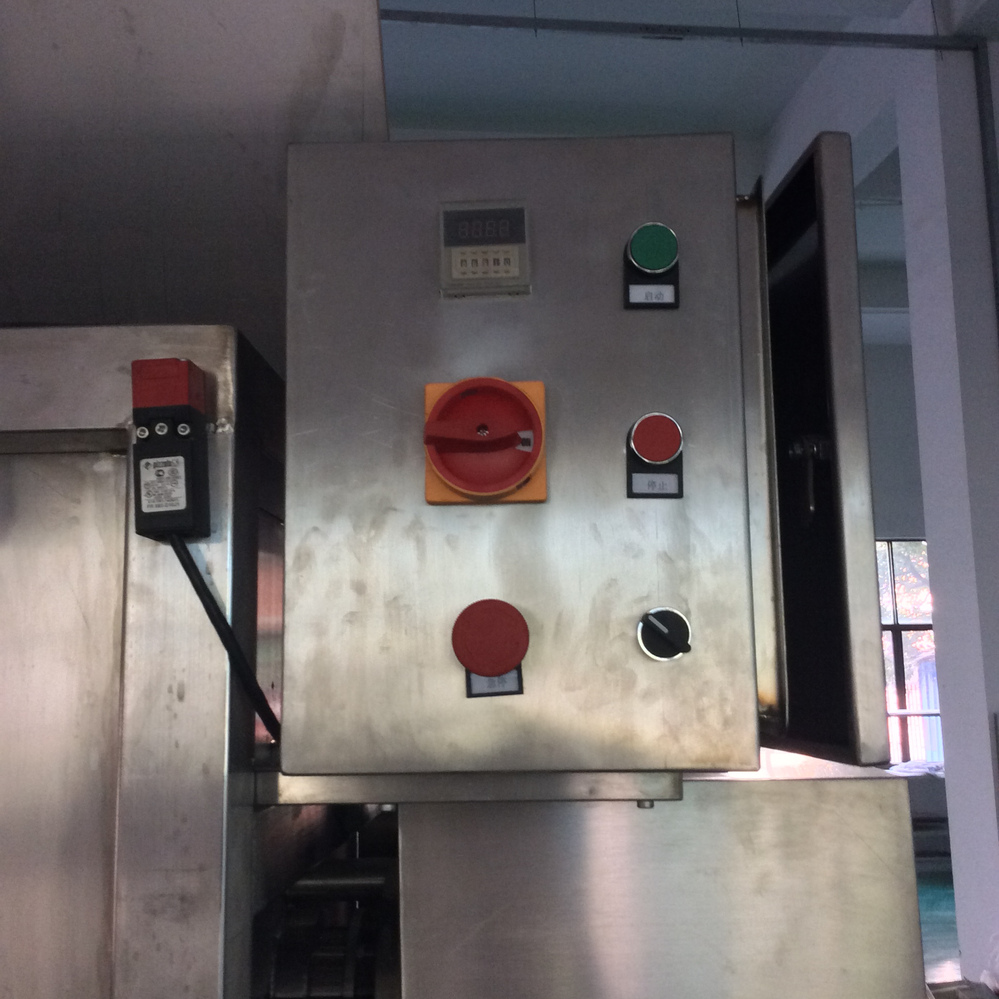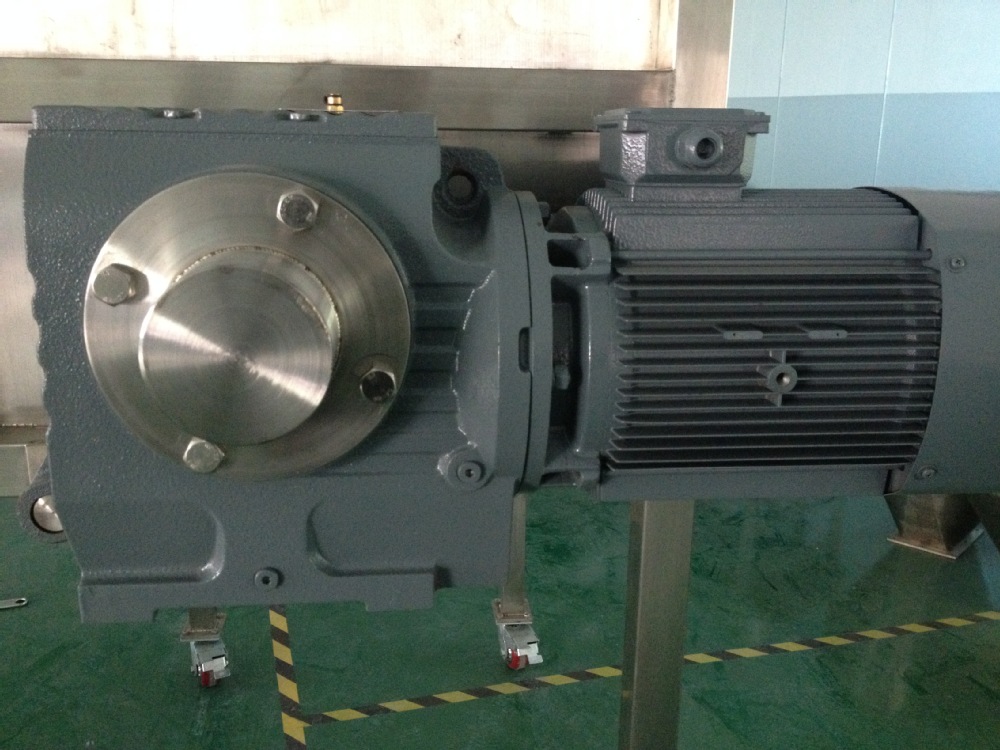 Electrical box/cabinet and Motor
Part 4.Additonal layer for heating or cooling
Cooling and heating layer add to U-tank
Part 5.Package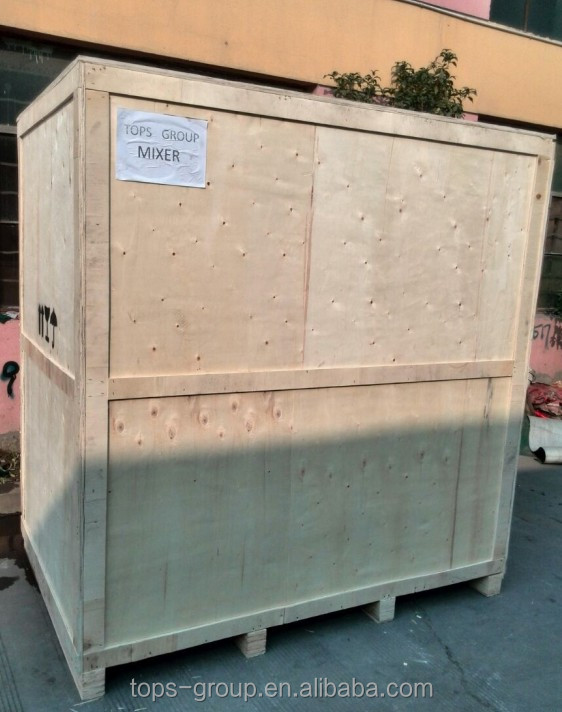 Shippment package
Part 6.Practical use: screw conveyor+ribbon mixer
linked Use in Factory
Qualification & Licenses