Features of induction forging machine
1. It adopts the most advanced MOS, IGBT frequency conversion control technologies to ensure the high efficiency and maximum output power.
2. It has the constant current and power control function, which can significantly optimize metal heating process, realize the high efficient and fast heating and bring into play the superior performance of the products.
3. It has the function of three-stage time setting represented by heating-heat preservation-cooling. Furthermore, the power for heating and heat preservation is available for independent regulation, which can facilitate the heating and heat preservation, which is applicable to places requiring bulking and repeated heating.
4. A maximum ten types fault protection and display of over-current, over-voltage, water shortage and phase missing can provide higher reliability and durability.
5. It is safe and reliable, and requires no equipments of ten thousand voltage, and thus can ensure the safe operation.
6. The comprehensive full load design is available for 24-hour continuous operation.
Technial parameters of WZP-160 induction hot forging machine
Model

WZP-160

Work power

3 phase 380V+/-10%, 50-60HZ

Input voltage

320V-420V can be changed, depend on your country's electric power

Input current

6-160A

Input power

3-85KW(power adjusted stepless)

Oscillation frequency

10-50 KHZ

Cooling water pressure

0.3 MPA

Size of geneartor:

Transformer

740*403*895mm

735*490*465mm

Weight of generator ; transformer

55kgs; 74kgs

Water cooling protection point

Below 50 degree celsius
Applications of induction forging machine
diathermy (forging)
(1) Round steel categories:
A. bolts, nuts, drill head hot forge, the car U-bolts, anchor bolt, connecting rod, non-standard parts processing, conductive rod
B. stainless steel tableware, stainless steel bolts and nuts
C. tools: pliers, bolt cutters, pipe clamp, water pump pliers, pliers, wrenches, ratchet wrenches, masonry chisel,
D. Other: sewing gadgets, jack head, boss chair, shackles, hand rings, flowers Lancashire body, feet kidnapper, tricycle axle, briquettes machine Chong-pin, roll gate axis, articulated manifolds, hot-rolled twist drill, Hot-rolled rebar, hot-rolled woodworking drill, bearing diathermy (forging)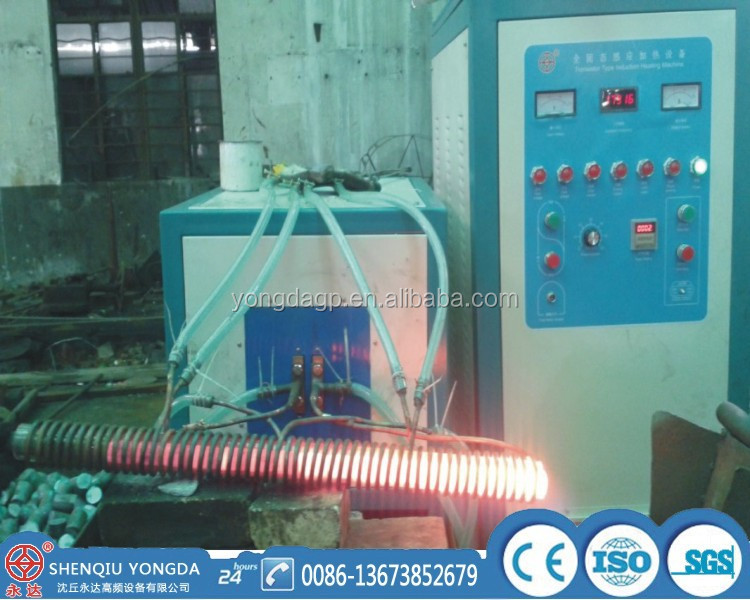 (2) sheet/plate categories:
A. forged stainless steel cutlery, automotive steel plate.
B. sheet folding: folding iron hand jack, metal folding channel, automotive steel, hot rolled construction steel buckle, automotive leaf spring
C. embossed: Iron Works embossing, embossing motorcycle brake pedal heating, sanitary ware.
D. Forming: bending, upsetting head, punching, flatten, step by step tight angle iron molding, from nails, rasp, sanitary ware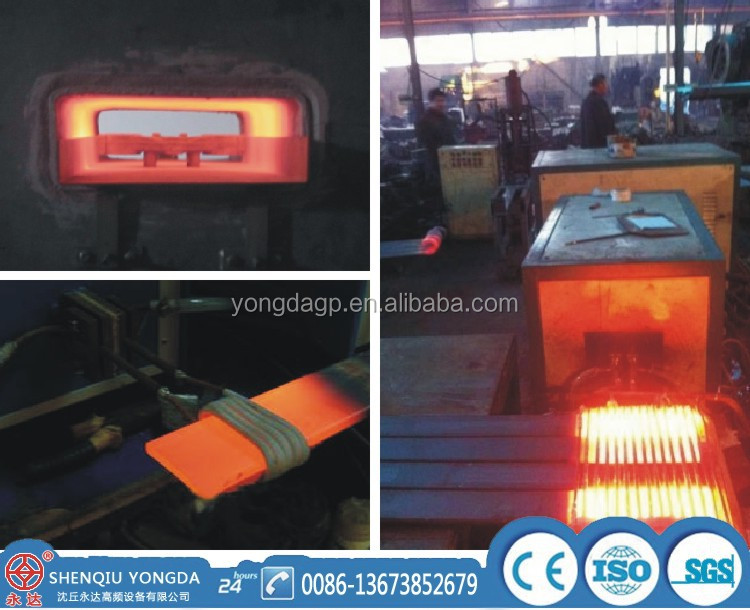 (3) pipe deformation: pipe heat distortion, fire extinguishers stretching, stretching cylinders, fans rose shaped brackets bend, pipe up hole, bicycle fork shrinkage, food machinery punching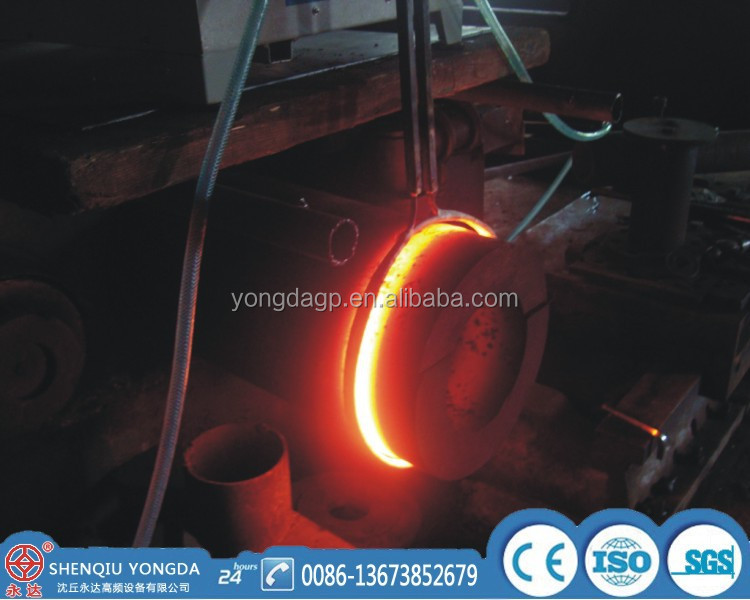 (4) other categories:
Electric Vehicle wrist, drill rod, drill bits, copper pieces (communication, air conditioning parts), trains pin, watch cases, railway rail pressure ring.
Debugging machine work shop
Metal work piece showroom
Product quality certifications:ISO9001-2000