Cassava Flour Milling Machine Cassava Flour Machine
Being the leader of Cassava flour Machine supplier in China,we try to create a world believable brand . We specialize in Cassava flour Production line manufacturering and exporting. The production of cassava flour comprises the machines such as cassava washing machine, peeling machine, grating machine, hydraulic press, second crusher-wet cake crushing machine, airflow flash dryer, cassava flour milling machine and packaging machine. We have provided below a brief description on the main steps of the cassava flour production process.
Cassava Flour Milling Machine Cassava Flour Machine
Key production section of Cassava Flour Milling Machine :
Peeling - Washing - Grating -Fermenting - Dewatering -Sifting -Drying -Remilling -Screening -Packing -Storage
Flow chat:
Mandioca machine capacity :
| | | | | |
| --- | --- | --- | --- | --- |
| | 5t/h | 8t/h | 12t/h | more |
| cassava flour machine | √ | √ | √ | √ |
Advantage:
* Cassava flour production line adopts a full set of advanced and mature Europe technology, combined with equipment manufactured in the China in accordance with European standards, enabling the production to achieve the most cost effective;
* Fully enclosed device, modular structure, compact layout and greatly reduced installation time;
* The crusher designed by our factory with national patent enjoyed ,can high enhance the crushing effects of the cassava and cassava starch extraction ,short time working than traditional working arts .
*De-sanding cyclone uses the unique water separation system to guarantee the discharge and not leaking starch;
*Hydrocyclone optimized various processes, completely replaced the disc separator, concentrated and washing better.
*Variable Flash dryer duct system reduce to almost 30% steam consumption of present China level;
*Reduces operating costs even more of the users;
*Control system is reliable, capable and stable, continuous production of quality products, and customers can make demands for a variety of different from automatic to semi-automatic control system;
*Equipment manufacturing level is close to the European, local even exceeds the level of the existing equipment in Europe.
Key equipment of mandioca processing line:
*Roots peeling&washing:
*Cassava grinding machine:
* Cassava Dewatering Machine:
*Cassava Flour Drying Machine :
Certificate:
Packing & Shipping: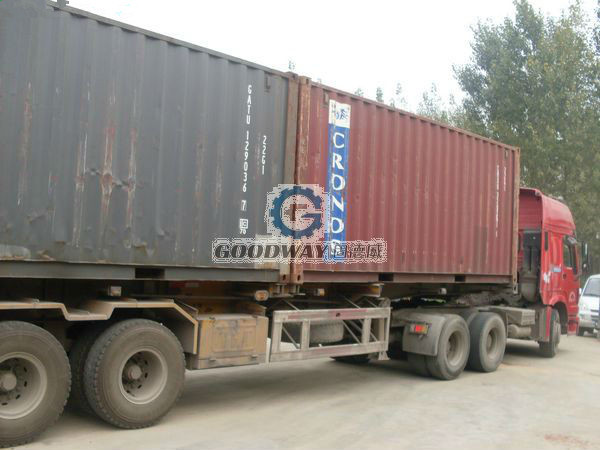 http://www.cassava.cn/service
1).We will supply basic drawing, installing drawing, and the flowing technical drawing.
2).Guarantee terms:All the machines excluding spare parts are guaranteed one year.
3).All the products have passed the quality system certification of ISO9001;
4).We will assist the buyer to do the commodity inspection and other export affairs.
Founded in 1991, Goodway Cassava&Potato Processing Machinery Co. Ltd. specializes in design of starch engineering including potatoes (sweet potato, potato, cassava, and Canna edulis Ker), and kudzu root etc., manufacturing of complete equipment for starch processing as well as sheet jelly processing machine and potatoes vermicelli production line.
The enterprise owns four subsidiary companies consisting of an equipment manufacturing plant, a starch mill, and a vermicelli mill, covering over 300 acres, among which the manufacturing base, office and living area cover 30 odd acres.
Goodway Cassava&Potato Industry Equipment Manufacturing Plant possesses a comprehensive, systematic and scientific management system, complete machining equipment and inspection means. Taking ISO9001 quality assurance system as basis, the enterprise promotes "5S management mode" and "flawless movement", and has strong capacity in design, development, production, assembly, installation and service.
Goodway Cassava&Potato Industry Co. Ltd. has been committing itself to potatoes deep processing and equipment research and development, so far the company has acquired 15 national patents in the field of potatoes deep processing machinery. It is the only equipment supplier in the same sector which passed recognition of the Ministry of Agriculture of China, and it achieved breakthrough in aspects of potatoes cleaning, pulverizing, and separating. The purely natural and pollution-free starch products developed by Goodway Cassava Potato Industry Co. Ltd. are quite popular among consumers thanks to non-containing any additives like alum, good taste, safety and hygiene, and is another breakthrough of potatoes processing industry. These two breakthroughs are reputed as "a revolution of potatoes processing industry".
1:What can I do If I want to know more about your factory and the equipment?
You are welcome to visit our website : www.goodwaychina.com and visit our factory any time.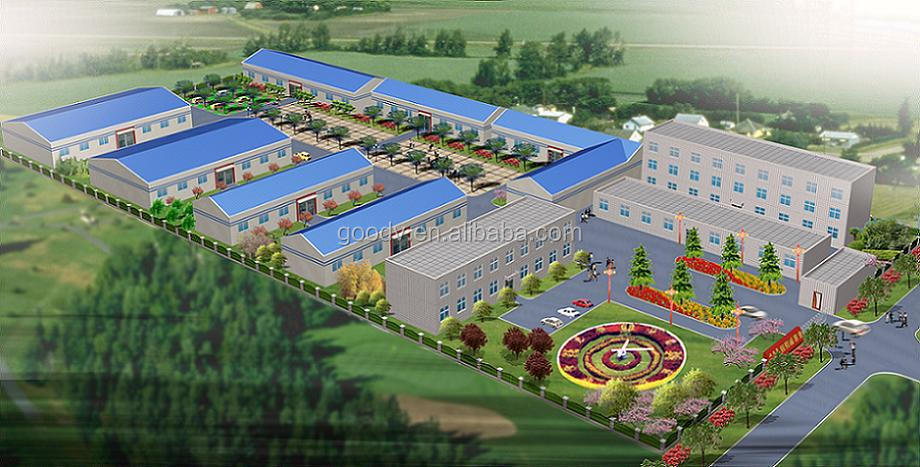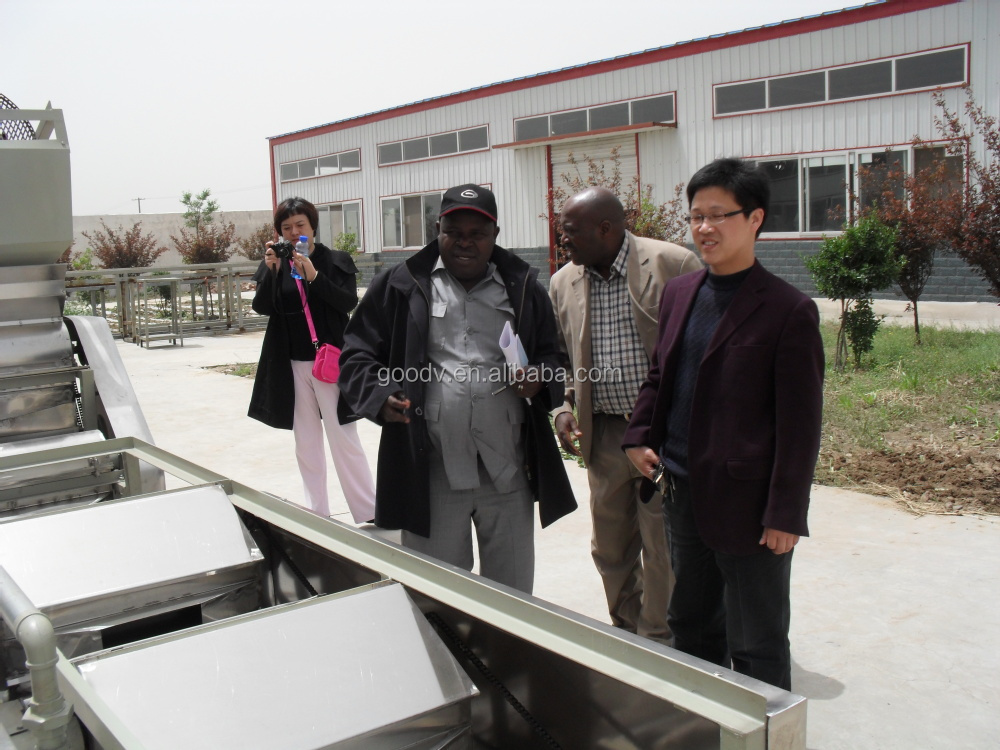 2: How to contact us?
If you have any question,please feel free to contact with me any time!!
website: www.goodwaychina.com
Wechat/Whatsapp: +8618638955099
E-Mail: sale2 @goodway.top