The product flow of Eye Hook (Alloy G80 Eye Hook)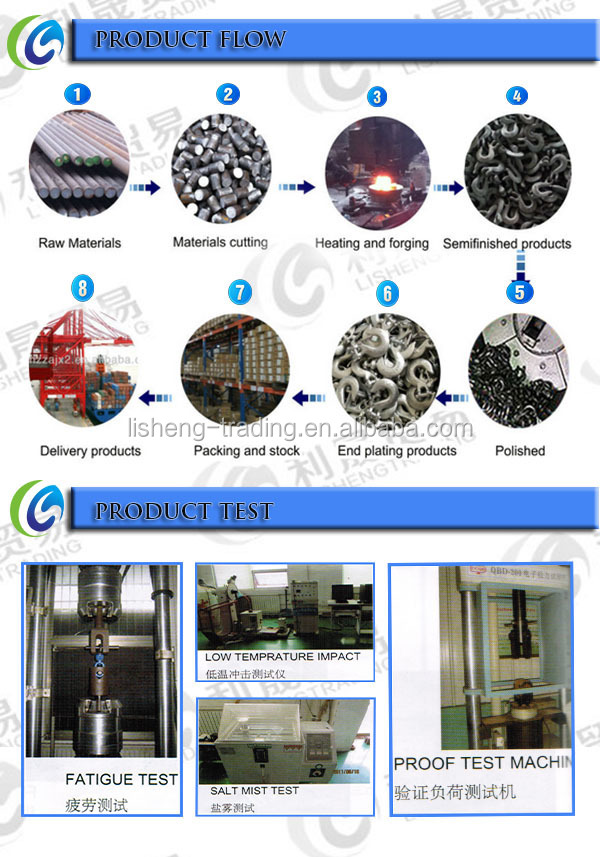 Forged super alloy steel-quenched and tempered.
Suitable for EN818-2 G80 chain.
Individually proof test at 2.5 times working load limit.
Fatiuage tested at 1.5 times working load limit for 20000 cycles.
Breaking test,100% magnaflux crack detection.
All load pins are 100% individual inspected and tested.
Surface finish:Powder plastified.
Color code:red/yellow.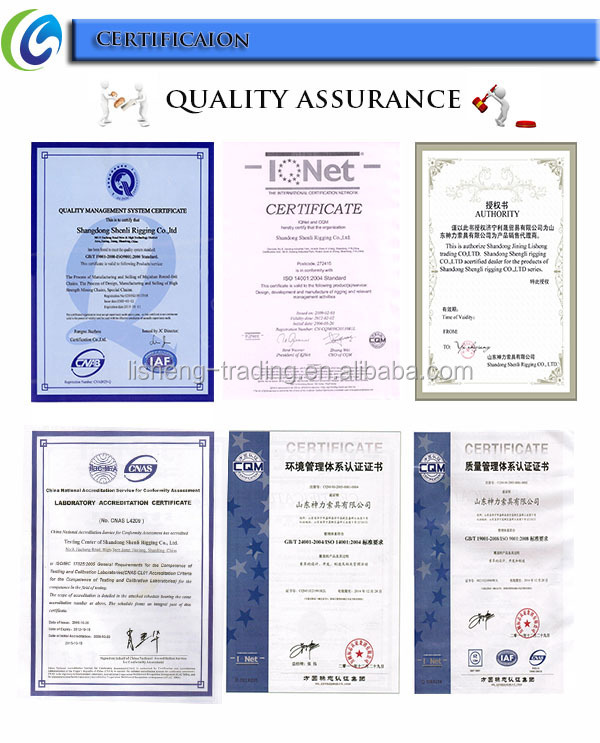 Eye Hook Alloy G80 Eye Hook
Lisheng always lead the new development of technologies, new products
and value-added services.Over the years,shackles have been created, applied,
and enable real growth forcustomers into newmarketplaces.
WARNING:Never exceed working load limit!
Alloy G80 Eye Hook widely used in various industry
Such as Sling rigging,Electric power,metallurgy,petroleum, machinery,chemical industry,
ports,mines,construction,lifting,hoist.