Anhui Risesat Electronics Co.,LTD
2015 hot product Q-SAT Q26G,Q-SAT Q26,QSAT Q26G mpeg4 full hd gprs decoder for Africa better than Q23G,Q13G
Q-SAT Q26G SPEC

Key Feature:
Chipset:Sunplus1512
Function: LAN+Wifi+Youtube+Youporn+IPTV+ sim card (Inner GPRS)
two accounts for encrypted English and French channels
Suppport cccam, newcam, mgcam
specification of Q-SAT Q26G HD GPRS decoder:
Full HD 1080P
Fully DVB-S2/MPEG-4/H264 Decoder.
8000 Channels memory space (TV+Radio)
32bit colors on screen display supported
Support SW Upgrade via USB, FTP and OTA
Frequency Range 950-2150MHz
S/PDIF Interface for digital stream out(AC-3)
2×USB2.0 for Multimedia
Supports DiSEqC1.0/1.1/1.2 and USALS
Multimedia play back.
10/100Mbit Ethernet Interface
Video Comperssion MPEG-2 and MPEG-1 compatible,MPEG-4,H.264 Videotexe Decoder
Letterbox for 4:3 TV-Device
Audio compression MPEG-1&MPEG-2 Layer Iand II,MP3 Audio Mode Dual (main/sub),stereo
Support Movie format:MPEG-2,MPEG,TS steam,AVI Divx, Divx Plus,QuickTime.MKV,ASF Microsoft
ISO MPEG-4 Video Codev1
Support Music format:WAVE MP3,ASF,AAC
Support Photo format:JPEG BMP PNG GIF TIFF
Support YouTube,YouPorn,N32 Game Yupoo,Picasa Flickr,Google map,Yahoo Weather and Online
dictionary
Unpacking
Interface
² HD OUT*1
² USB 2.0 *2
² ETHERNET*1 (10/100Mbit)
² RCA*1 (YPbPr/CVBS/A-L/A-R)
² CA card slot *1
² SIM slot *1
² RS232*1
Net Application
² Support YouTube, YouPorn.
² Support N32 Game.
² Support Yupoo,Picasa
² Support Google map
² Support Yahoo Weather.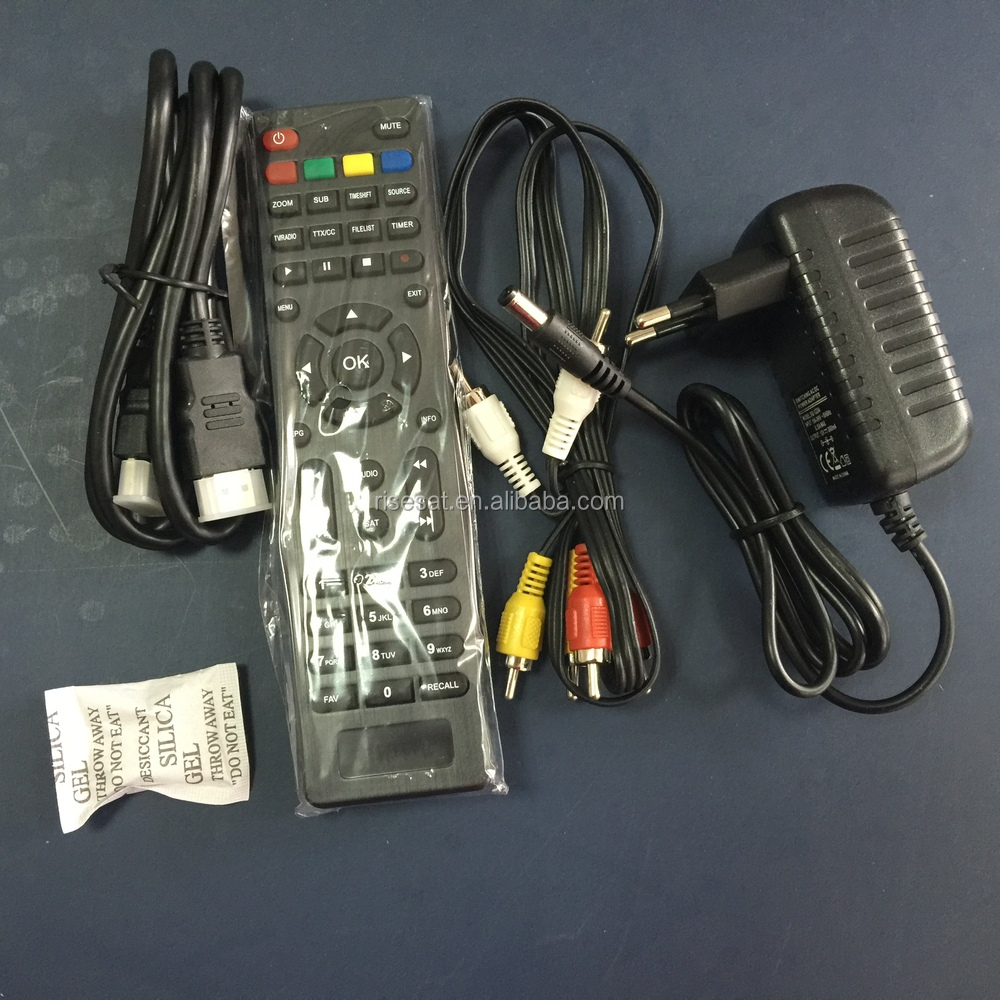 WELCOME TO VISIT OUR FACTORY!
SKYPE CONTACT: risesat
EMAIL: risesat*hotmail.com